This is one of those "why haven't I done this sooner" moments for me! You guys have been asking me constantly about my daily skin moisture and beauty routine so here it goes!

It might surprise you to know I am a really low maintenance type of girl, I have found my favorite products over the years and I am very loyal to them. Every day for me involves some sort of photoshoot, meeting or trip so as much as I am all about being "au natural" I do like to put myself together every morning. I believe that your external appearance is a reflection of who you are internally and that taking a little bit of extra time in the morning to pamper yourself makes your feel confident to take on your day!
My morning beauty routine takes me about 15 mins and my day-to-day makeup look is healthy, dewy and natural. The most important part to me is keeping my skin moisturized and healthy, which means finding a good moisturizer you can trust (I use Olay Total Effects Whip) and also drinking lots of water. On the days that I don't feel like wearing makeup I will just do steps 1 & 2!
Step 1: Wash my face with a gentle face wash and pat dry
Step 2: (The most important) Moisturize my face with Olay Total Effects Whip. Sometimes I will also use a jade roller on my skin after applying since it works so well under makeup.
Step 3: Lightly apply Gee Beauty Mineral Skin Tint (with spf) all over my face
Step 4: Dab a small amount of MAC Concealer onto any blemishes (I do not use concealer under my eyes because I find it make my skin look less natural)
Step 5: Fill my eye brows using Bobbi Brown Eyebrow Pencil
Step 6: Use Charlotte Tilbury Desk Eye Palette lighting on my eyelids
Step 7: Apply YSL Shocking to the outer, upper and lower corners of my lashes only
Step 8: Apply Charlotte Tilbury Film Star Bronze & Glow Bronzer and blush to cheek bones and cheeks
Step 9: Apply small amount of MAC Strobe Cream to cheek bones and bridge of nose
Step 10: Line my lips with Bobbi Brown Nude lip liner and apply Fresh Honey SUGAR lip balm
Et voila! That is my full daily skin moisture and make up routine. Feel free to comment and let me know what you end up trying for yourself and loving or what else you would love to know! P.S. Personally, I love Olay Total Effects Whip – it's like a no-primer primer. You can get Olay Whips at Walmart!
Sponsored by Olay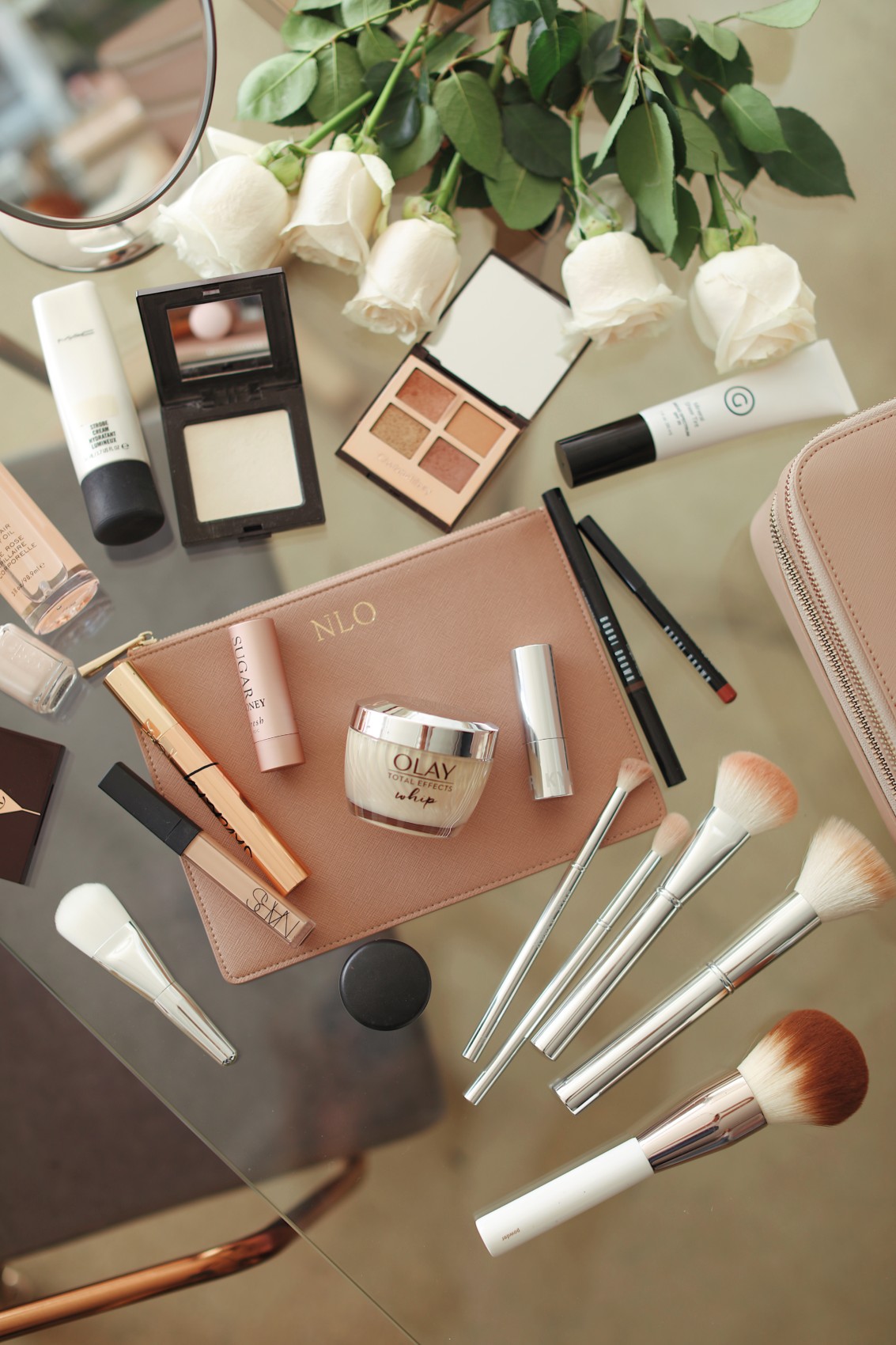 BEFORE :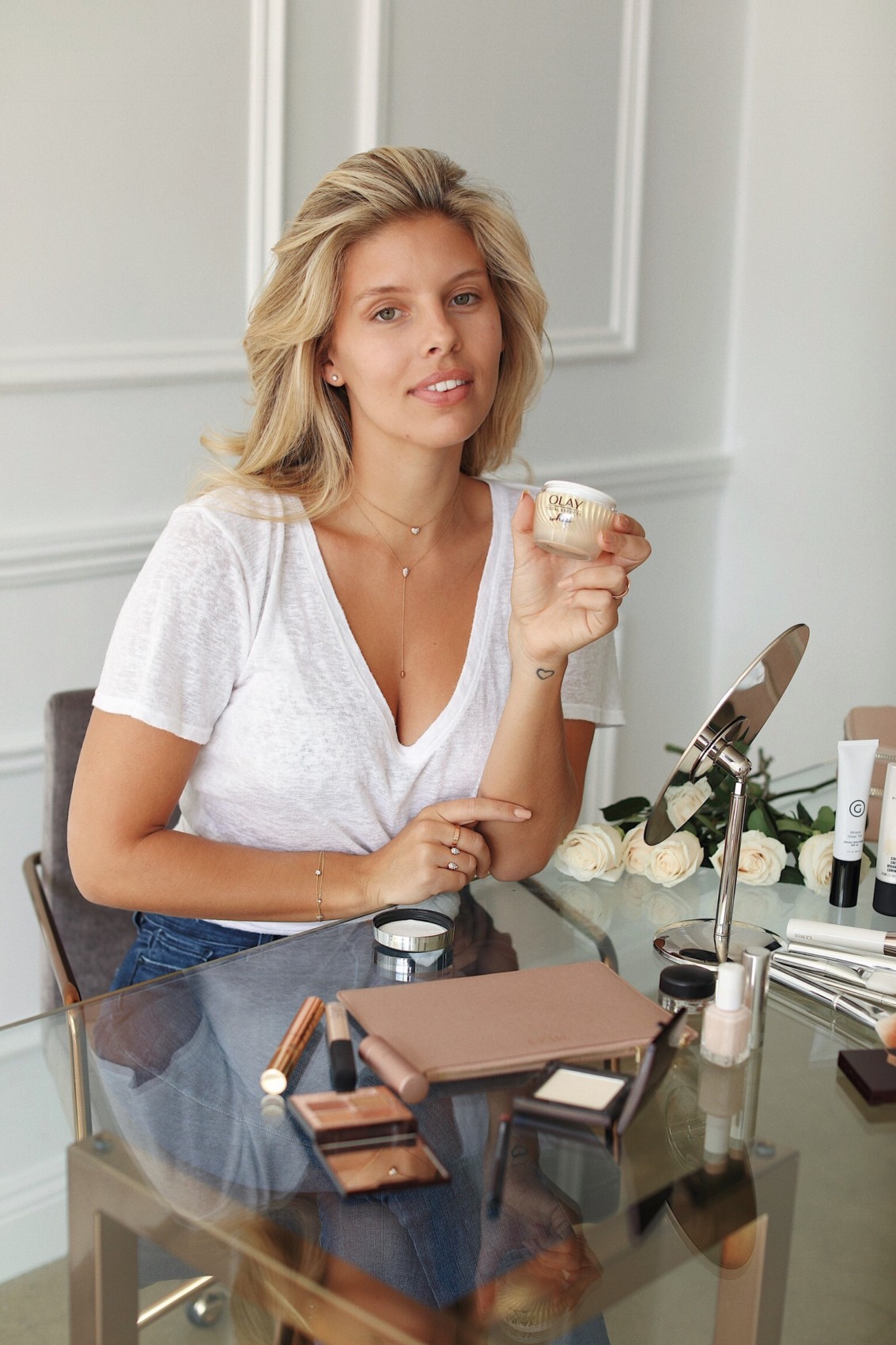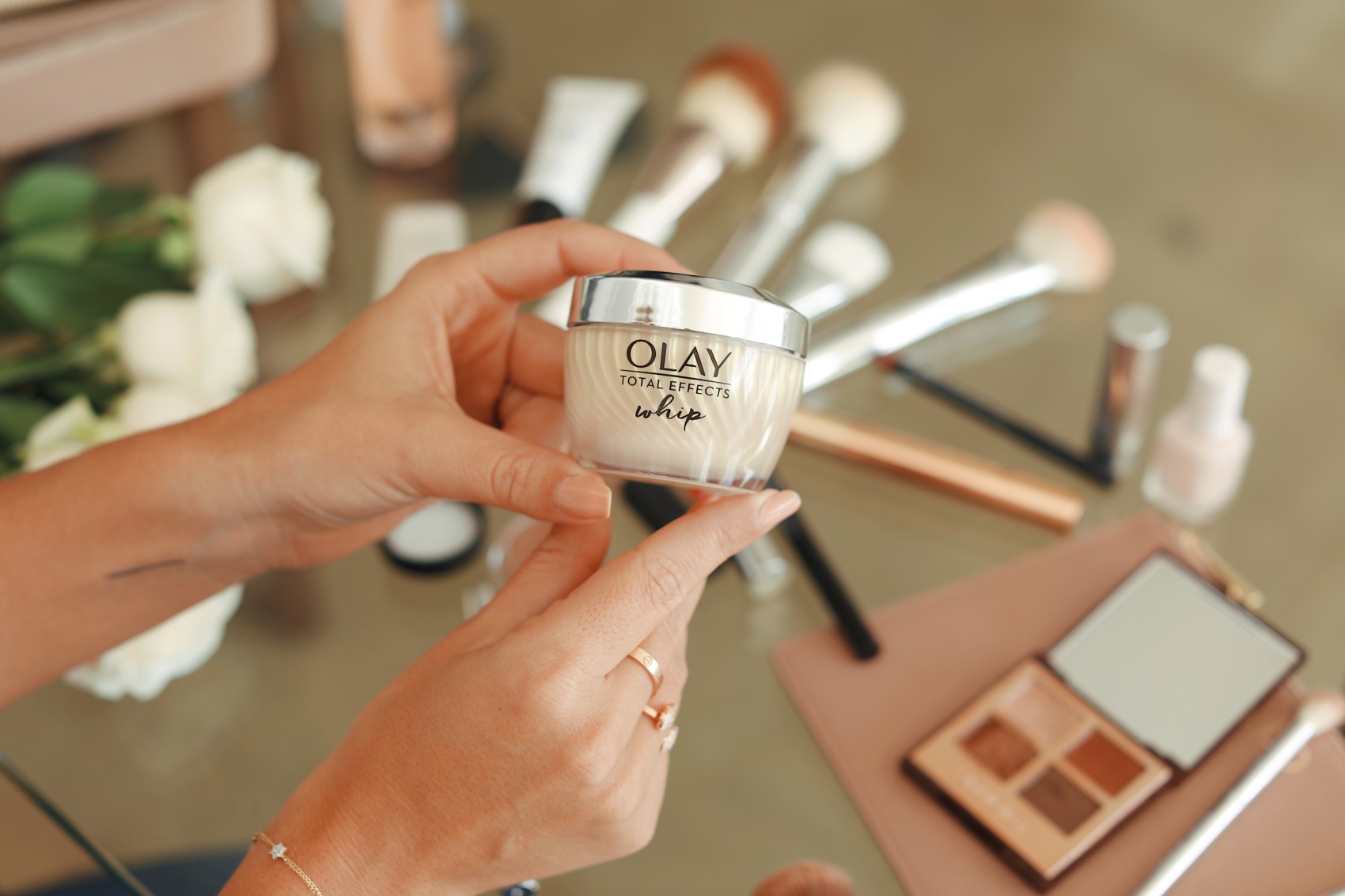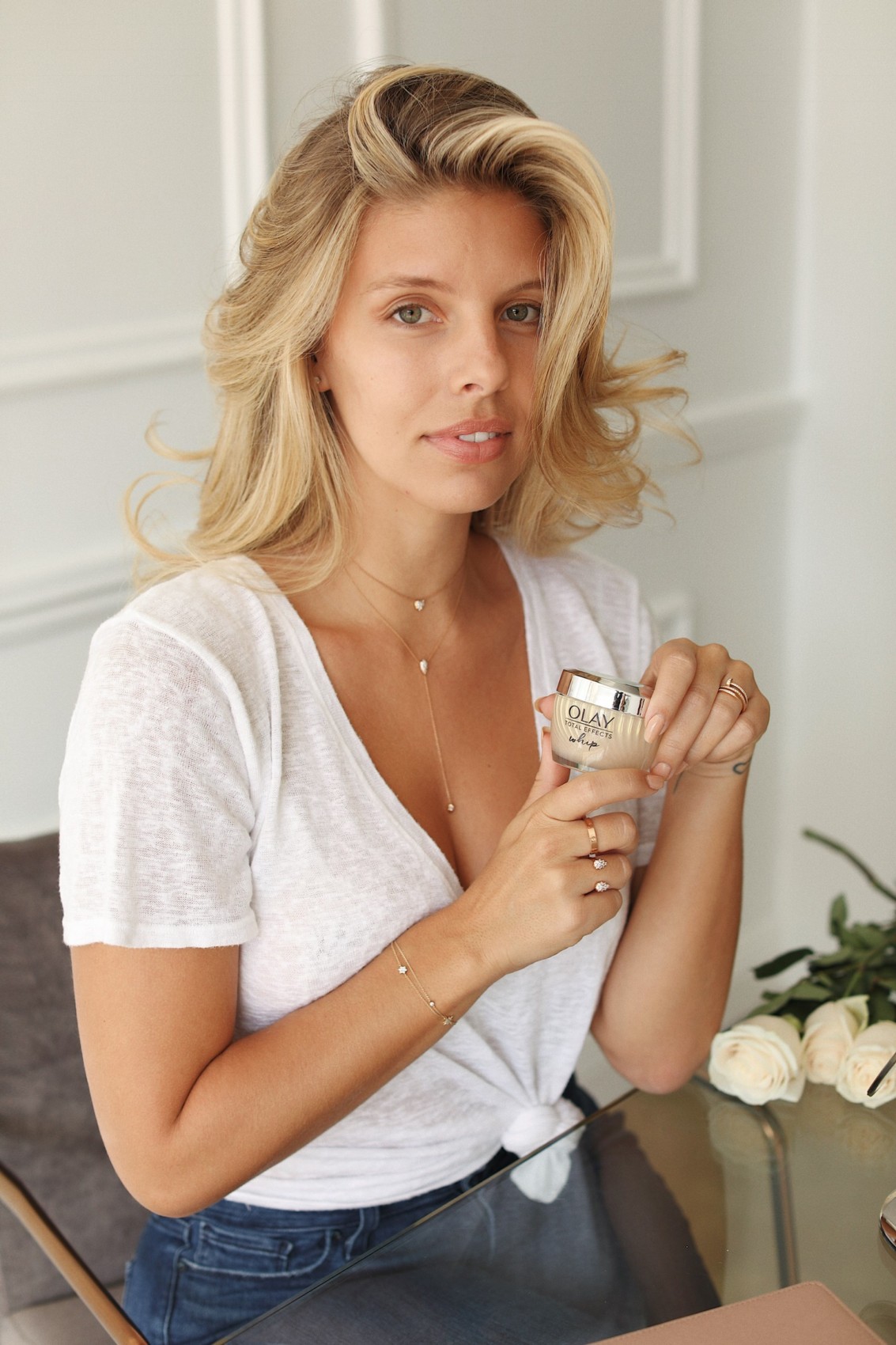 AFTER: