The saying "time flies when you're having fun" couldn't be more relevant to my trip in Italy. I am so sad to think that my three weeks in this beautiful country is coming to an end but theres one thing that makes me feel better, knowing that I will be back next year. I don't think I can live without a little bit of Italy in my life every year…
For my last stop on the map, perhaps the "cherry on top" of my trip, I am visiting a small town a top of the Amalfi coast mountains called Ravello. Driving along the mountainside in our gorgeous Bentley convertible was bittersweet. Knowing it would be the last time I had the wind blowing in my hair and Van Morrison playing loudly through the speakers made me appreciate it all the more. I stayed at the gorgeous "Hotel Caruso", which like all Belmond hotels was absolute perfection. The soaring views of the Amalfi coast, fruit and herb gardens and classic piano bar by night make for a dreamy setting. This hotel among the clouds definitely holds a special place in my heart now.
I hope you have all enjoyed following along on my Italy trip and that I am able to inspire some of you to take a trip to one of the beautiful locations I have visited.
"Don't cry because its over, smile because it happened"- Dr Seuss
Outfit Details
Pale pink dress- Dress by Revolve, Bag by Michael Kors, Shoes by Zimmermann, Sunglasses by Fendi, Hat from Italy, Bracelets from Balenciaga and Celine // White outfit- Linen pants from Italy, Ivory Bikini by Monday Swimwear, Bag from Michael Kors, Shoes by Sam Edelman, Sunglasses by Ray Ban, Hat by Clavin Klein, Striped Shirt by Revolve // Pin striped dress by Revolve
POSITANO
I was so glad to see Positano from the water on the ferry ride from Capri back to Amalfi. I will definitely have to plan on spending some time in this infamous town next year!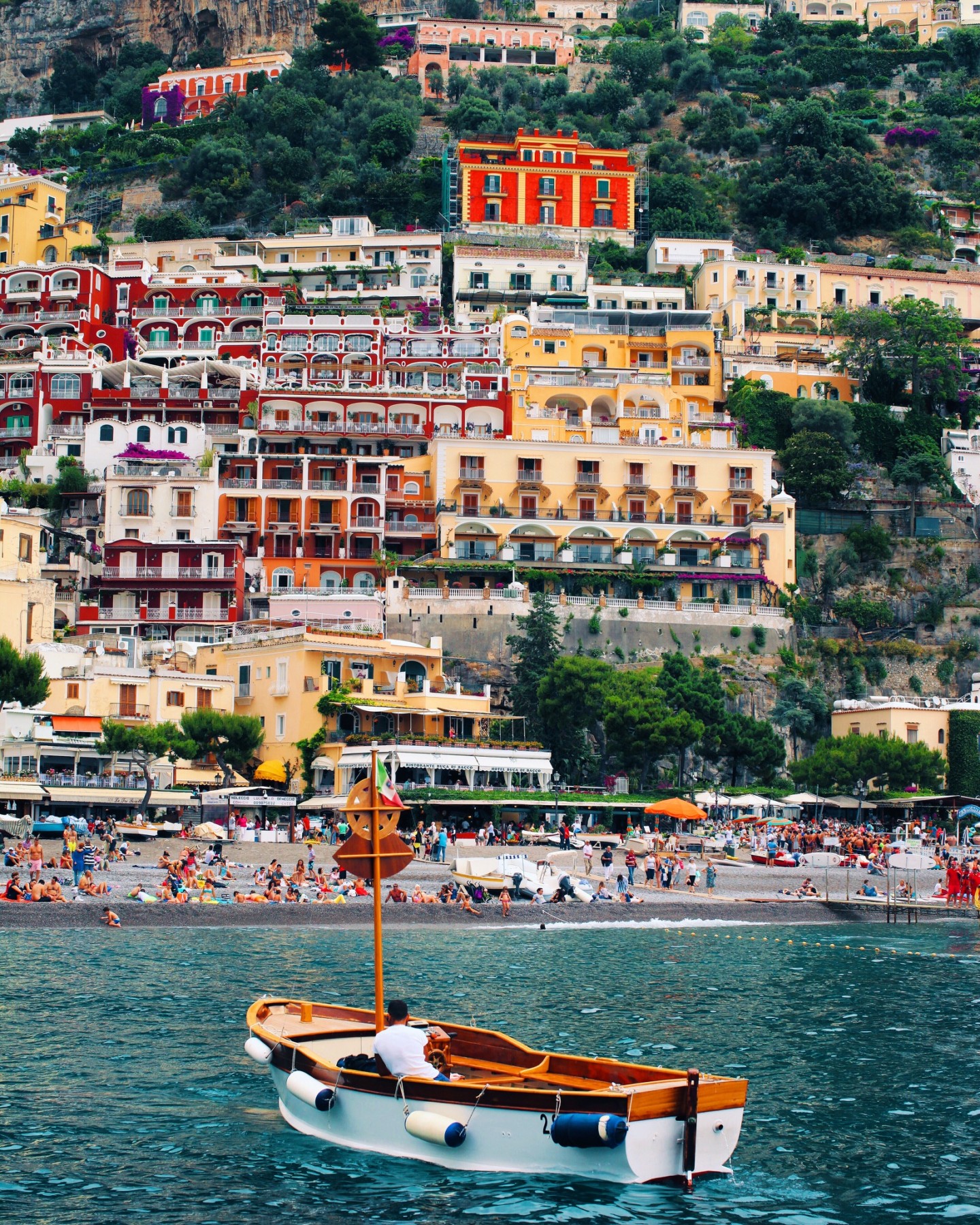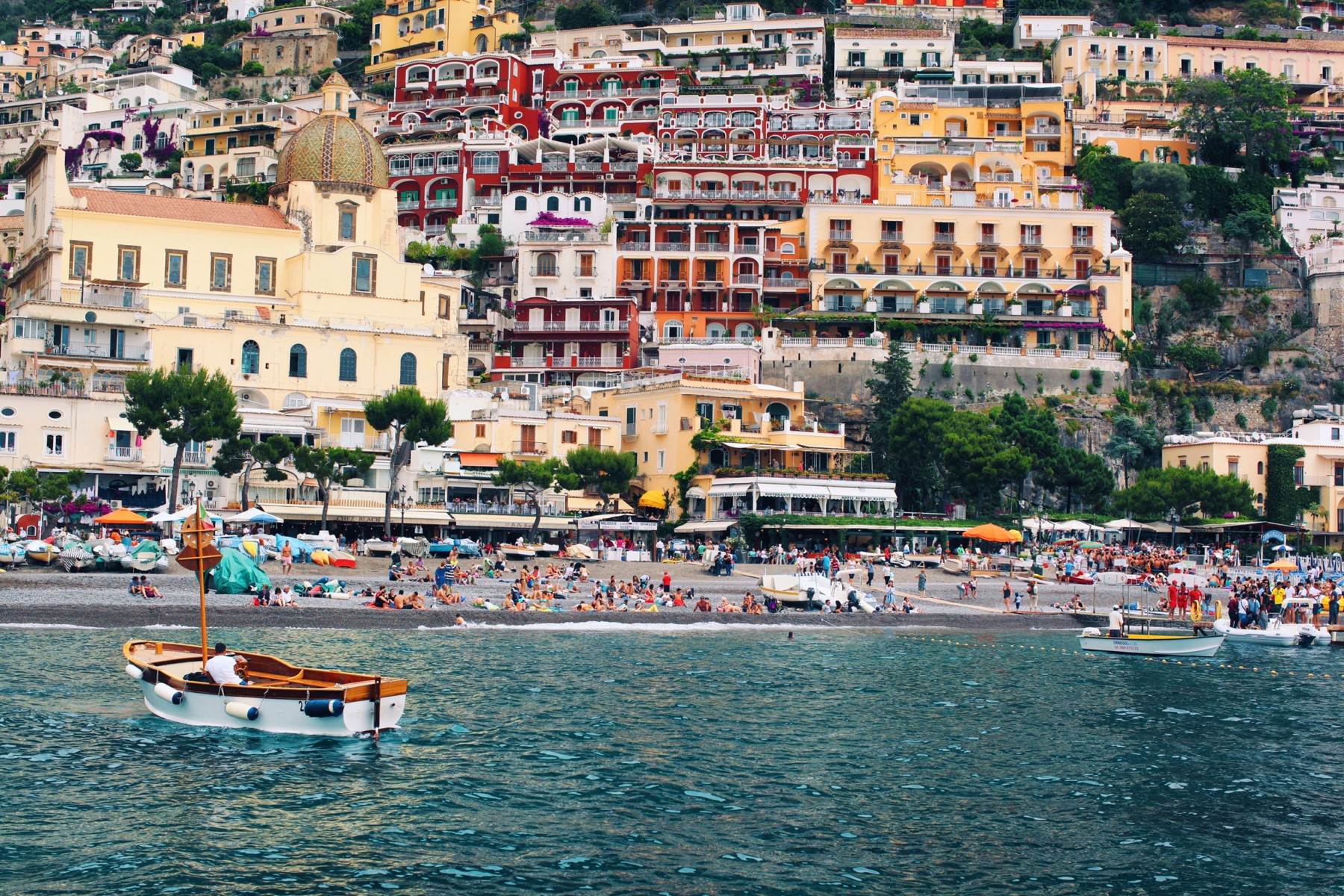 RAVELLO