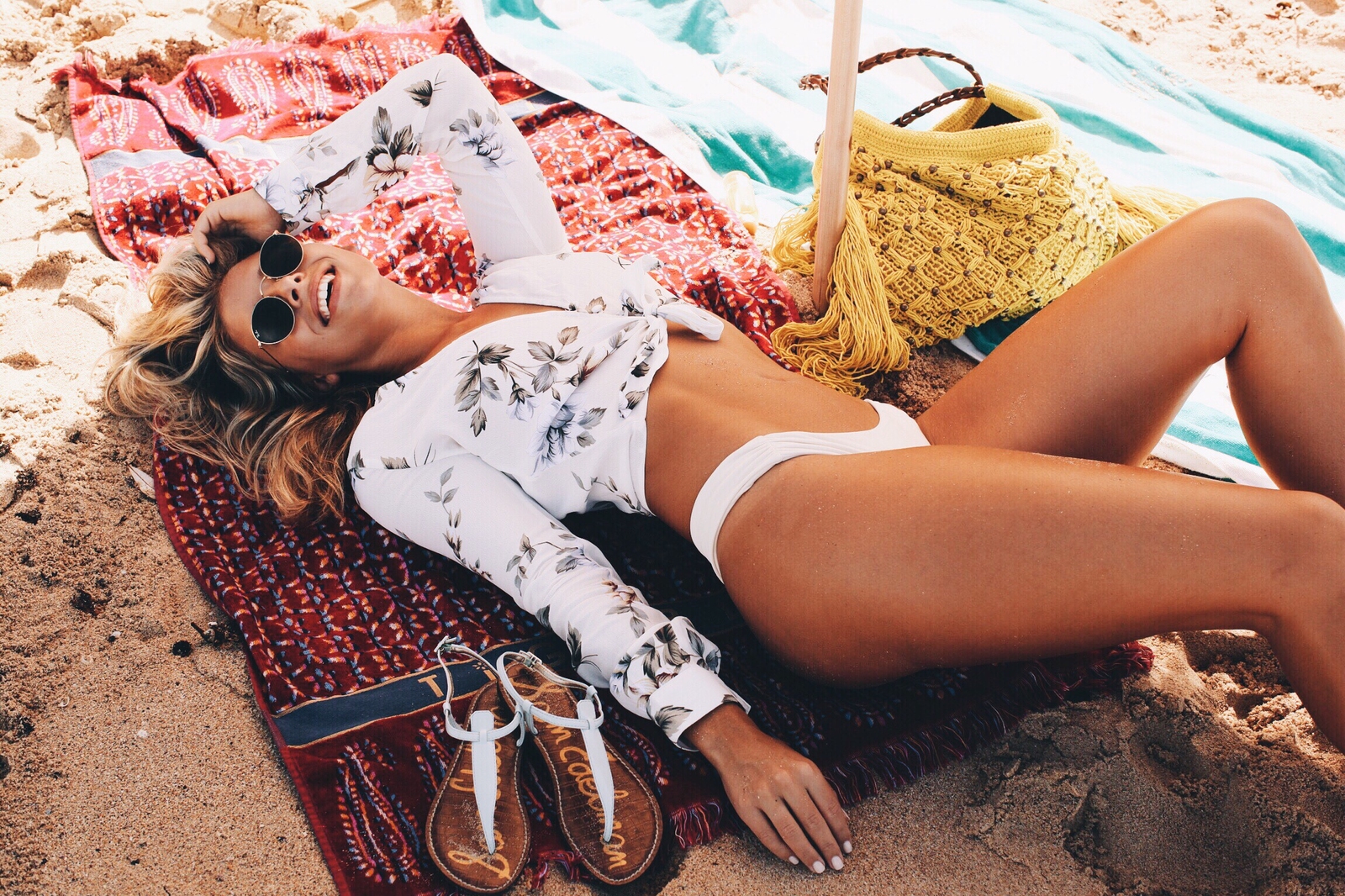 Making a Sydney beach day look serene when in reality there were thousands of people right in front of me. None the less I will always love getting some sand in my "Gigi" sandals in my hometown.

Outfit details:
Sandals: Sam Edelman
Top: Flynn and Skye
Bikini: Monday Swimwear
Sunglasses: Ray Ban
Umbrella: Sunday Supply Co.
Beach Bag: Elliot Mann
In celebration of Sam Edelmans latest "Jet Set" collection and my favorite new "Gigi" Sandals I am teaming up with the S.E team to offer you an amazing travel opportunity, more specifically a trip to New York City!
Enter for a chance to win a trip to New York with Sam Edelman! Preview the latest collection at their design HQ in the heart of the city, and update you wardrobe with a shopping spree at the Sam Edelman Soho flagship location. Unwind from the day's adventures with cocktails against a backdrop of the NYC skyline at one of Manhattan's hottest rooftop bars.
Rules:
• Join the style adventure by uploading an image of your favorite destination with the hashtag #JETSETGIGI (bonus if the image features the Gigi sandal)
• Duration: March 8th –April 8th at 11pm EST
• Must follow @Sam_Edelman in order to win
• Winner will be chosen based on originality, image quality, and caption creativity.
Good luck, I cant wait to see one of you jet off to only of my personal favorite cities, NYC!