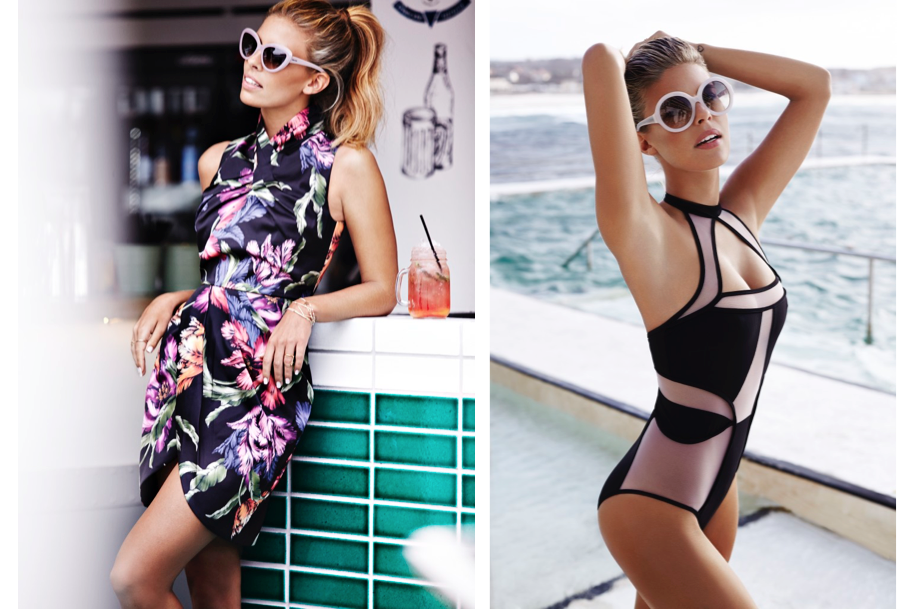 I was really excited when Sunglass Hut approached me to work with them – they have such a great range of sunglasses that I love to wear, so it felt like the perfect fit. I have almost as many pairs of sunglasses as I do bikinis – they really are the ultimate summer accessory!
Part of my role working with Sunglass Hut was flying to my hometown of Sydney to work with the Sunglass Hut team to create a short film. I also acted as creative director on the project, whereby I shared my favorite summer moments – including diving into the Bondi Icebergs pool, shopping and having lunch in Paddington, followed by sunset cocktails at Watson's Bay… does it get any better?! You can check my video out here: 

http://vimeo.com/110219489
I also curated a capsule collection of sunglasses, that are available for purchase online. The collection included my favourite classic styles (e.g. Rayban) along with some amazing on trend pieces such the embellished Miu Miu and Dolce & Gabbana styles.
I then revealed my collection as well my 94 Shades of Summer video at a beautiful event in Sydney.  We welcomed guests to the new Sydney flagship store on George Street and then treated them to dinner at one of the most amazing dining locations in Sydney – Bennelong, at the Sydney Opera House. It was extra special to have my closest friends and family along too to join me at the launch.
In celebration of my collaboration with Sunglass Hut and my love for sunglasses, I also curated an article on www.abikinaiday.com about how to find Sunglasses that suit your face shape – in case you missed it, see it here. 
Working with Sunglass Hut was a dream come true, after all, Sunglasses are my second favorite accessory (after bikinis!). 
Natasha Oakley x Sunglass Hut #94SHADESOFSUMMER from Sunglass Hut on Vimeo.