My travels have brought me to so many beautiful places, not only the past few years but my whole life, but one place I have never really explored is Italy. Last year I visited Italy for the first time on a trip to Portofino, needless to say I was blown away by its beauty and was definitely left wanting more. There came the inspiration for this summers 3 week trip to Italy, because I just don't think 2 weeks would have been enough!
Lake Como
After a very early 4 am wake up call, a strong coffee and a short flight from London to Milan, I was ready for a car ride I will never forgot. Driving into Lake Como and seeing the majestic mountains and glistening blue waters was definitely one of the most exciting and breathe taking experiences I have ever had. Everything about it was impressive except for the fact that the weather predicted was thunderstorms everyday of my stay, you can plan a picnic but you cant predict the weather. Actually maybe you can, after a few hours the weather cleared and I was lucky to have blue skies and sunshine every day of my stay, talk about meant to be!
I stayed at Hotel Tremezzo and had a beautiful suite over looking the lake, private jacuzzi included of course. The most amazing feature of the hotel, apart from its Black Truffle covered pizza, was the floating swimming pool, it definitely set it apart from the other hotels.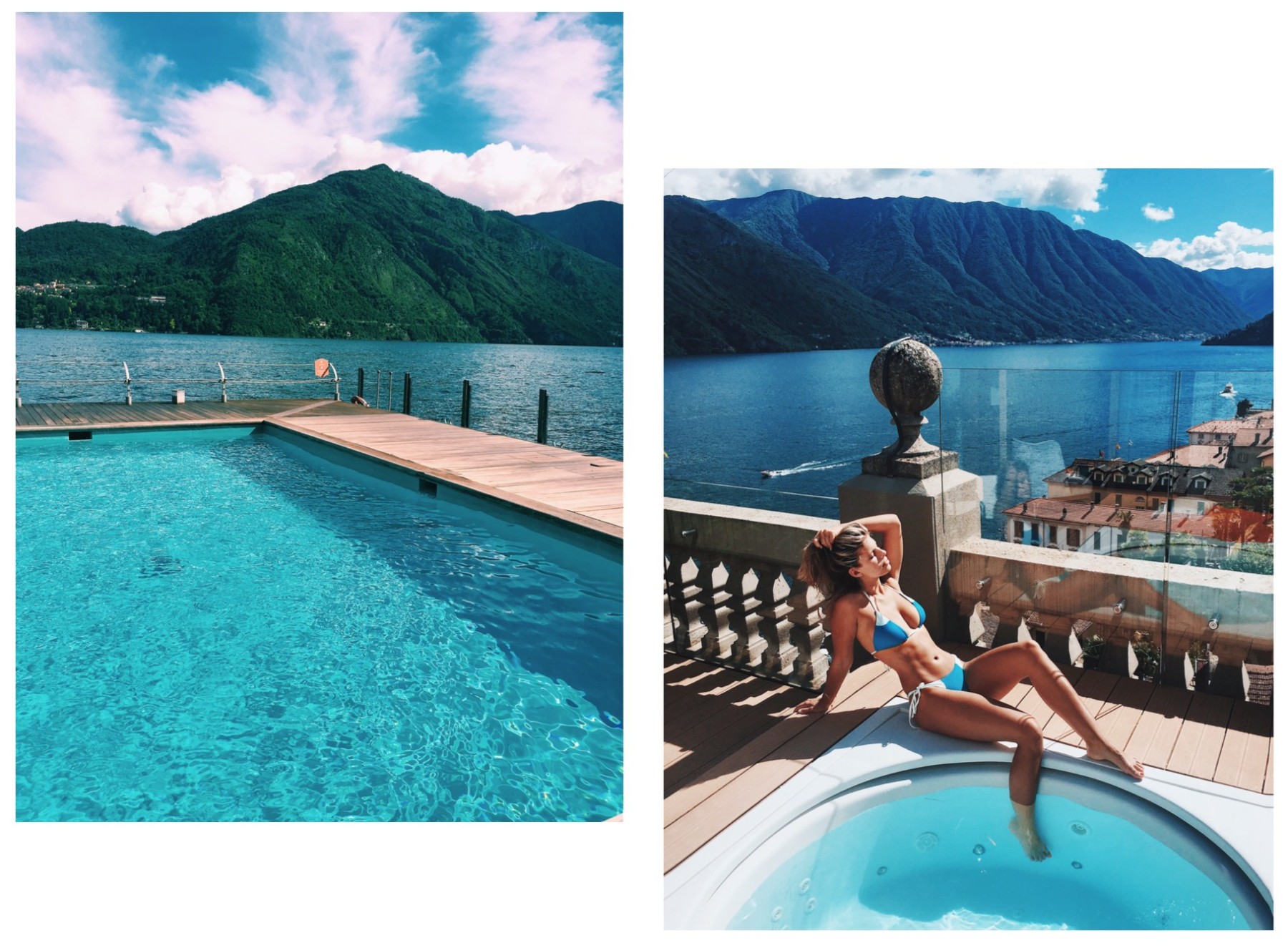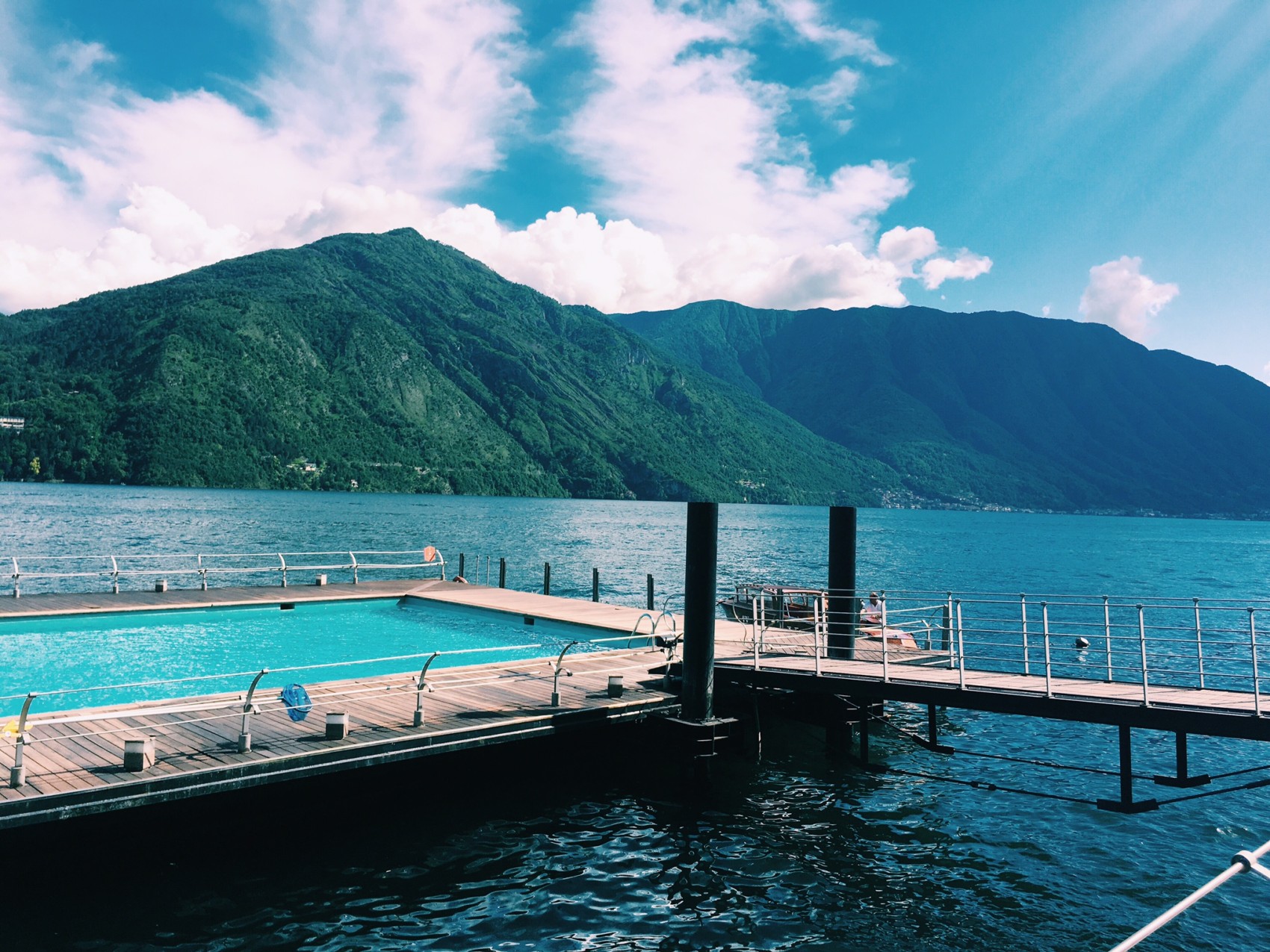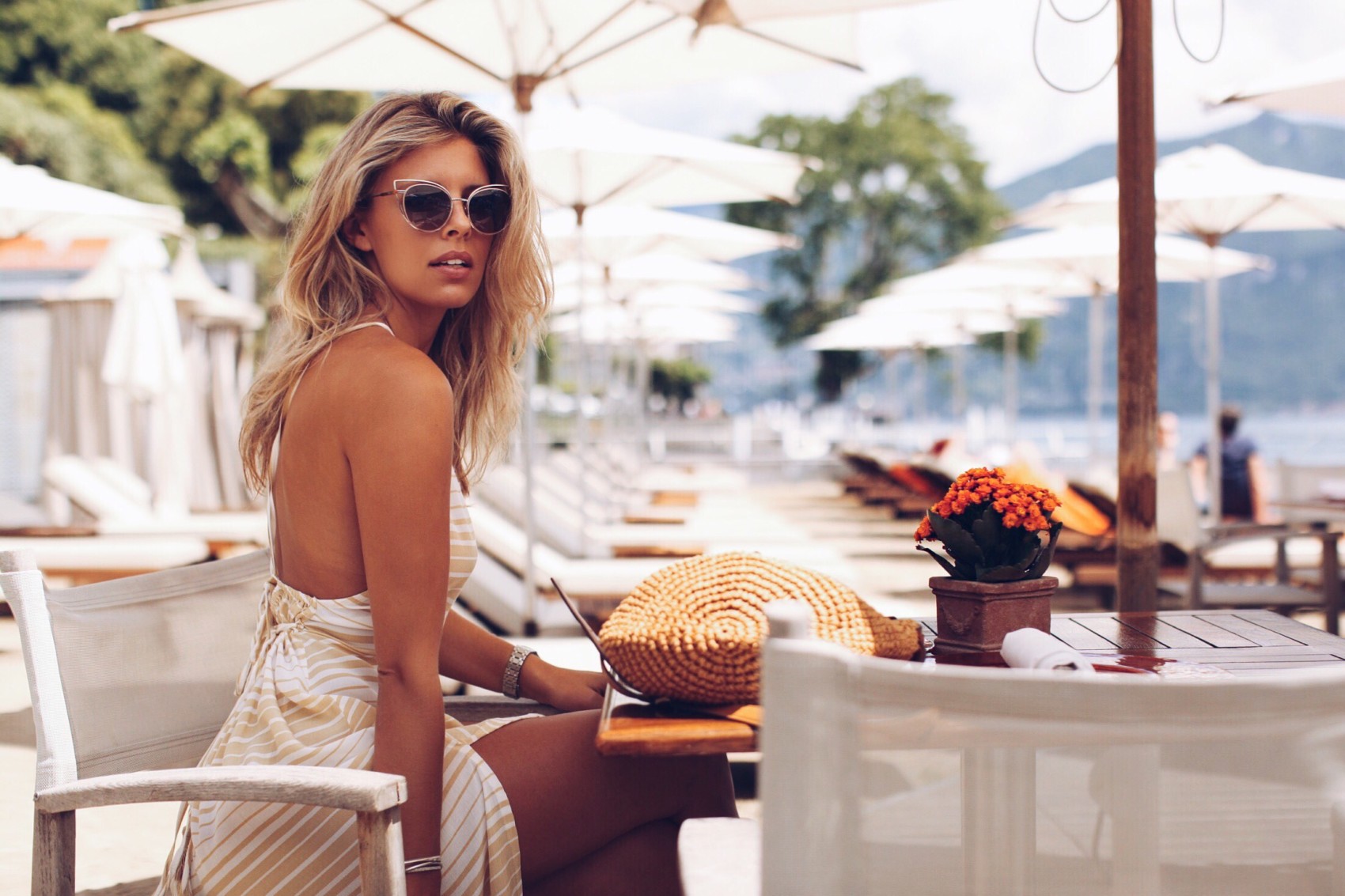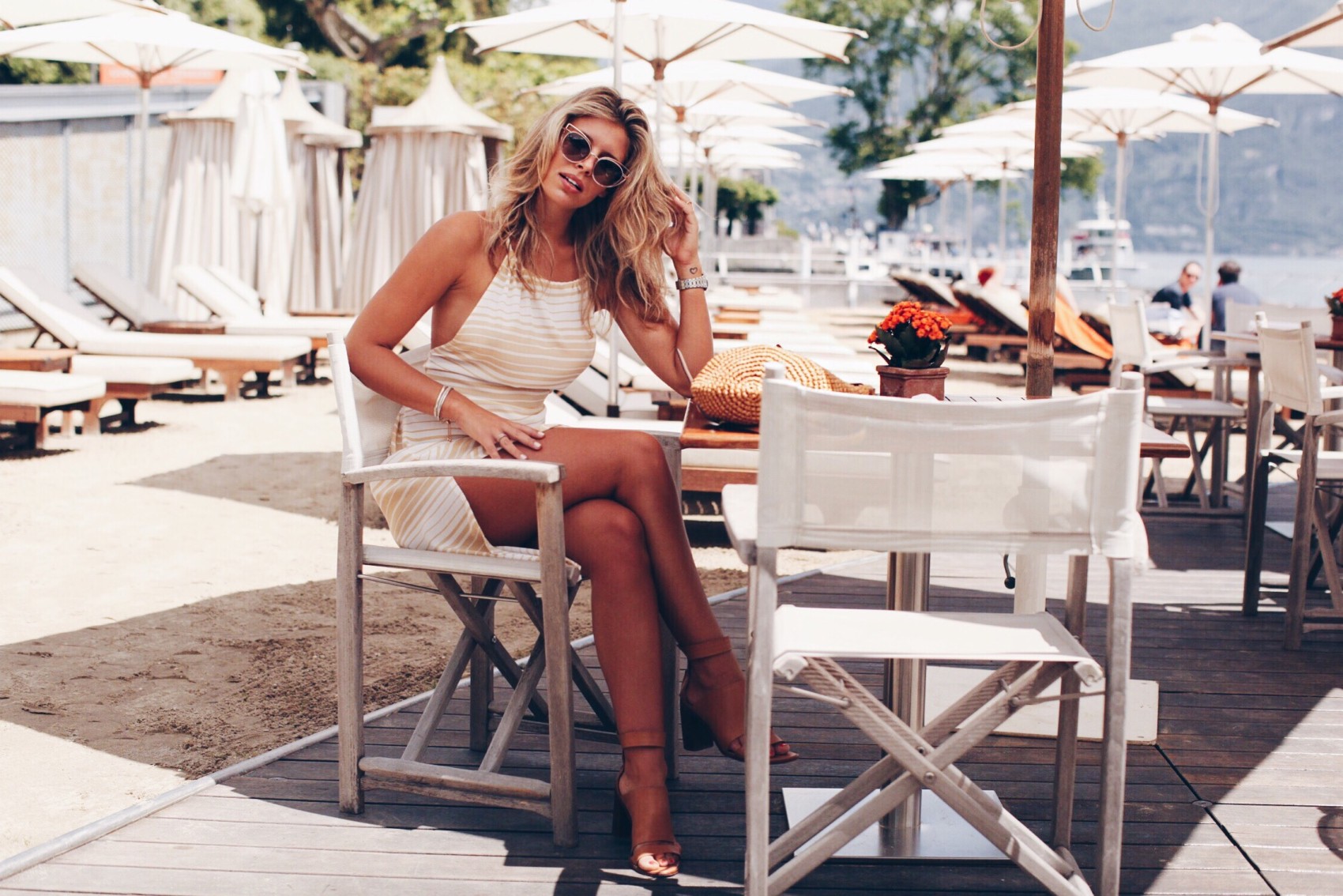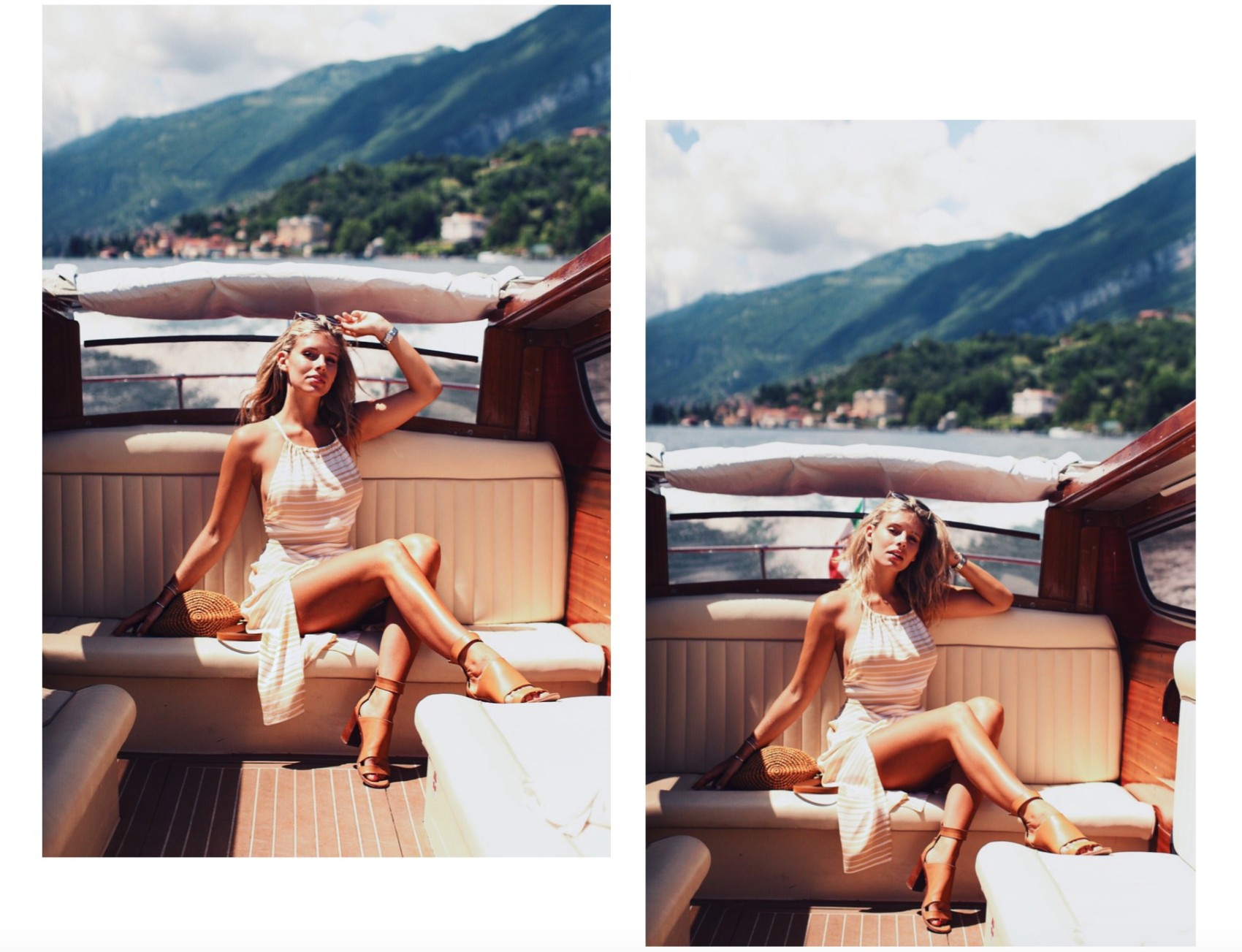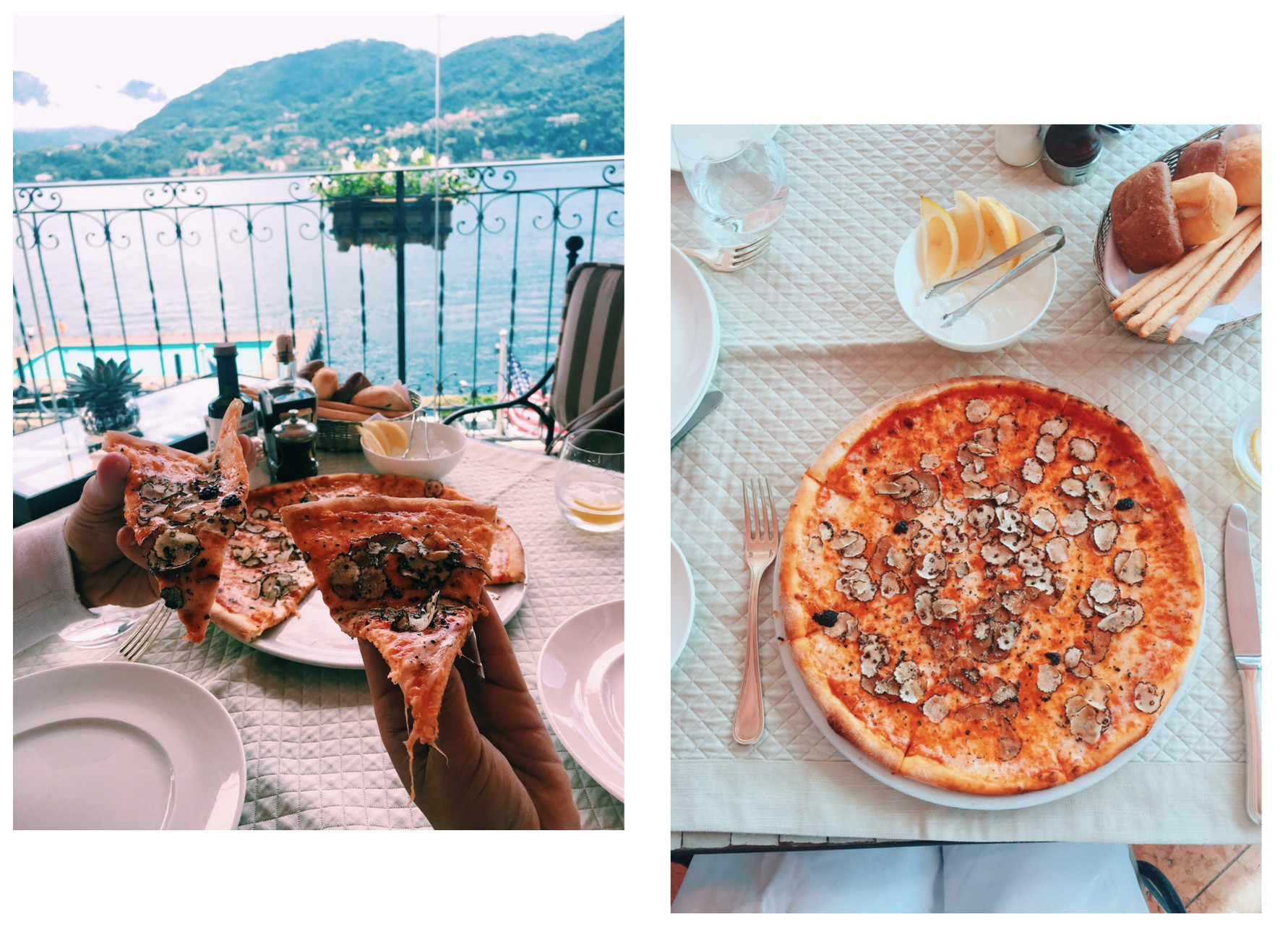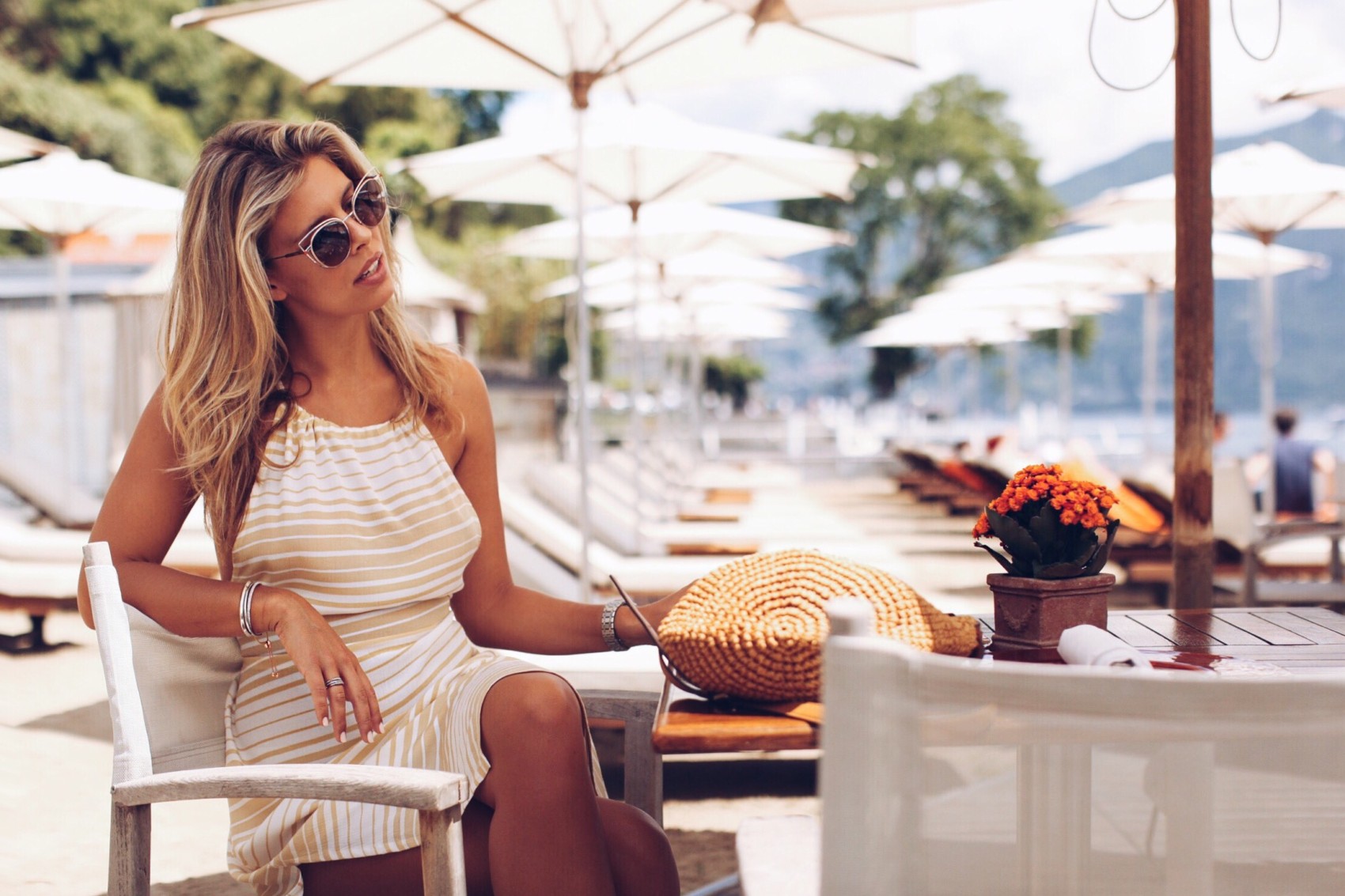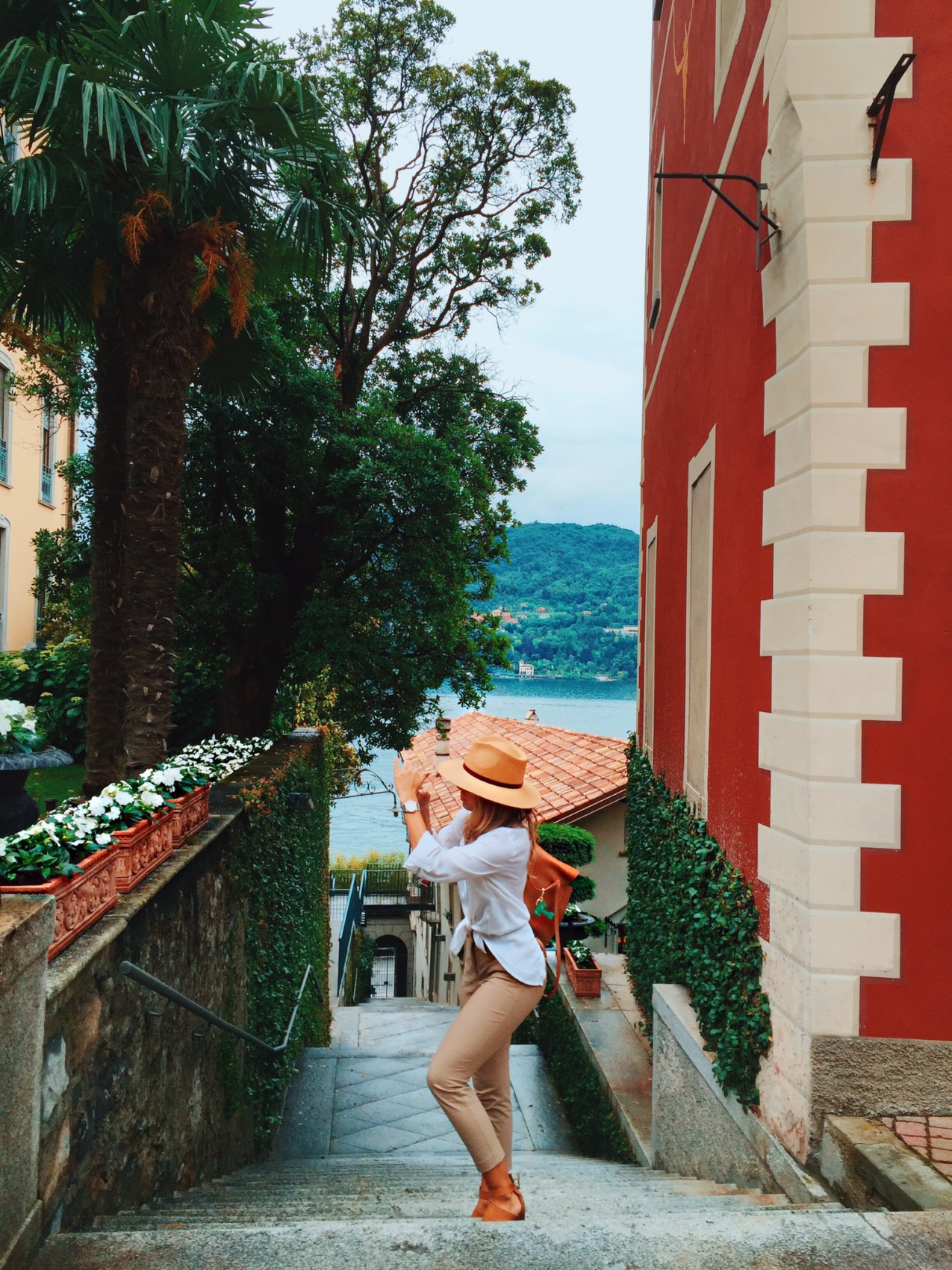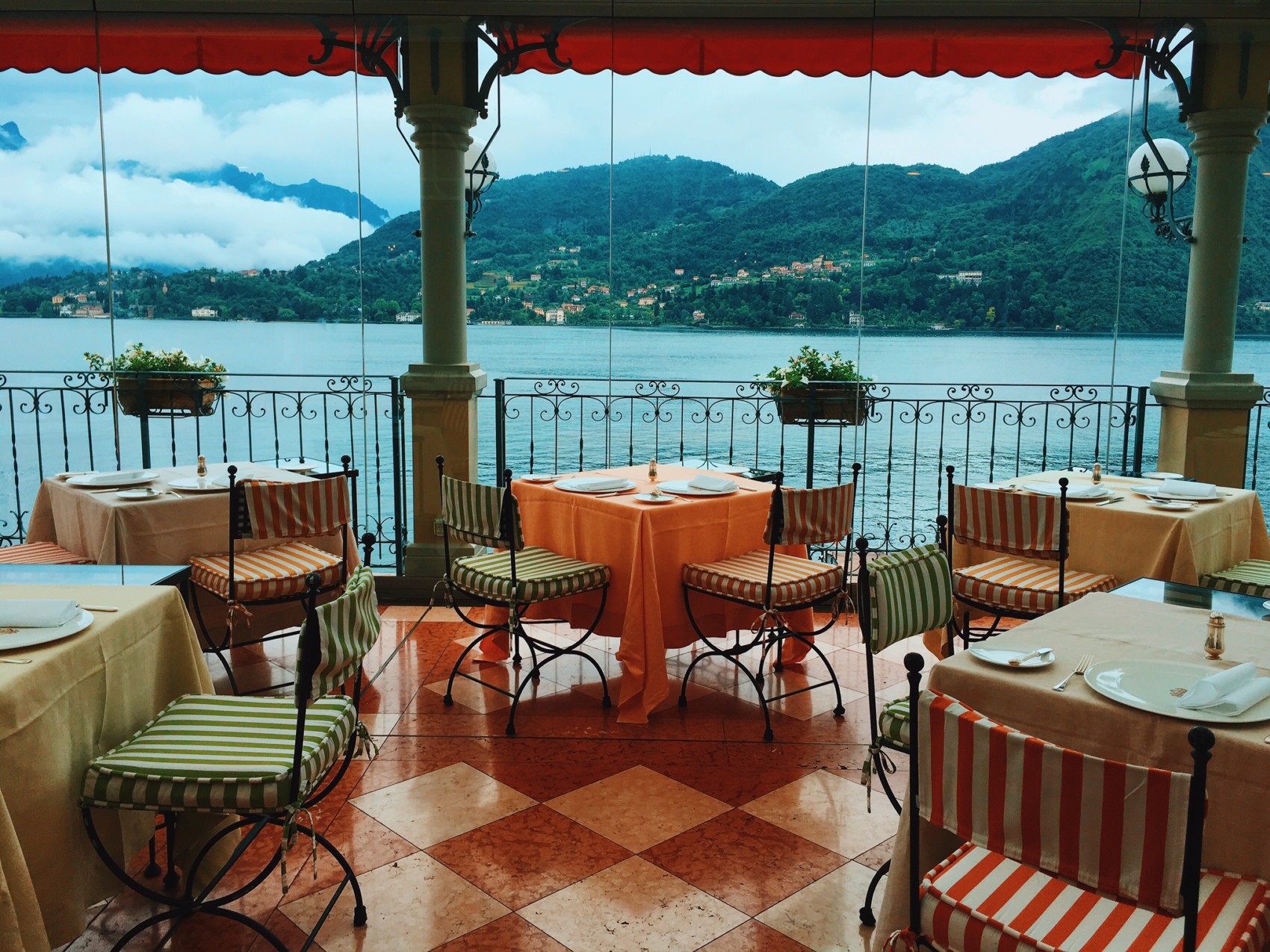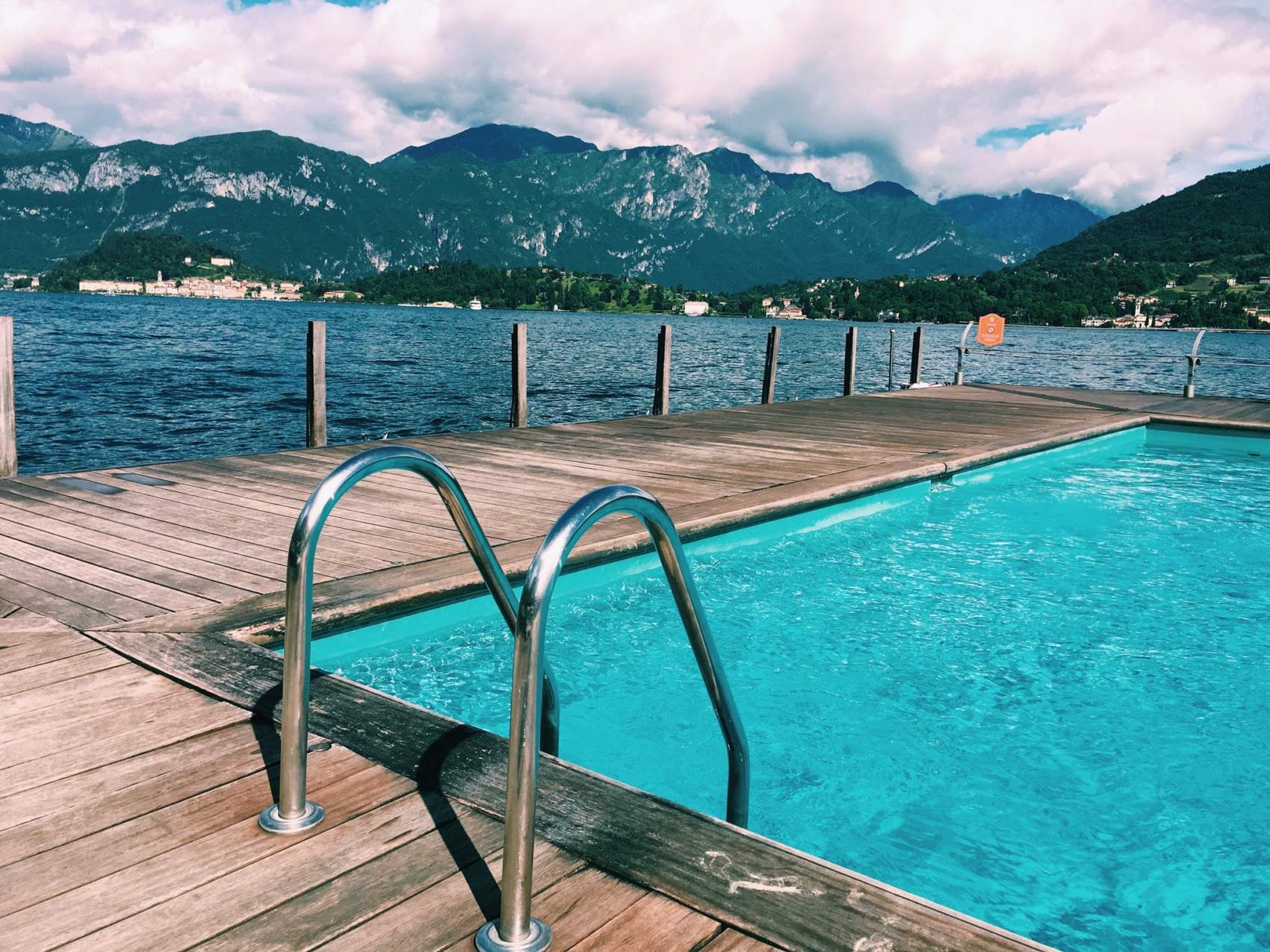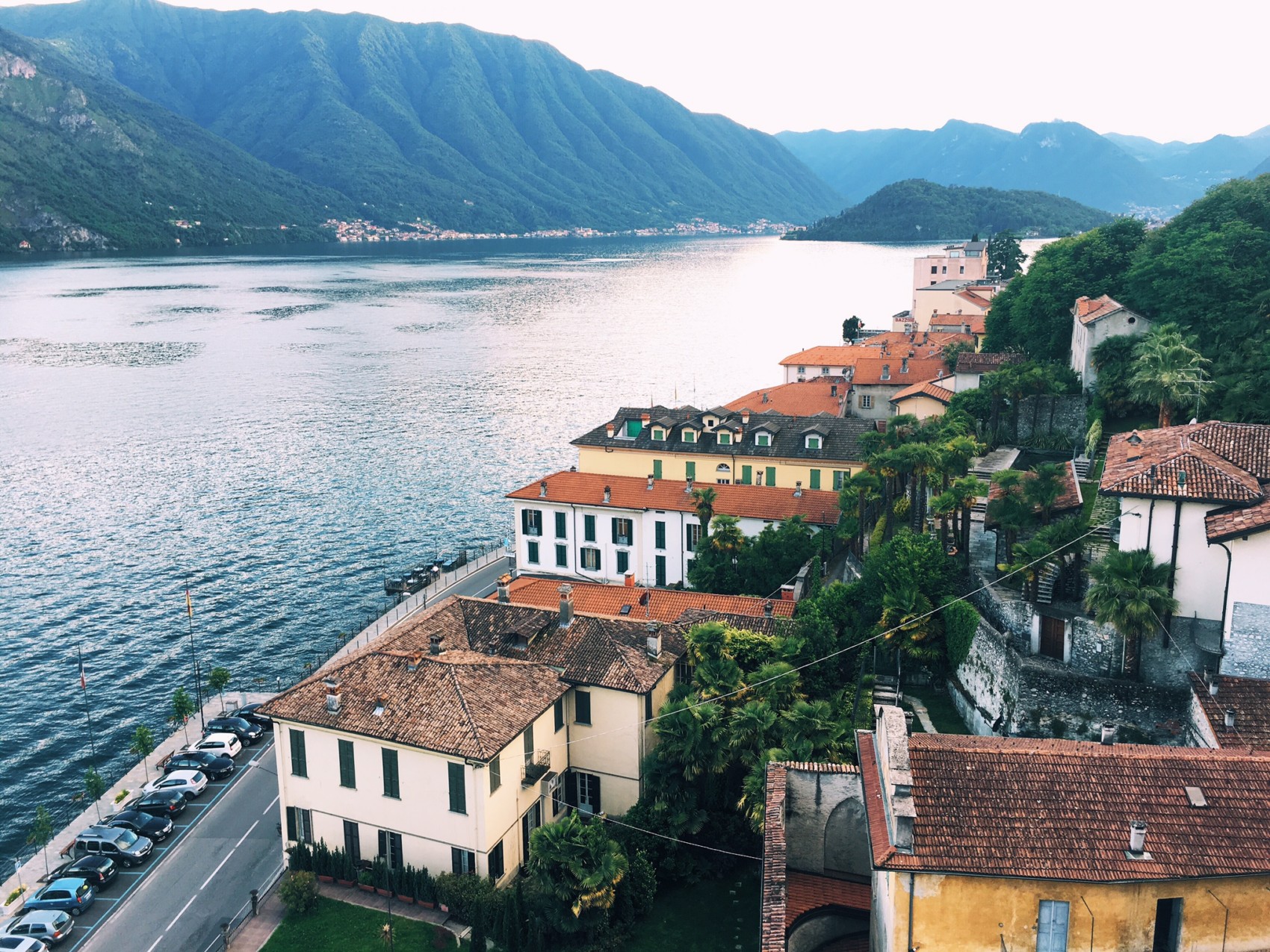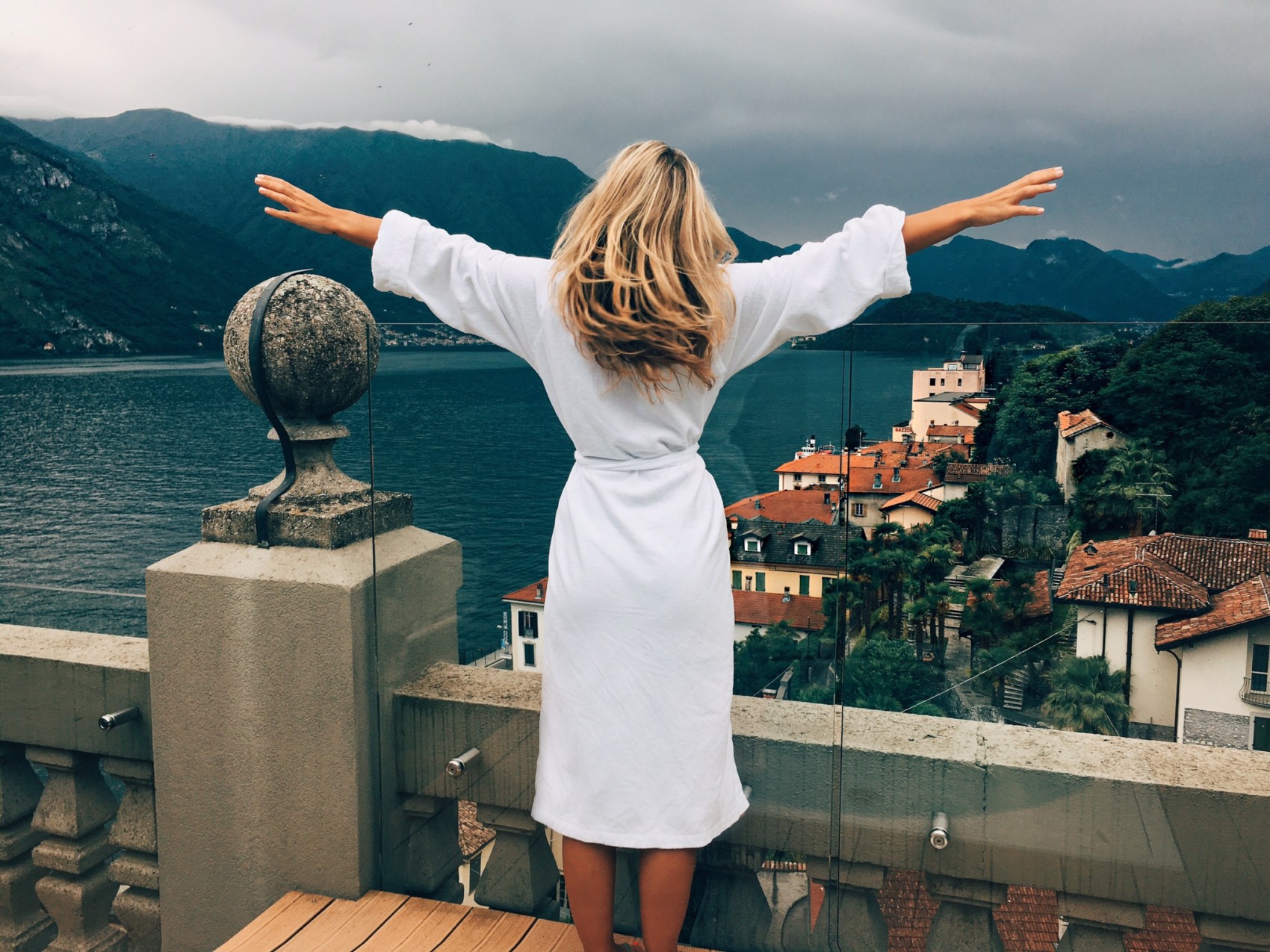 Bellagio
Bellagio is a strikingly beautiful town nestled along the side of Lake Como and now one of my favorite places in the world. I spent the day strolling around the picturesque streets, sipping rosé and lunching in the sunshine. The narrow cobble stone streets and roman architecture make for one of the most romantic backdrops in the world, not to mention are a bloggers absolute dream for picture taking! It was absolute perfection and there were definitely a lot of "oh my god" moments!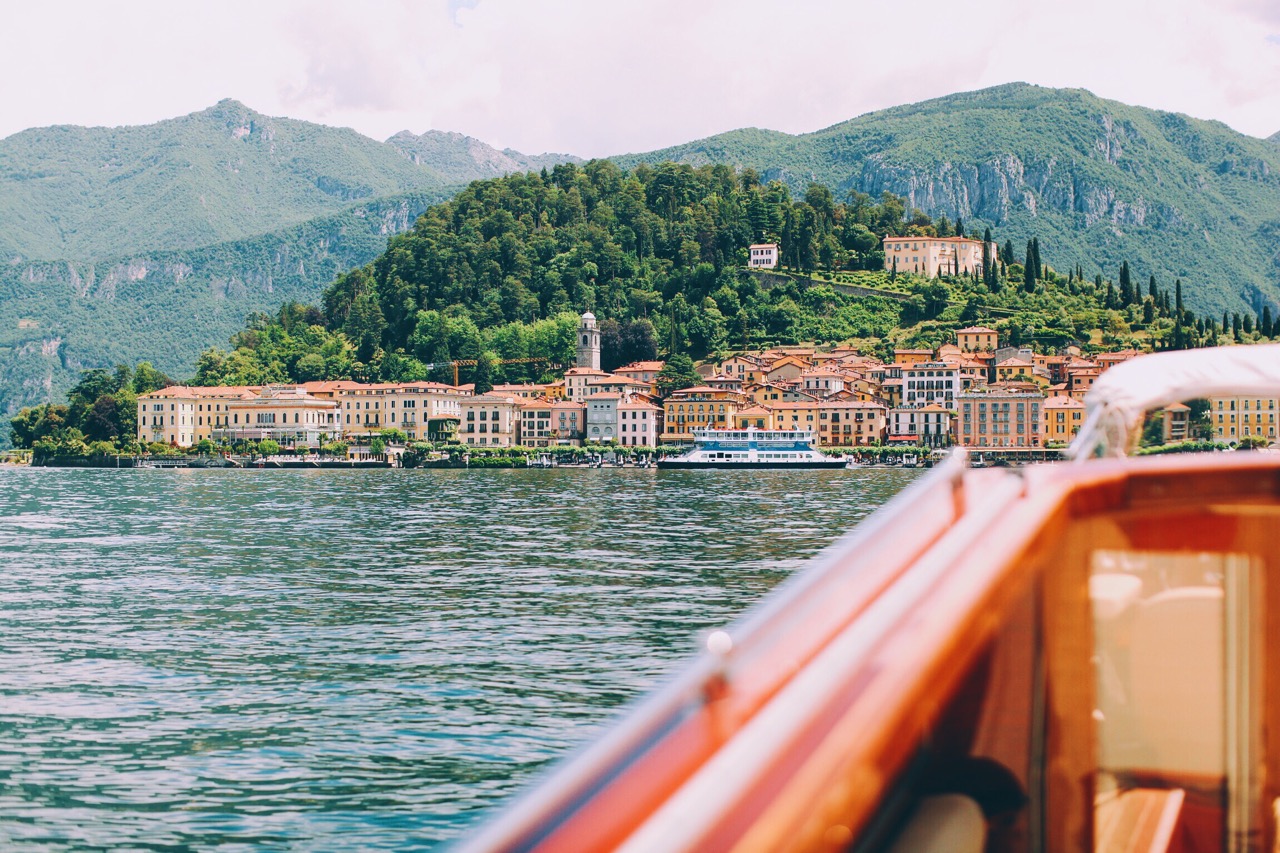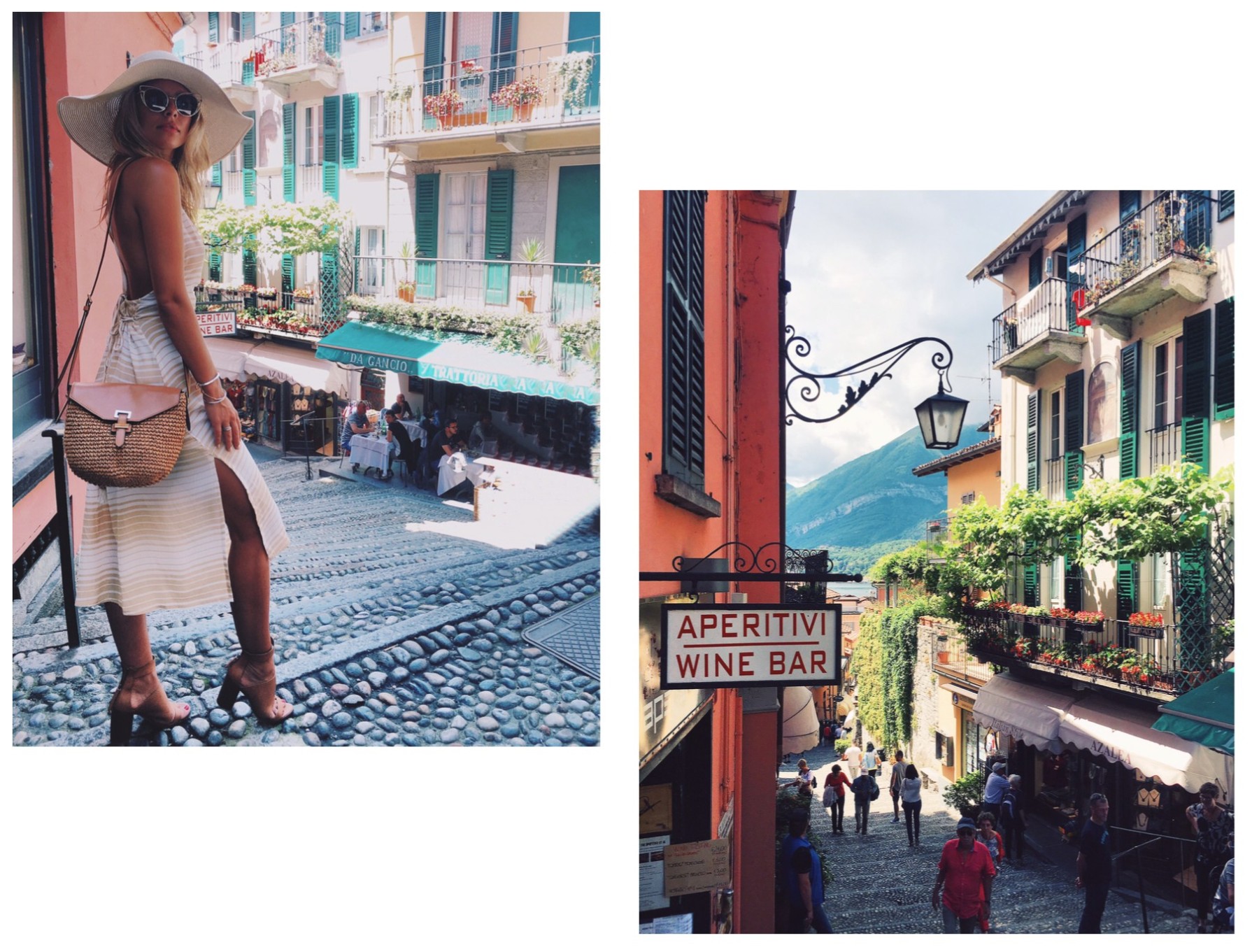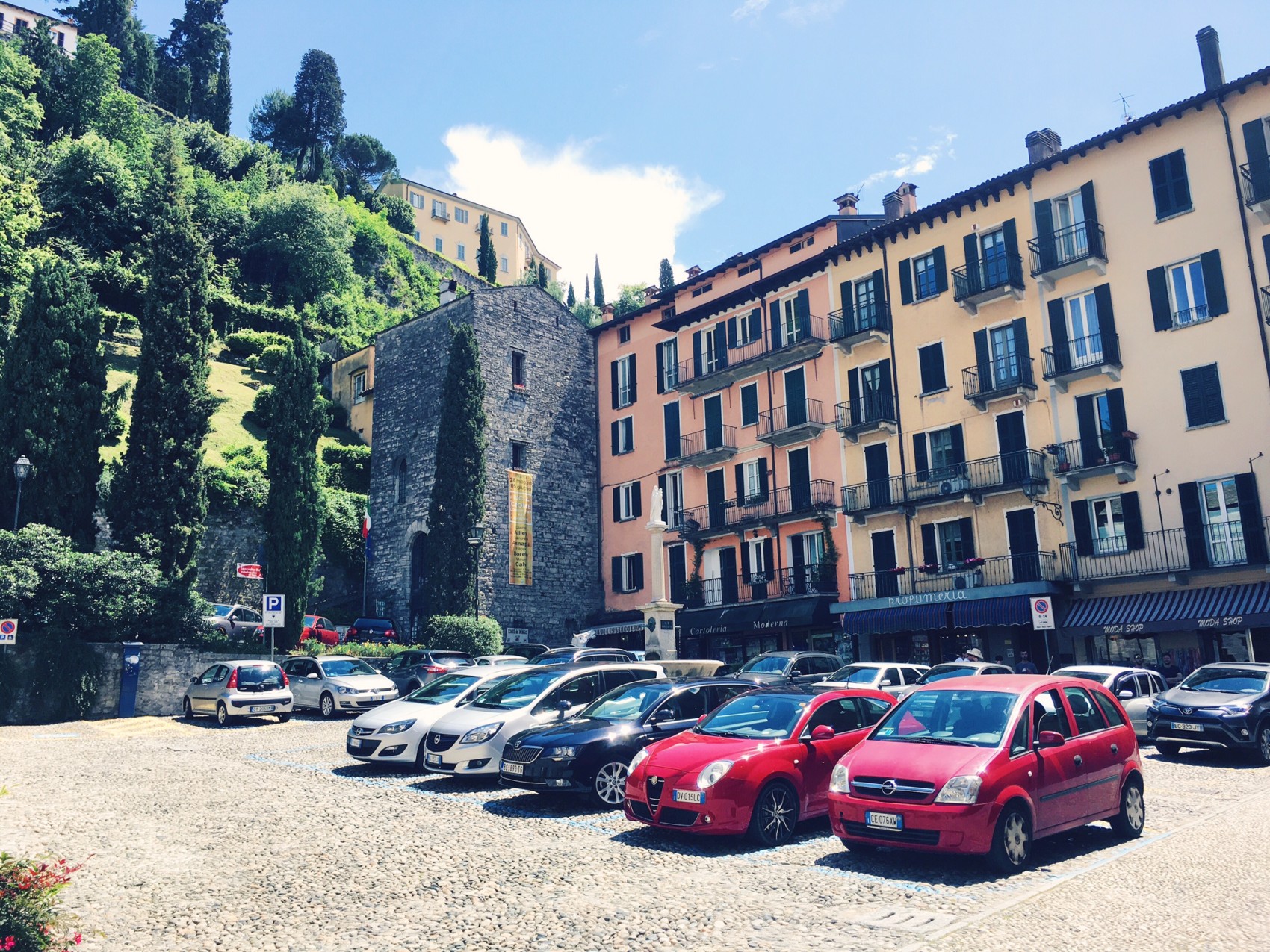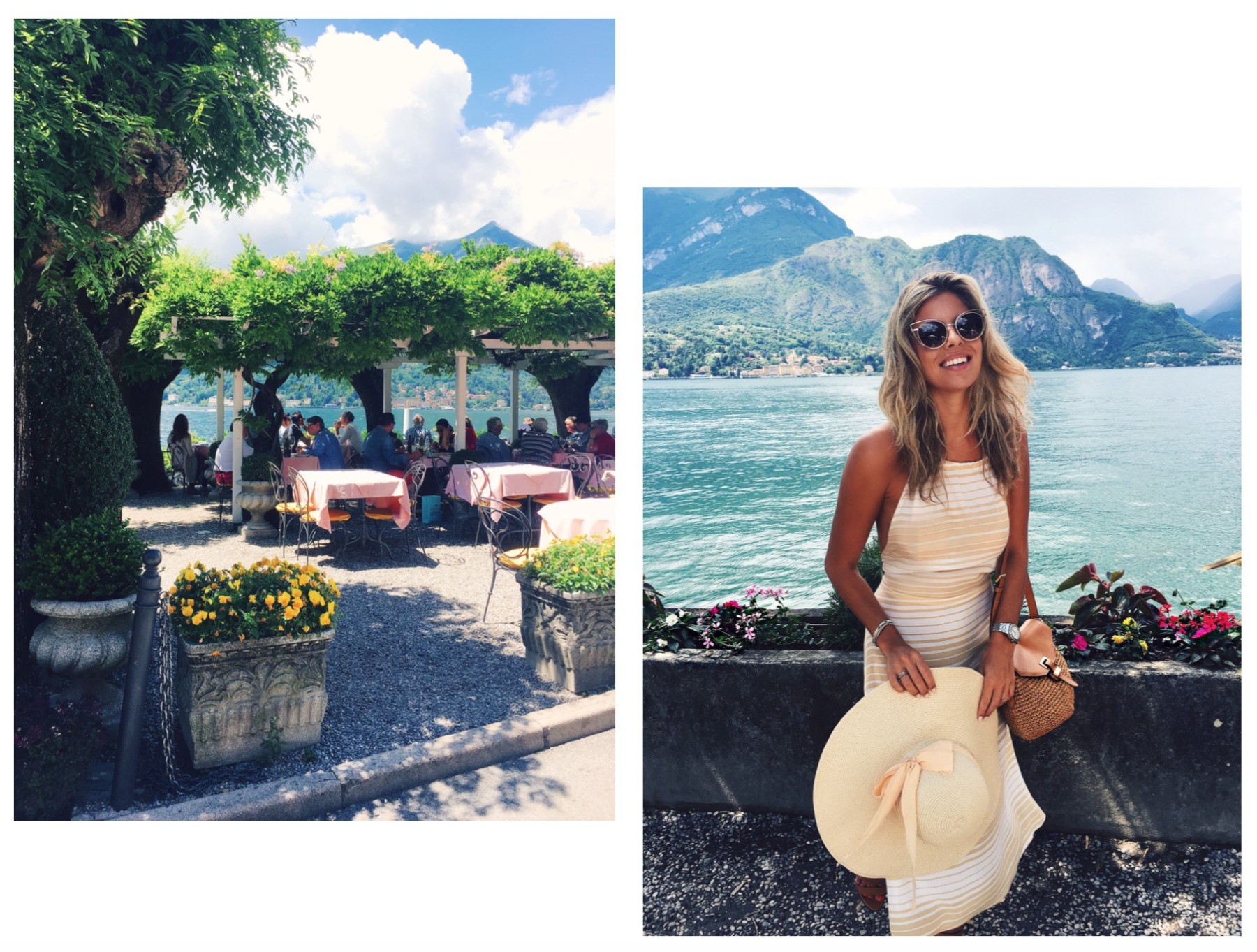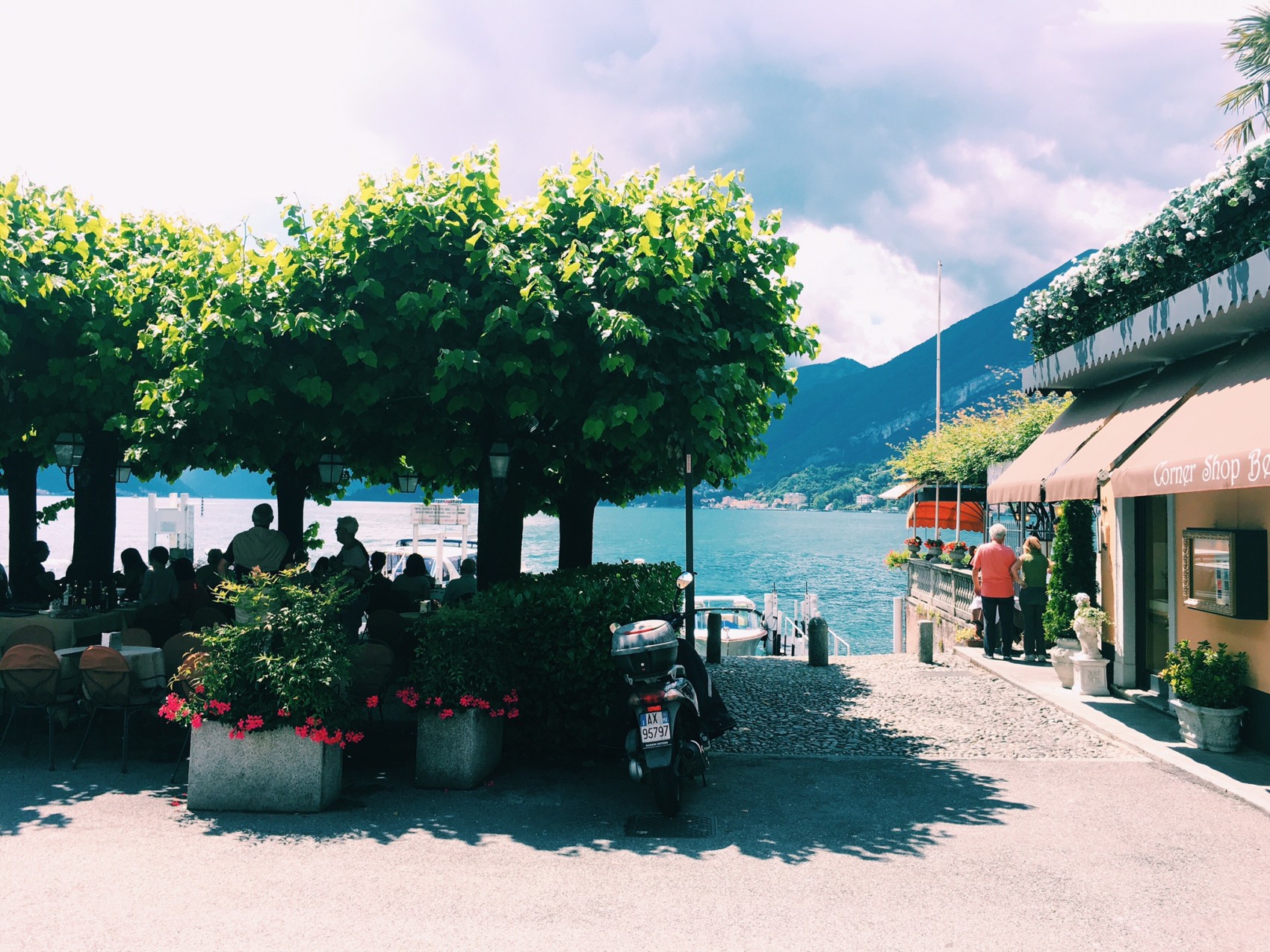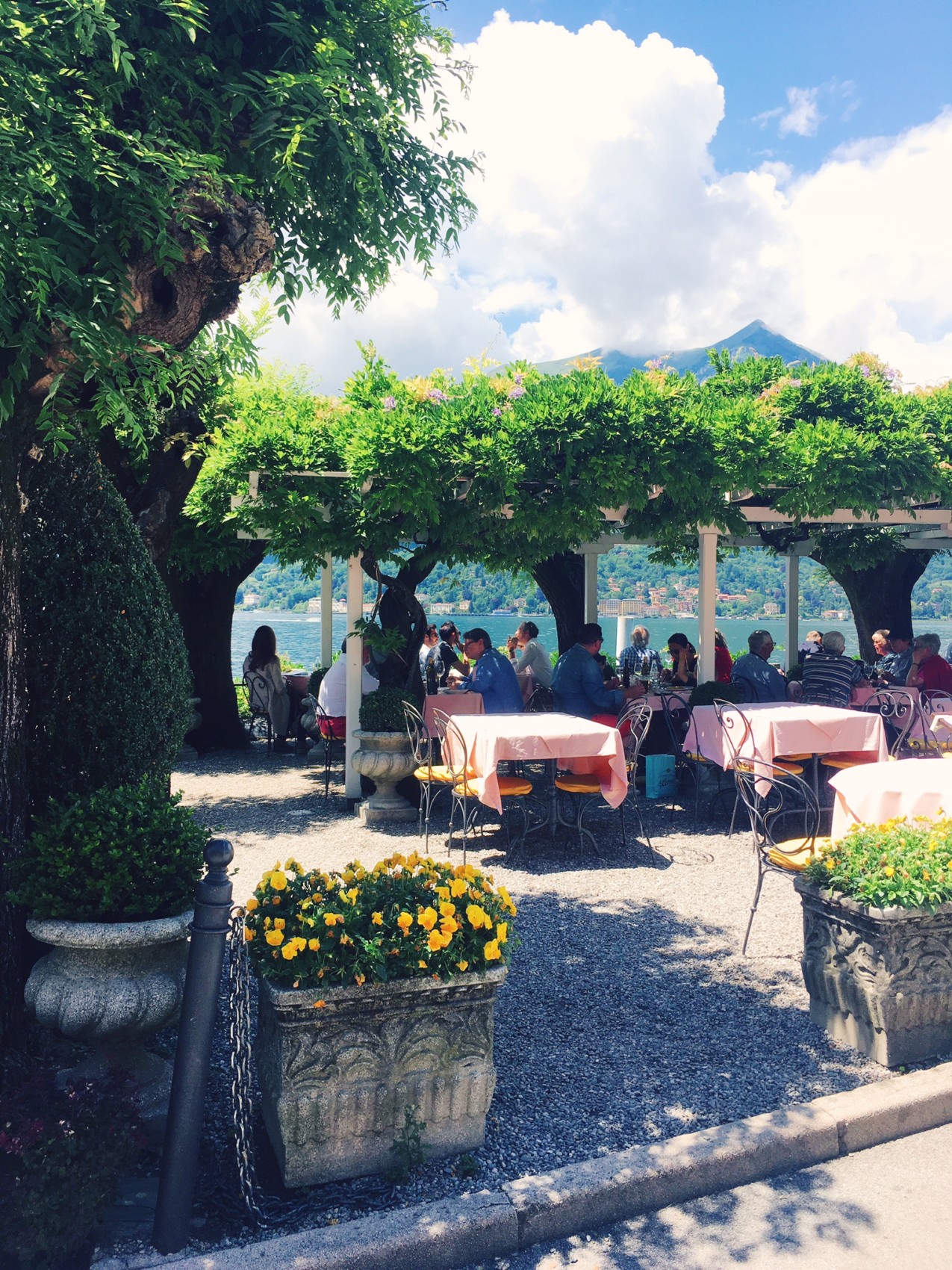 Venezia
Lake Como and Bellagio were going to be hard to beat but I knew I was going to feel that way a lot on this trip. Next on the map was Venezia or "Venice". Bentley have kindly leant me a sunset red, Continental GT Convertible to drive during my trip, so cool! But as there is no way for cars to access the city of Venice I will be swapping my car for a Gondola!
I knew Venice as "The Floating City" but I never really thought about the fact that it is actually a floating city until I arrived. Nothing can prepare you for how impressed you will be by these turquoise blue canals bustling with gondolas and beautiful speed boats. It took me at least 3 hours to wrap my head around the fact that Venice was built on millions and millions of petrified wooden stacks driven into the ground underwater. As if that isn't impressive enough Venice is the home to some of the most beautiful venetian architecture in the world. Wandering around the town, chocolate and lemond gelato in hand, I discovered Piazza San Marco, one of the most infamous squares in the world, Saint Marc's Basilica and many other grandiose landmarks.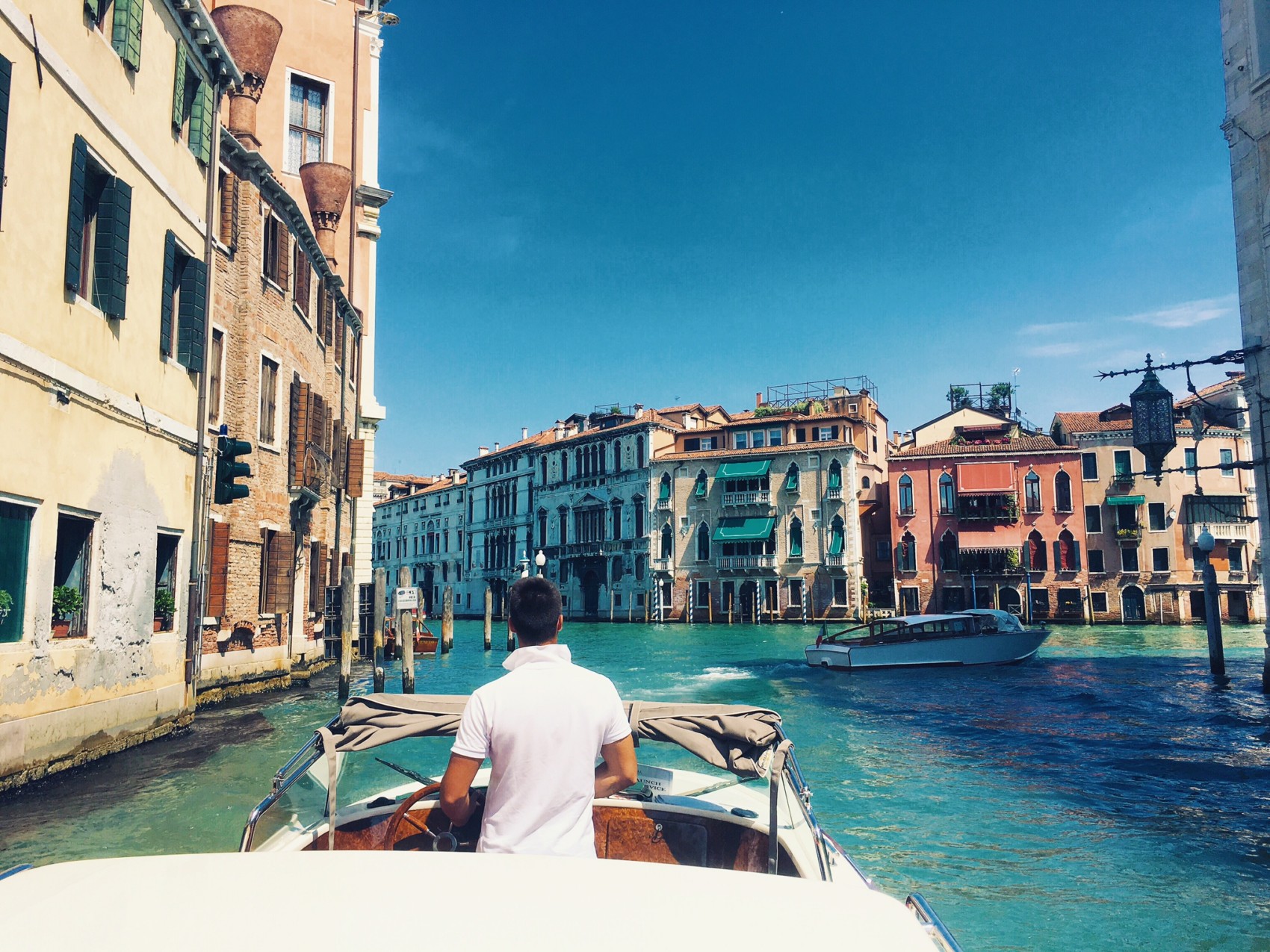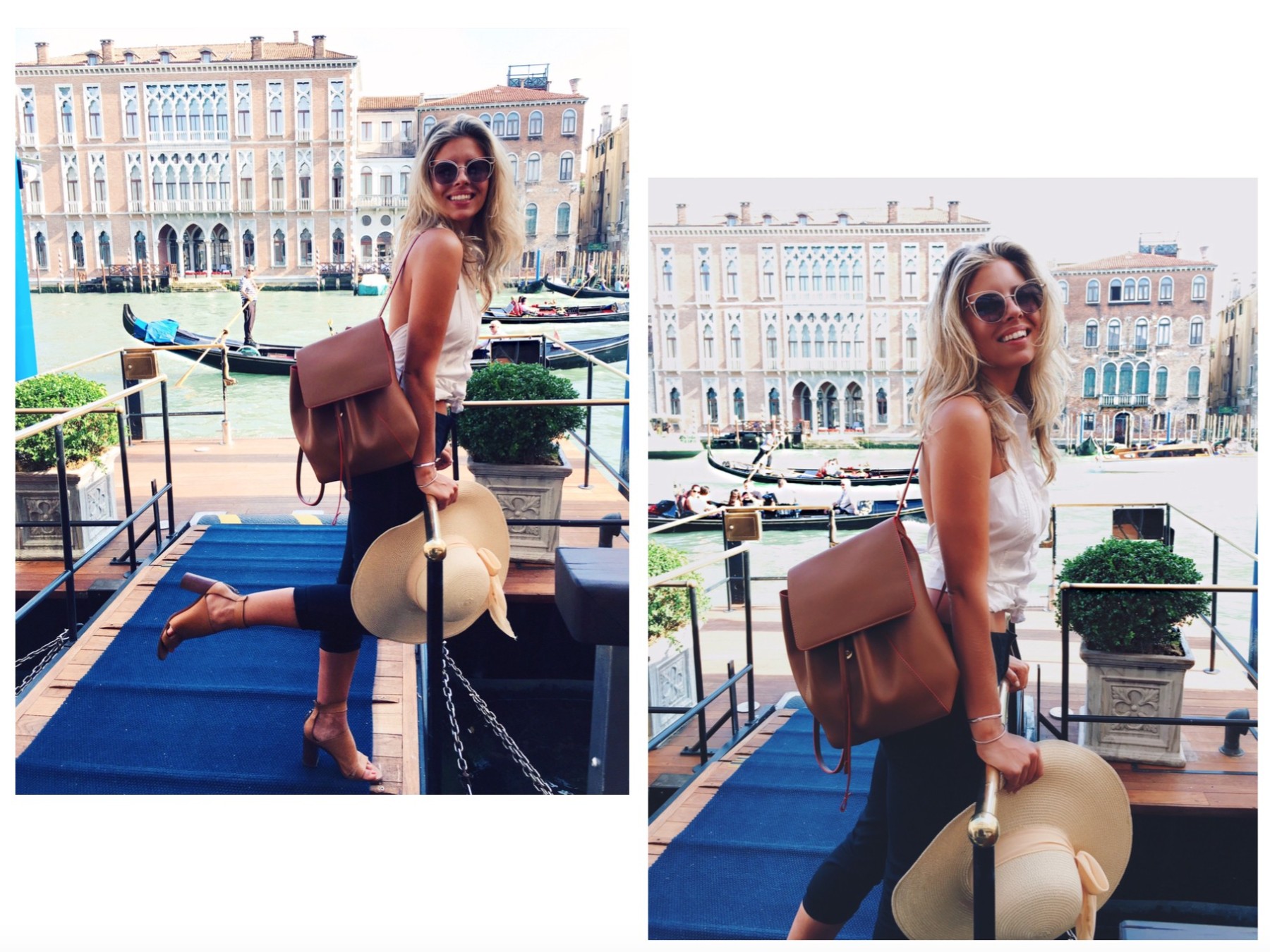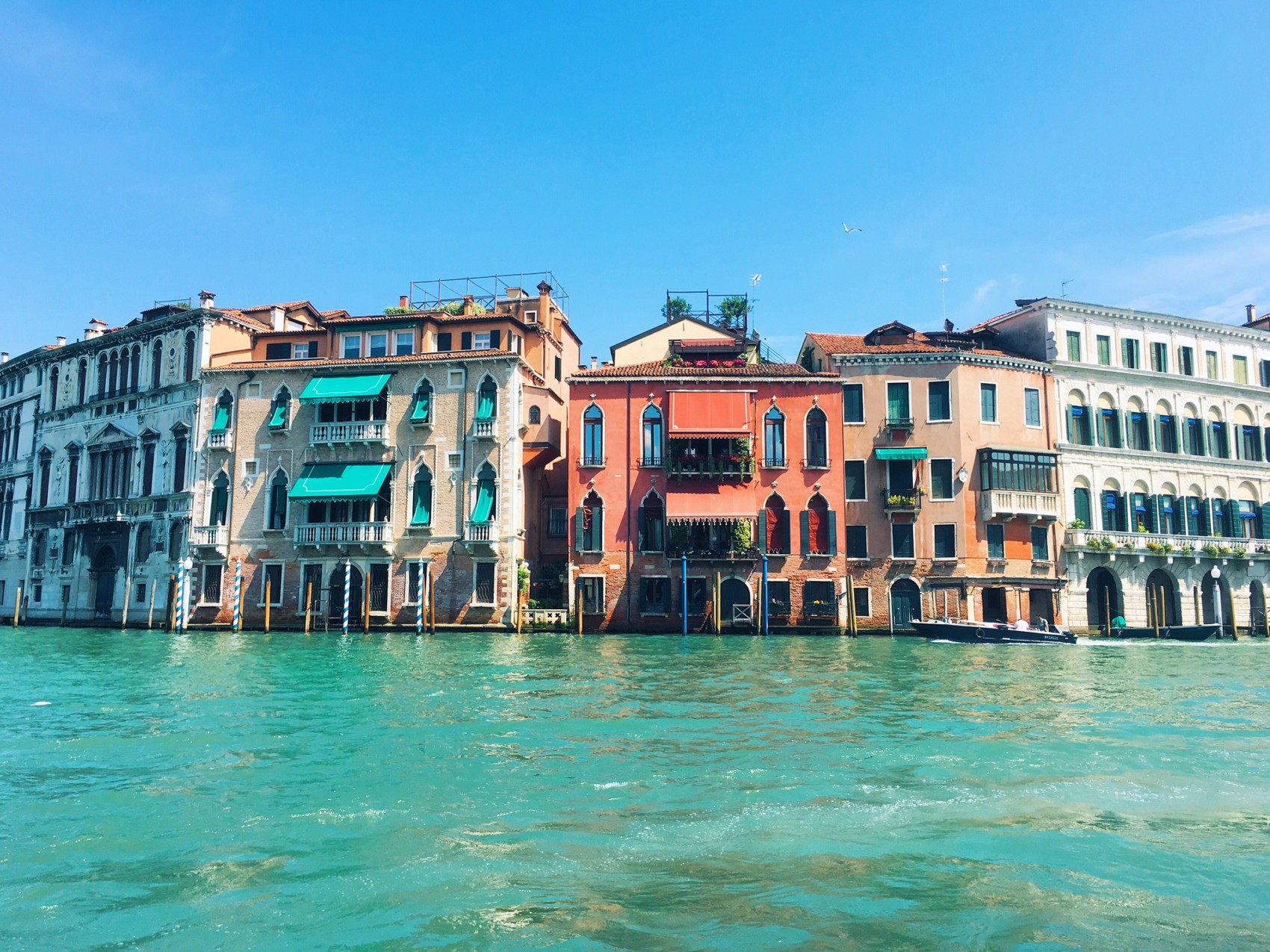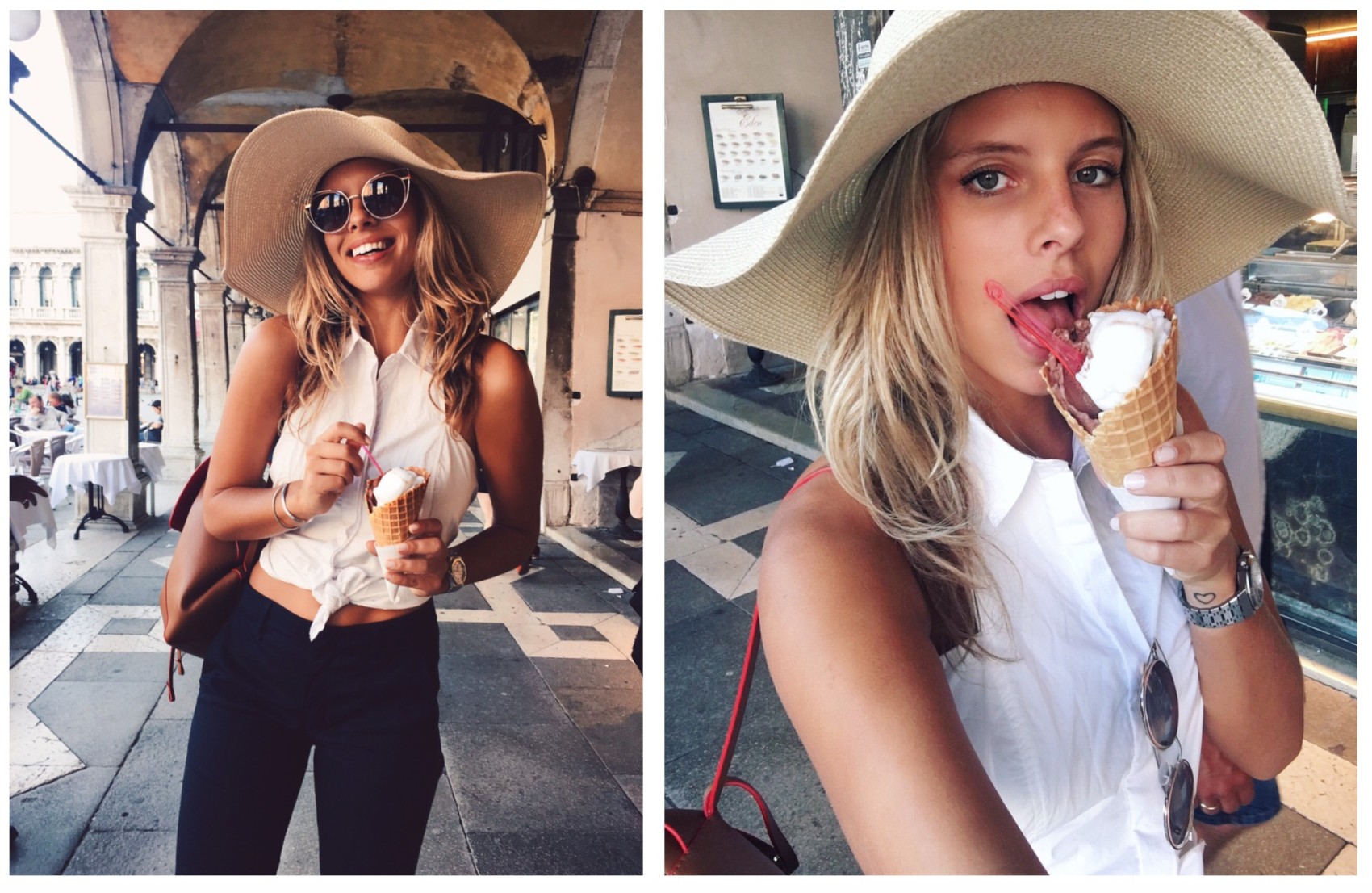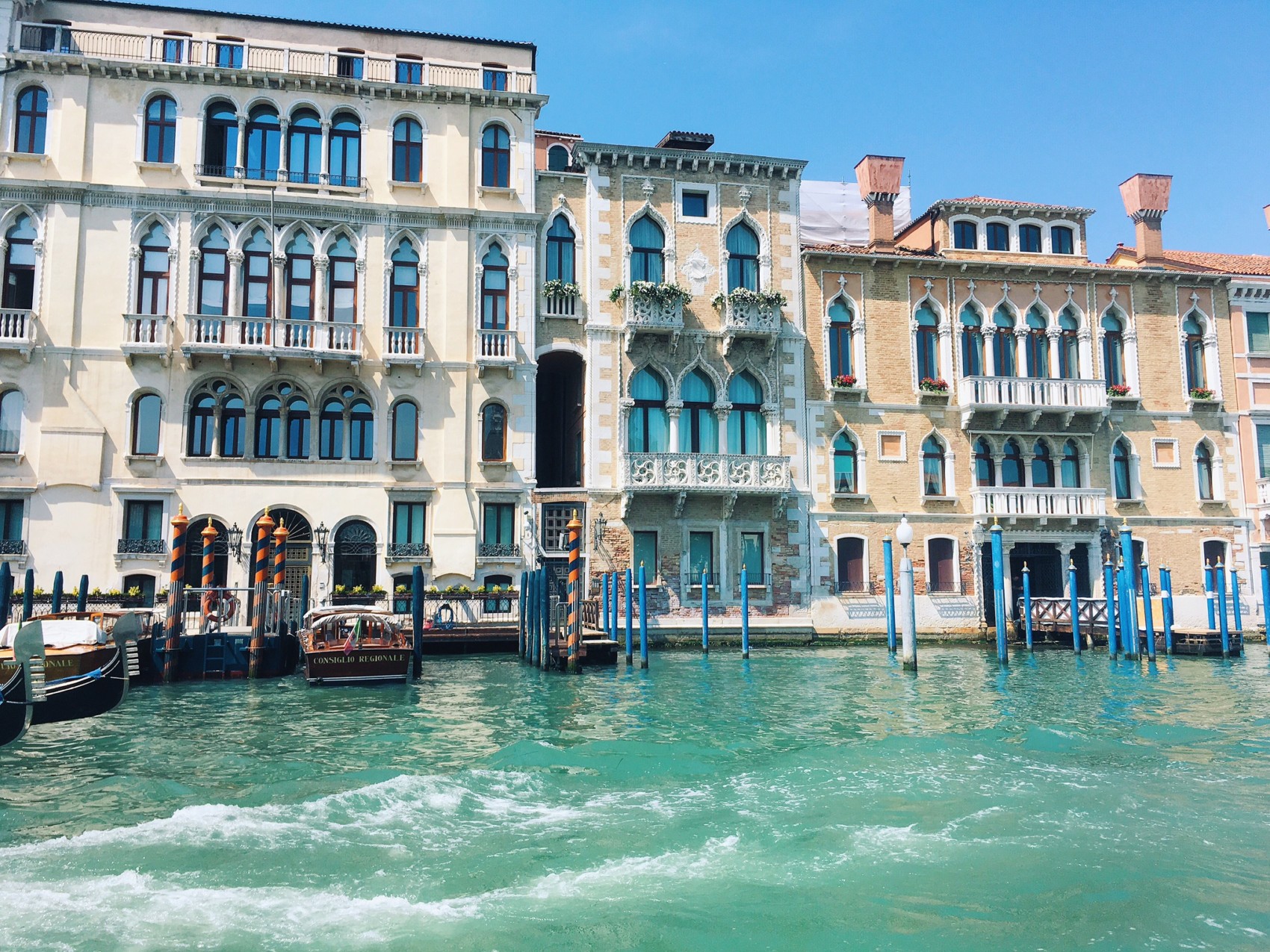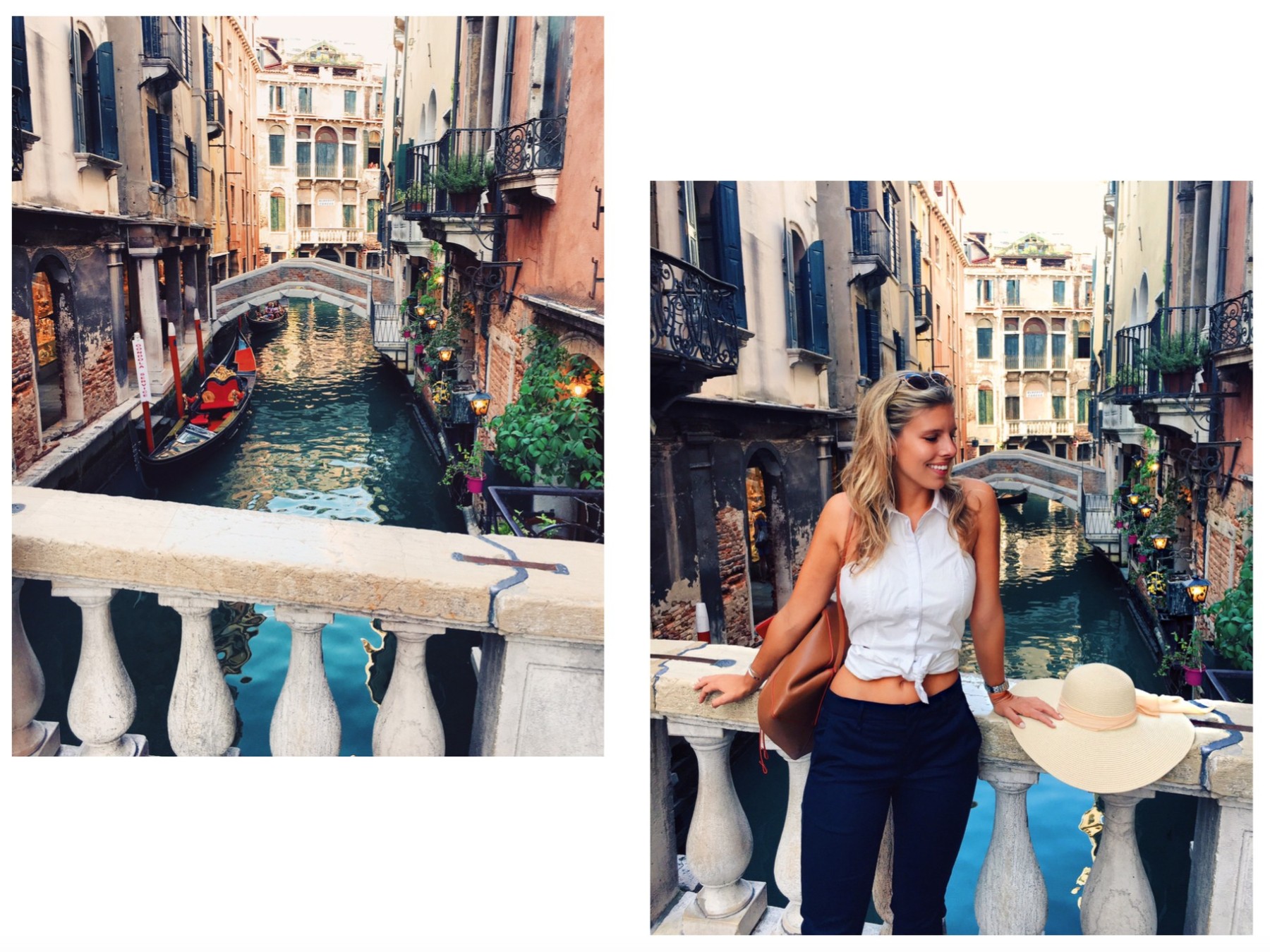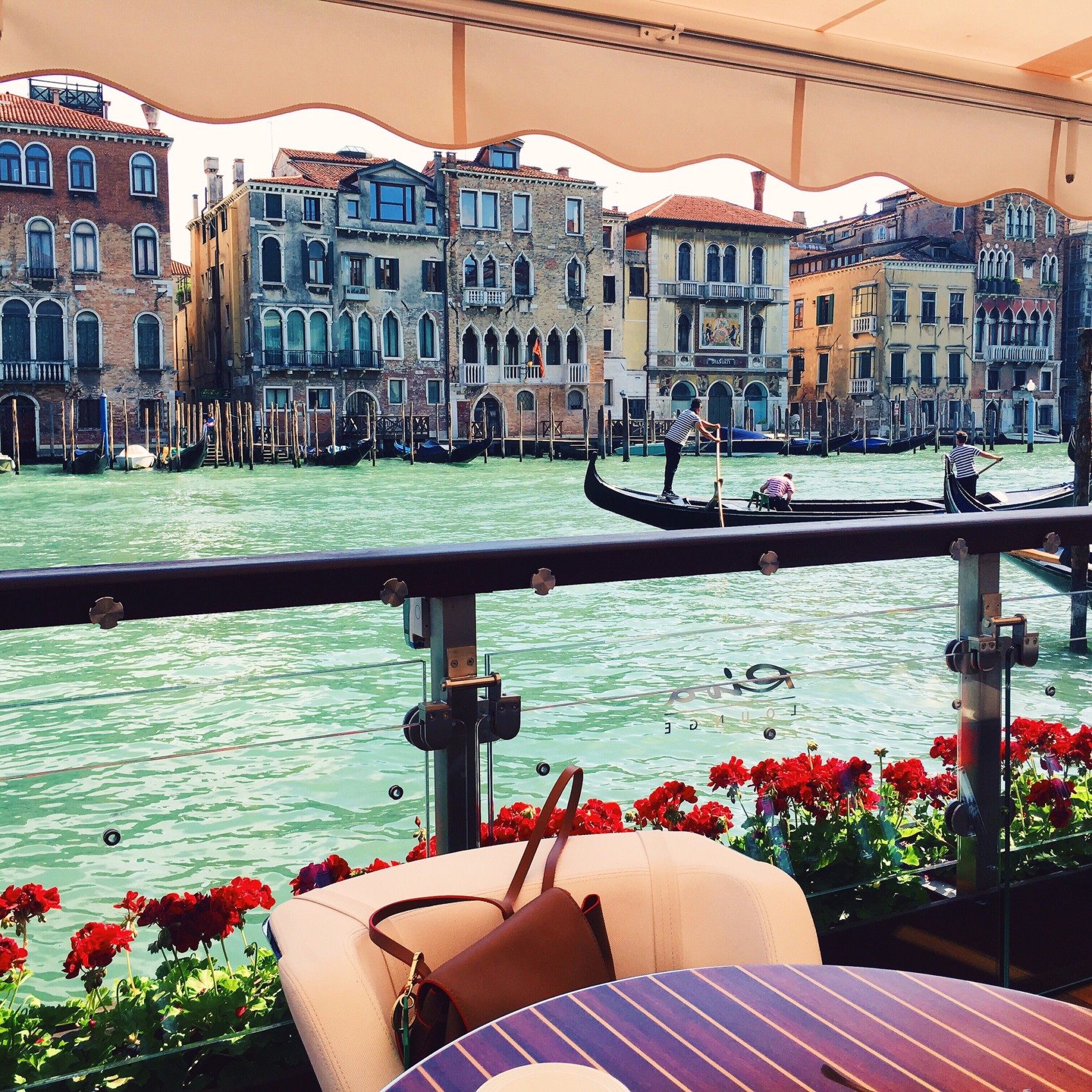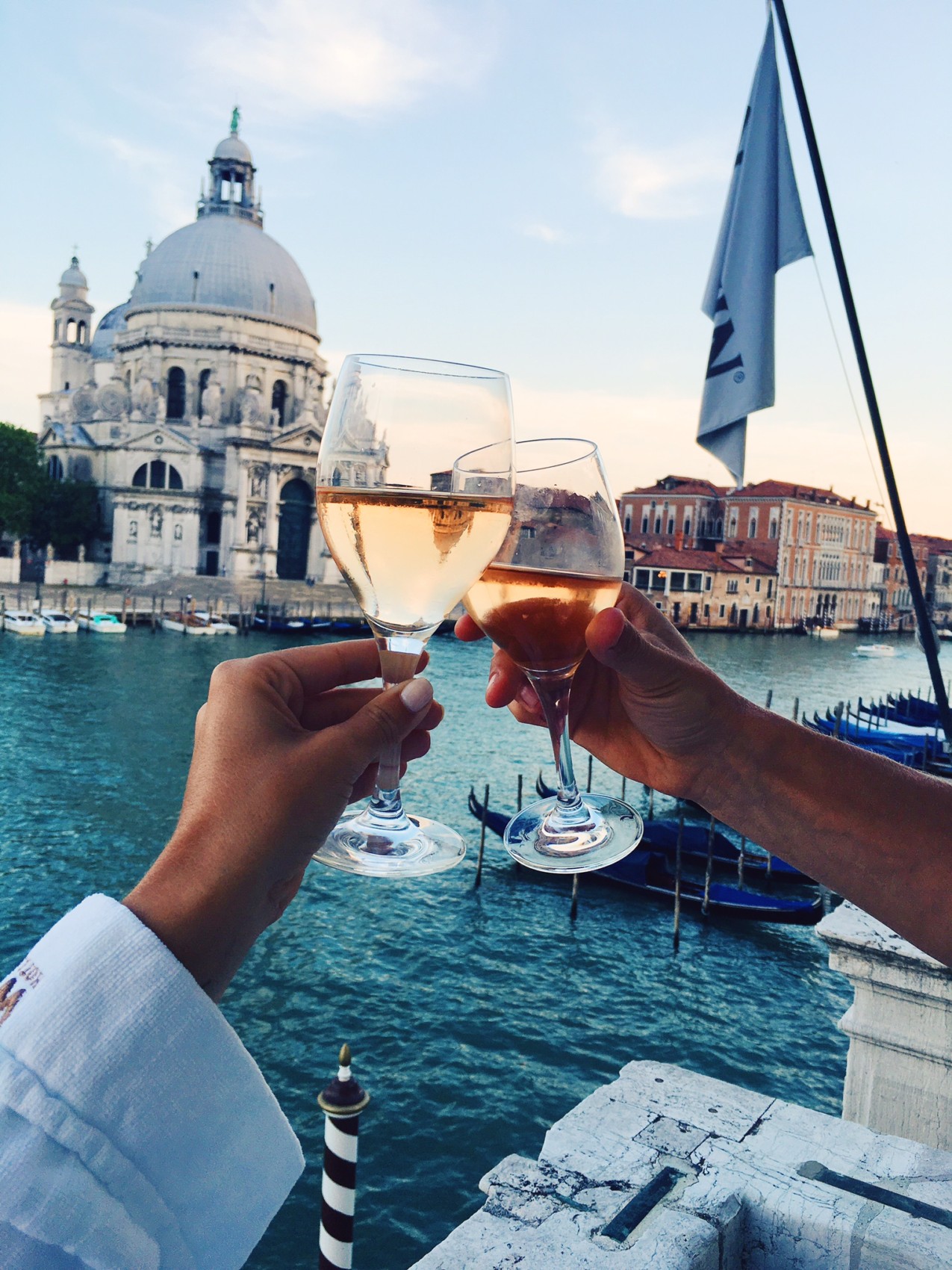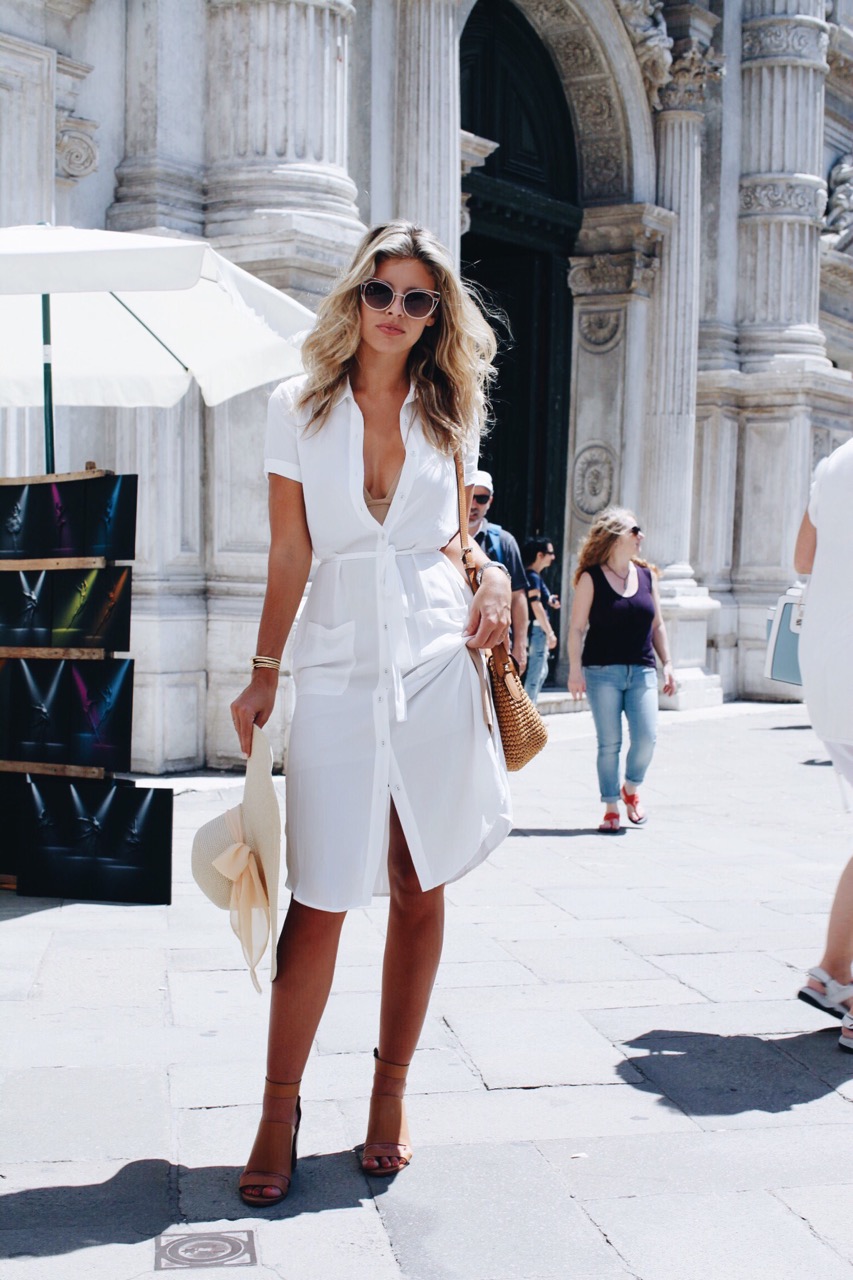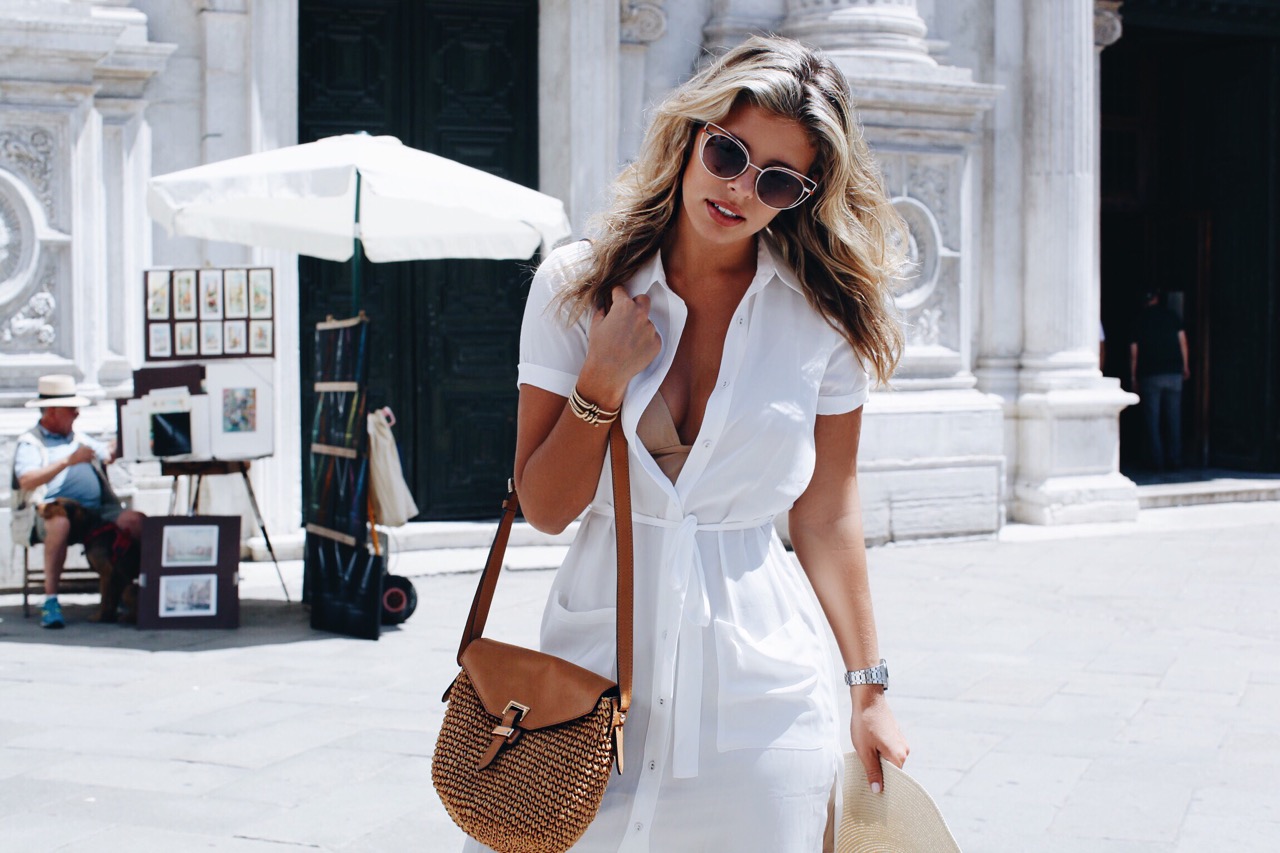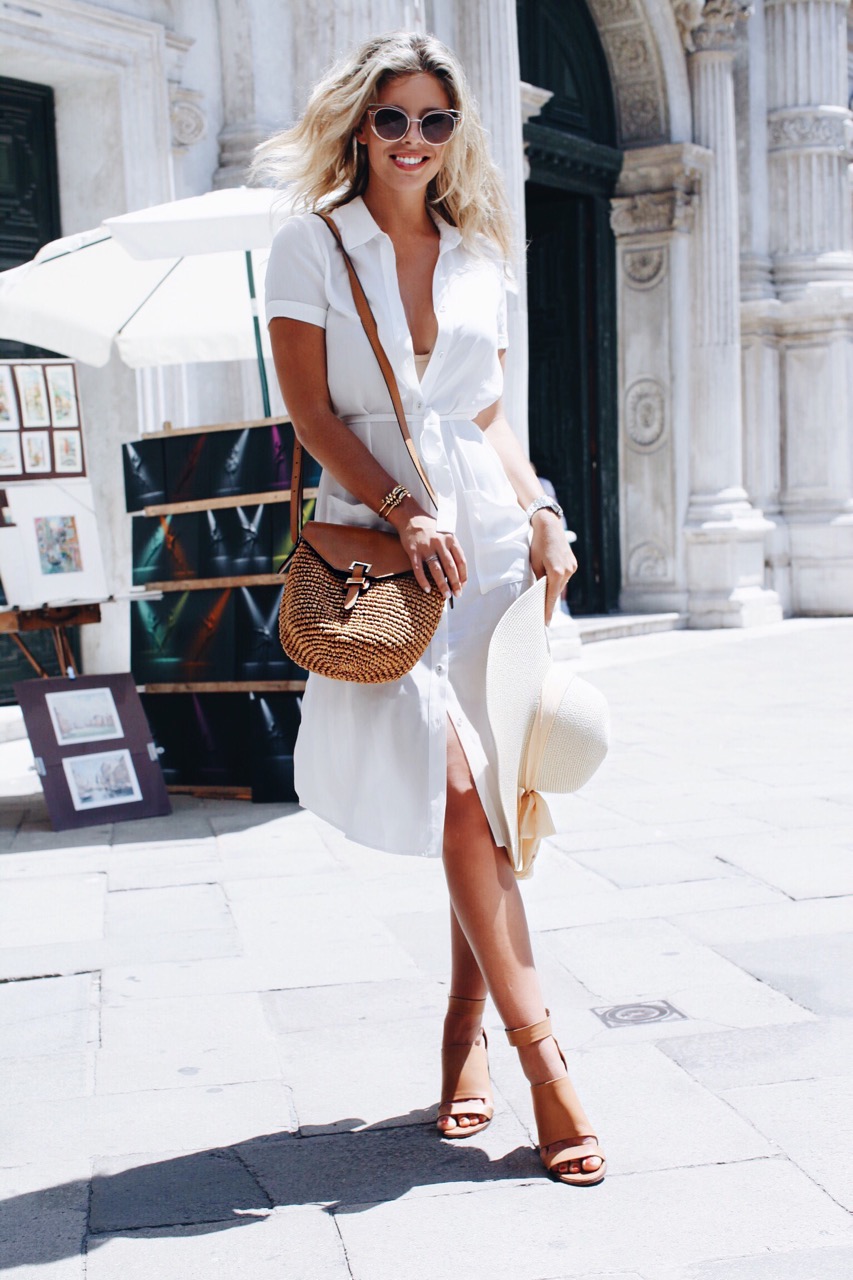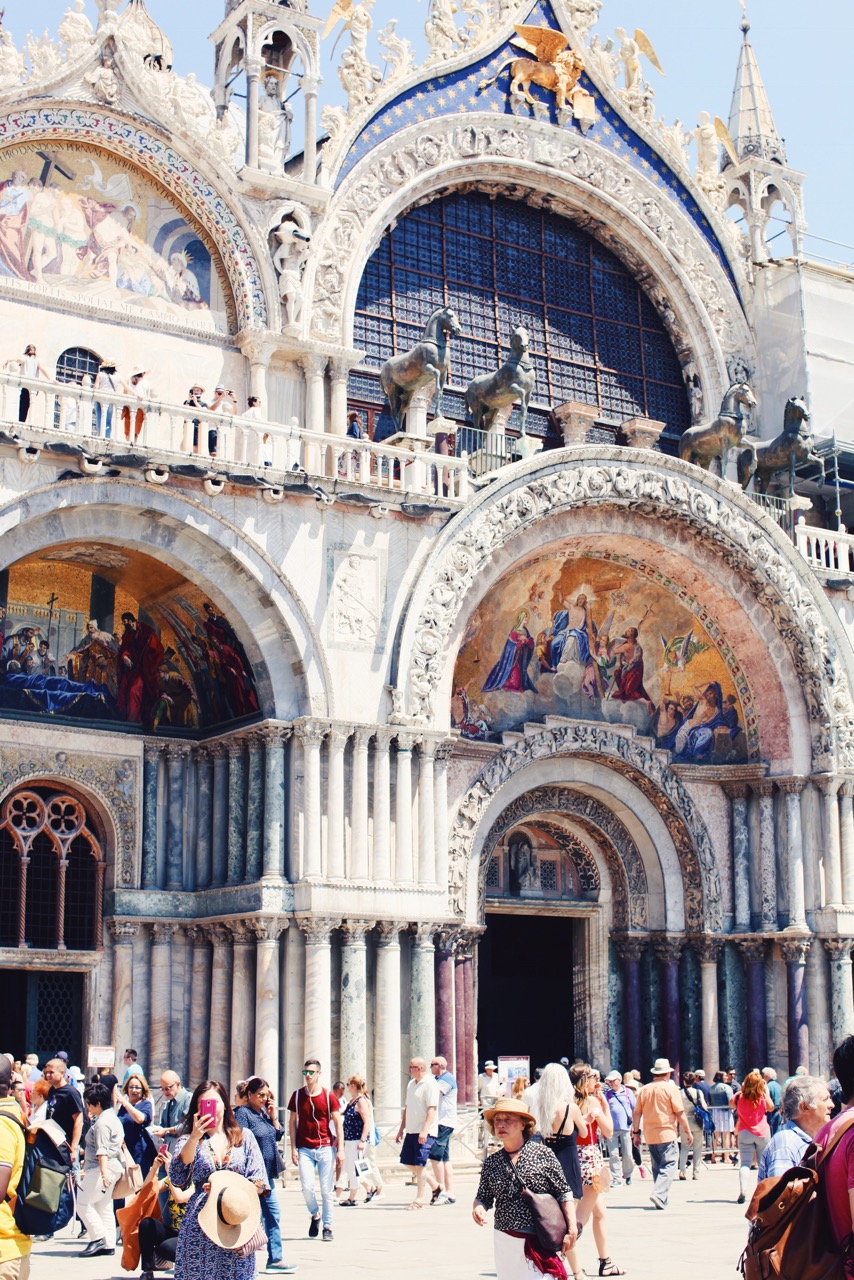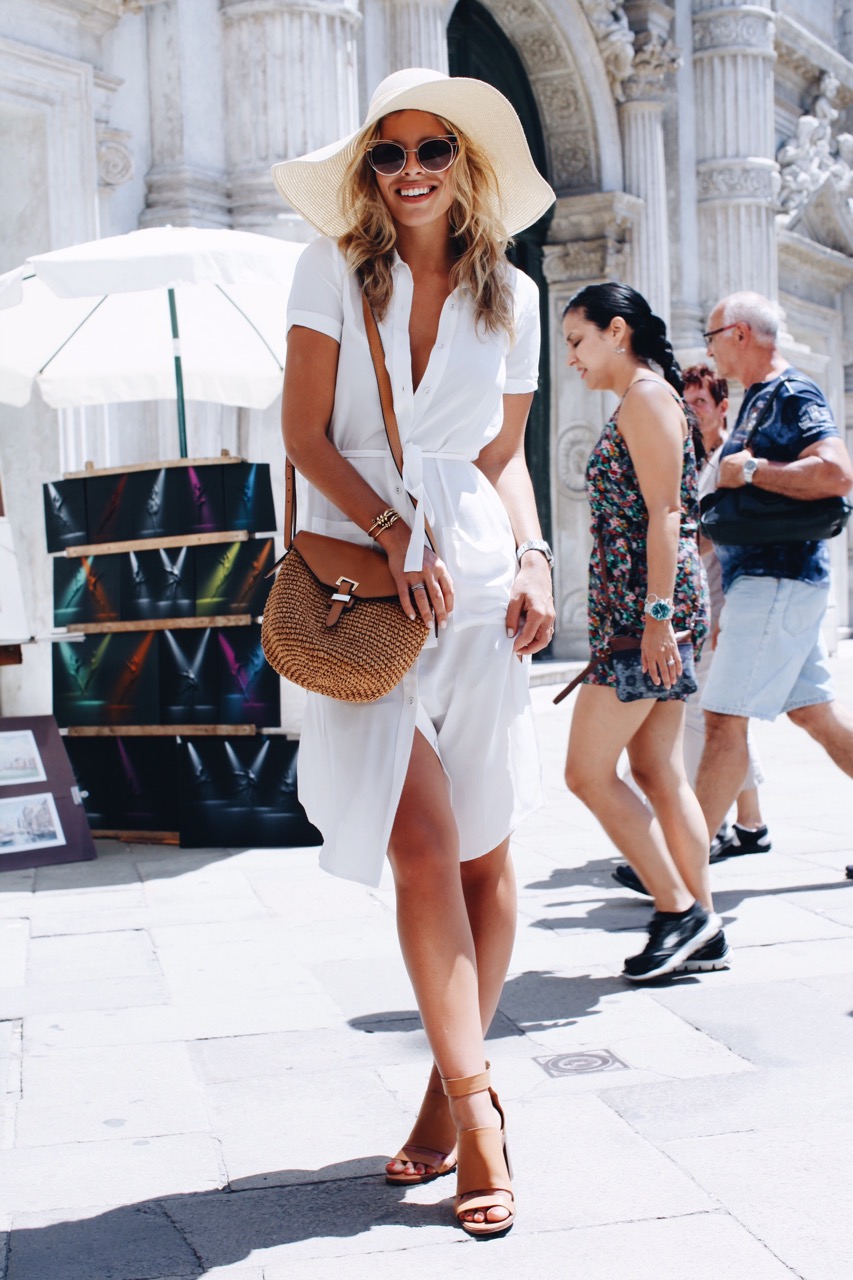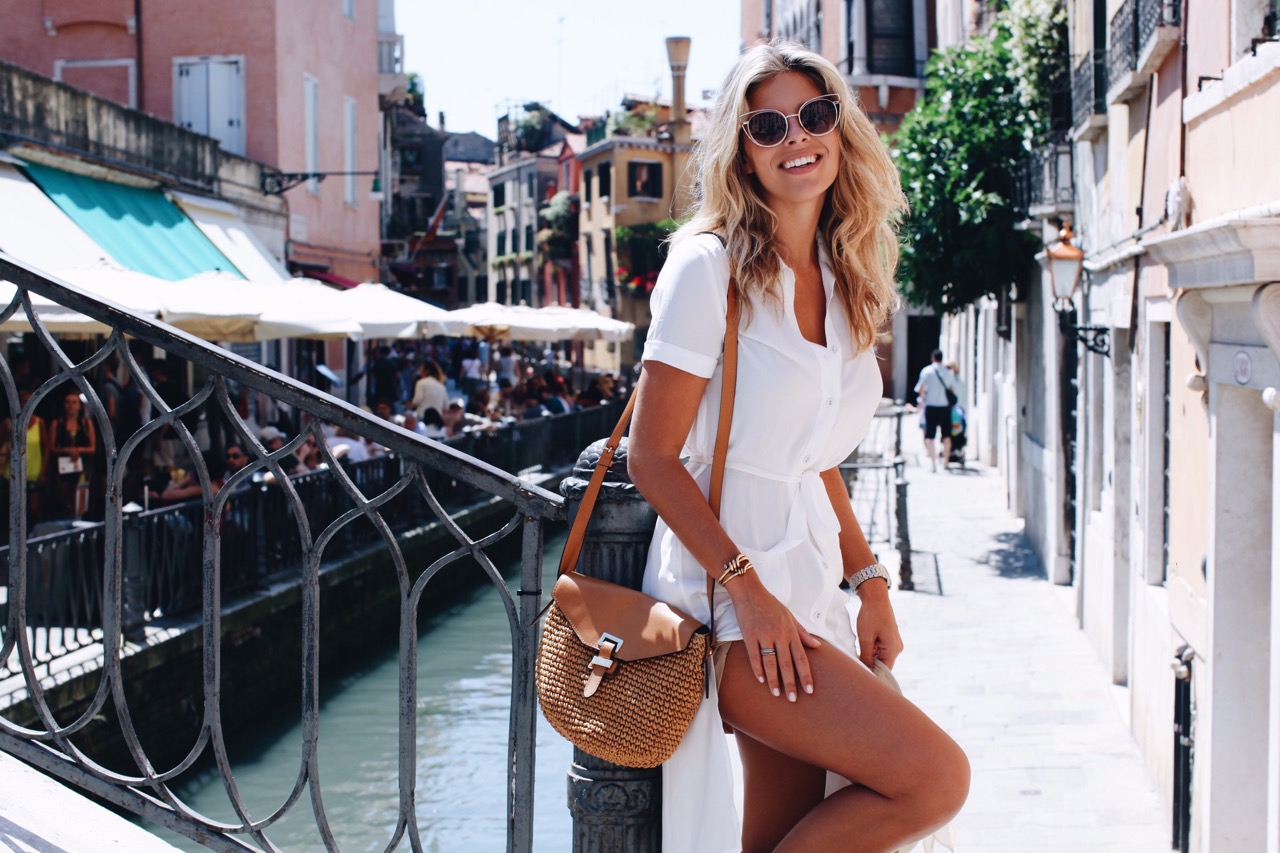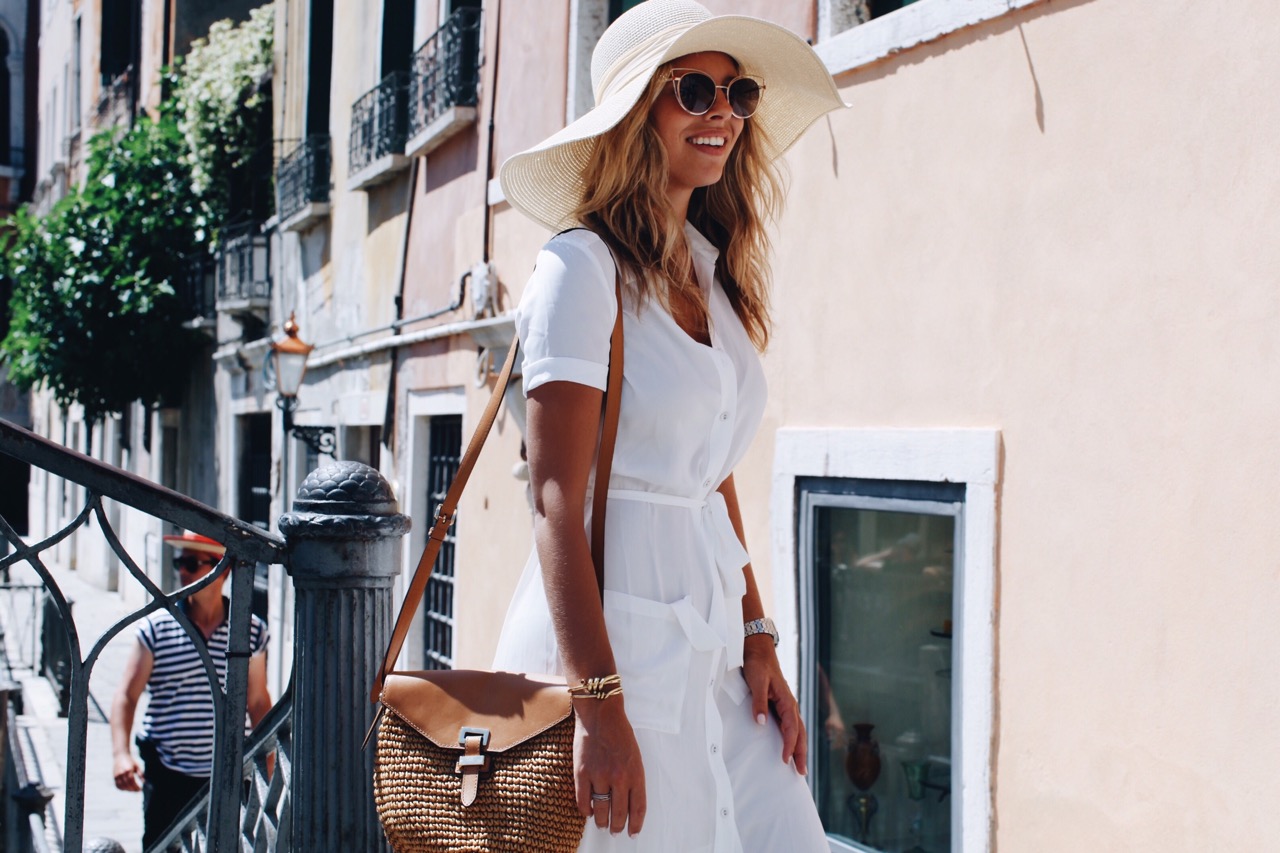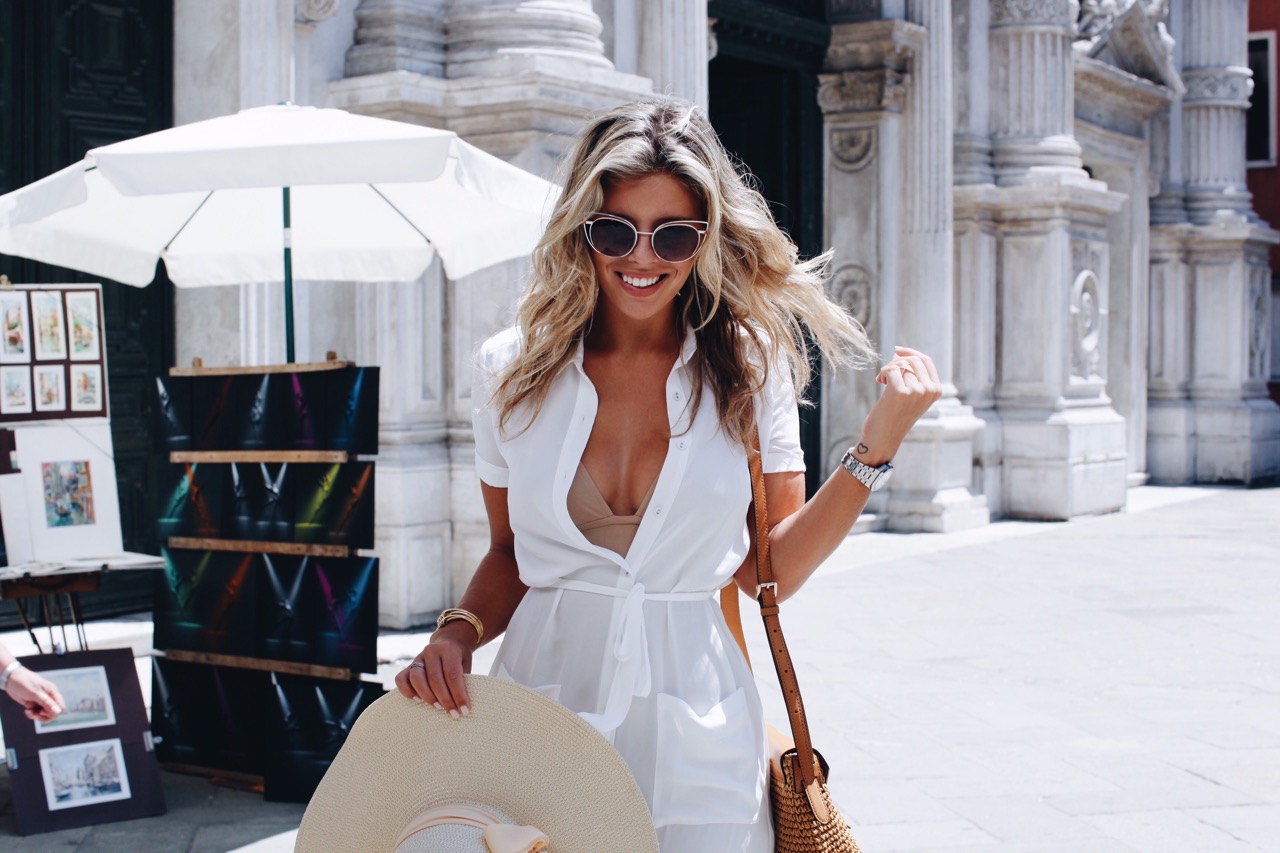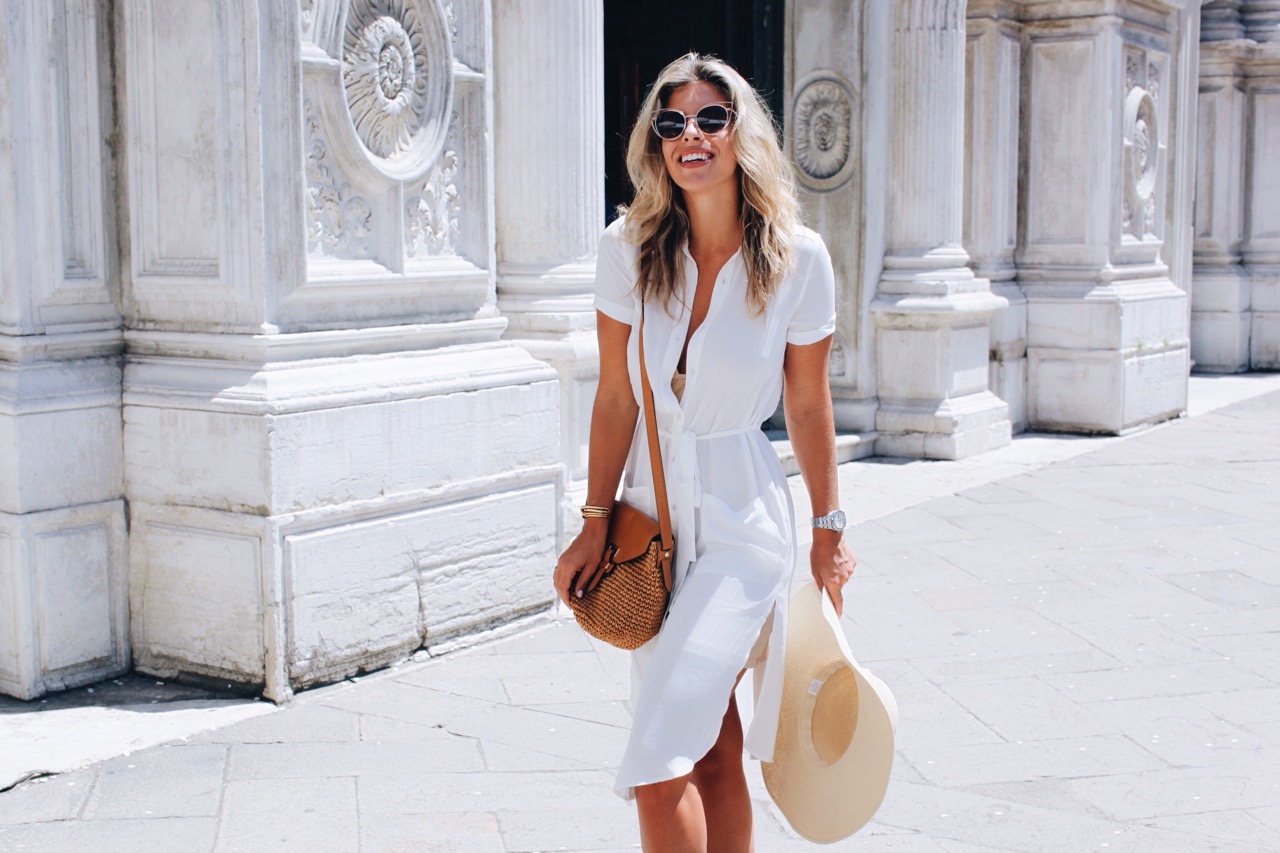 Outfit details
Bikini by Monday Swimwear // Outfit on boat Dress by Faithfull the Brand, Sunglasses by Fendi, Bag by Michael Kors, Jewelry by Monica Vinader, Shoes by Zimmermann, Watch by Audemars Piguet// Outfit on stairs Pants by Theory, Shirt by Theory, Vintage Hat , Backpack by Carolina Herrera, Shoes by Zimmermann // Outfit in Venice Shirt by Kookai, Pants by Rag and Bone, Shoes by Zimmermann, Backpack by Carolina Herrera, Sunglasses by Fendi // Outfit outside church Dress from Revolve Clothing by Lacadamie, shoes from  by Zimmermann, Sunglasses by Fendi, Bag by Michael Kors //