Positano is like no where else. Arriving there, you are overcome by its beauty and magic. I was in such awe of the view, I barely wanted to blink. Winding slowly down the colorful, bougainvillea-lined streets to arrive at our hotel was seriously unforgettable.

 Our hotel, Casa Buonocore, doesn't look like much as you climb the stairs to the top. That's something you should get used to here in Positano, a town etched into the hills. But once you reach the entrance to this boutique hotel, its charm instantly takes over and you fall in love. Purely and simply.
Our room was one of the most magnificent there, its best part being the large private terrace that overlooks all of Positano.
As amazing as our hotel was, Positano definitely isn't the type of place that you want to hang out in your room all day. Strolling through the tiny cobbled streets, dining at the oceanside cafes and restaurants and swimming in the crystal clear Mediterranean Sea filled the days of my (much too short) stay in Positano.
As busy as it is, its surprisingly easy to find small sanctuaries all around this city. I think I will definitely be visiting again next year and will be counting down the days from…….now!
Outfit details// Activewear by Monday Active // Ivory bikini by Monday Swimwear, Sunglasses by Vintage Frames // Red dress from Privacy Please, shoes from Alexander Wang , Bag from Italy, Sunglasses from Oliver Peoples // Swimwear from Monday Swimwear, Necklace from Carbon and Hyde, Bracelet from Celine // Black one piece by Monday Swimwear // Pants and Jacket by House of Harlow 1960, White top by Bardot, Bag by Revolve //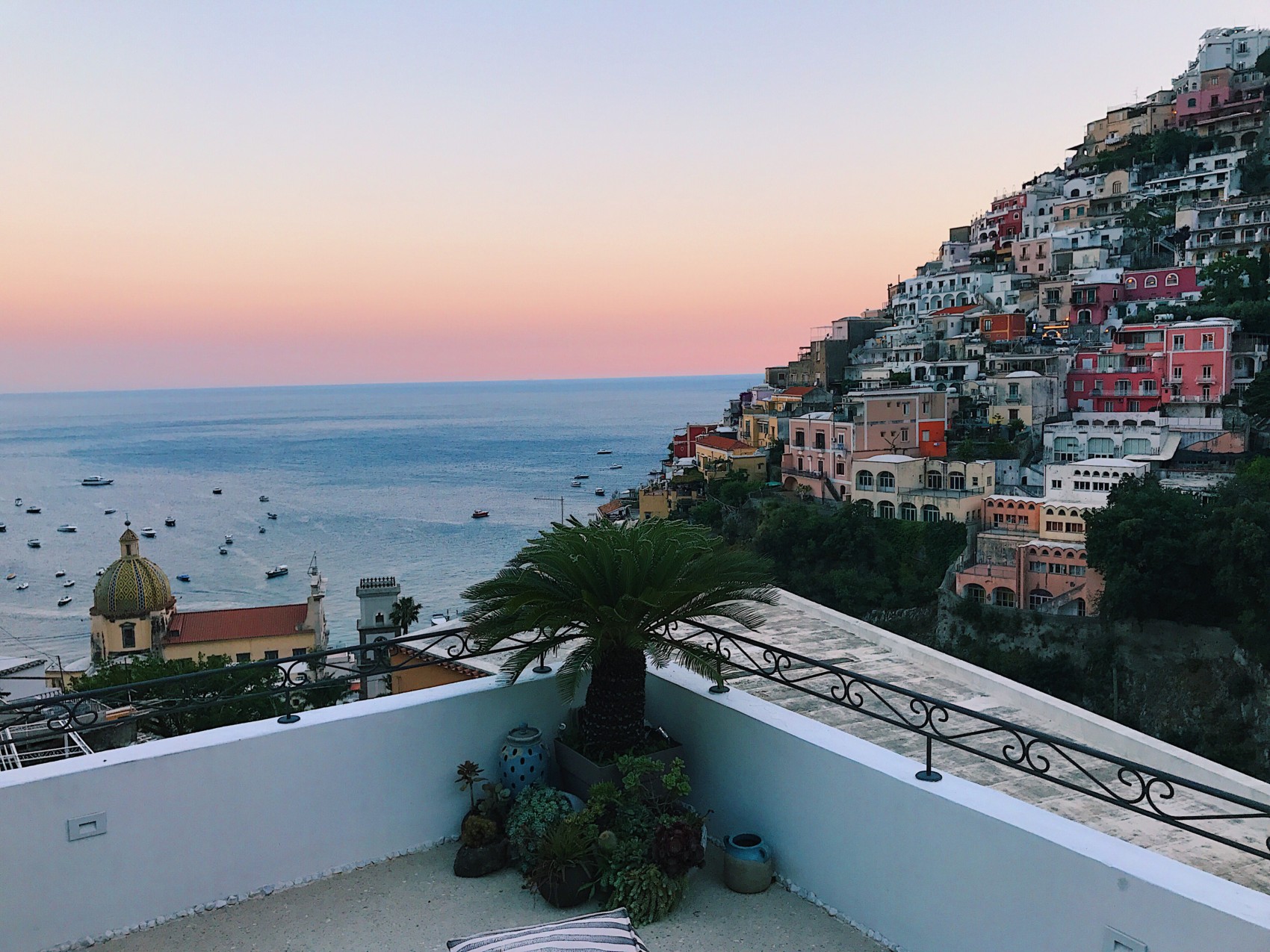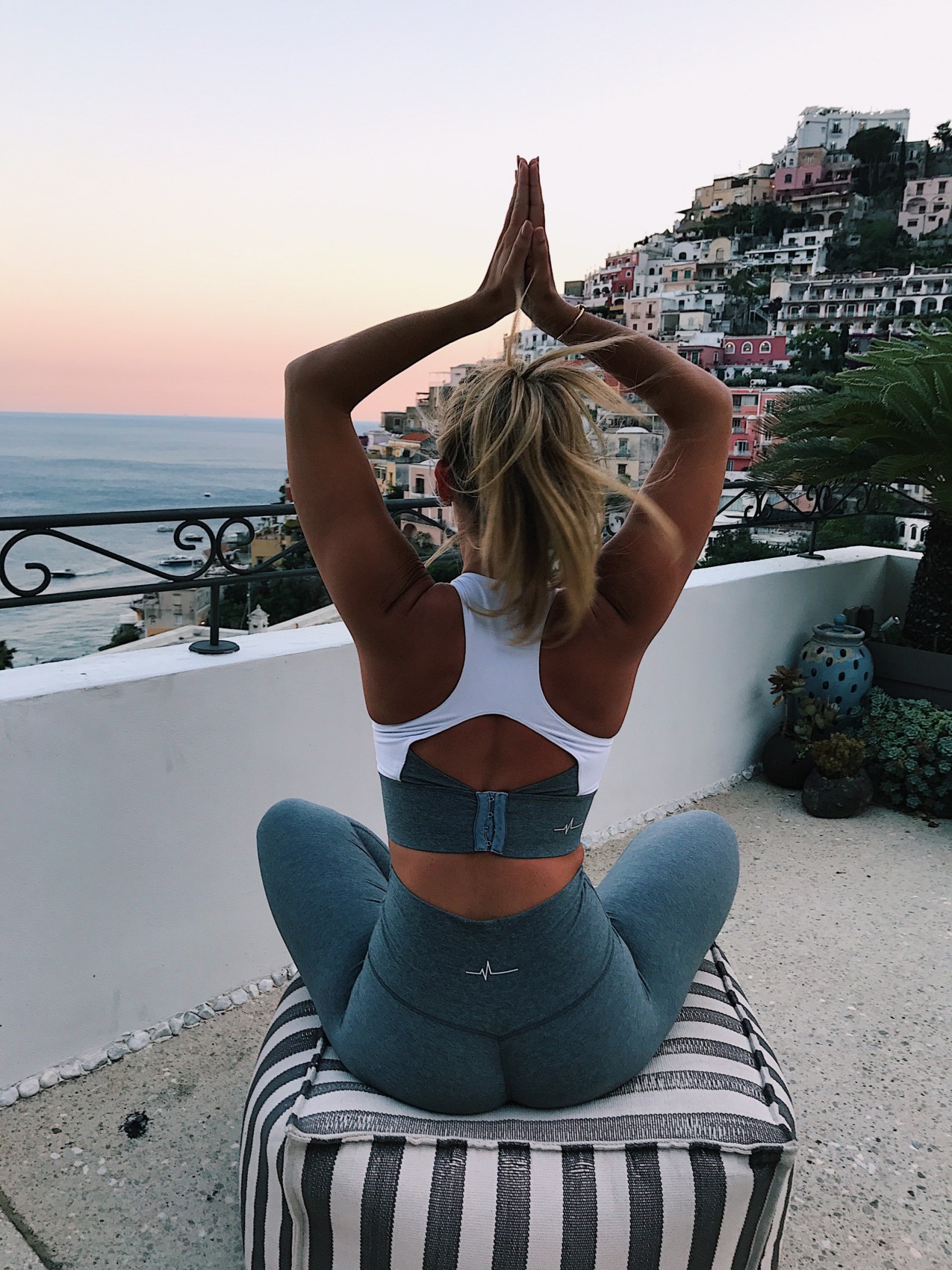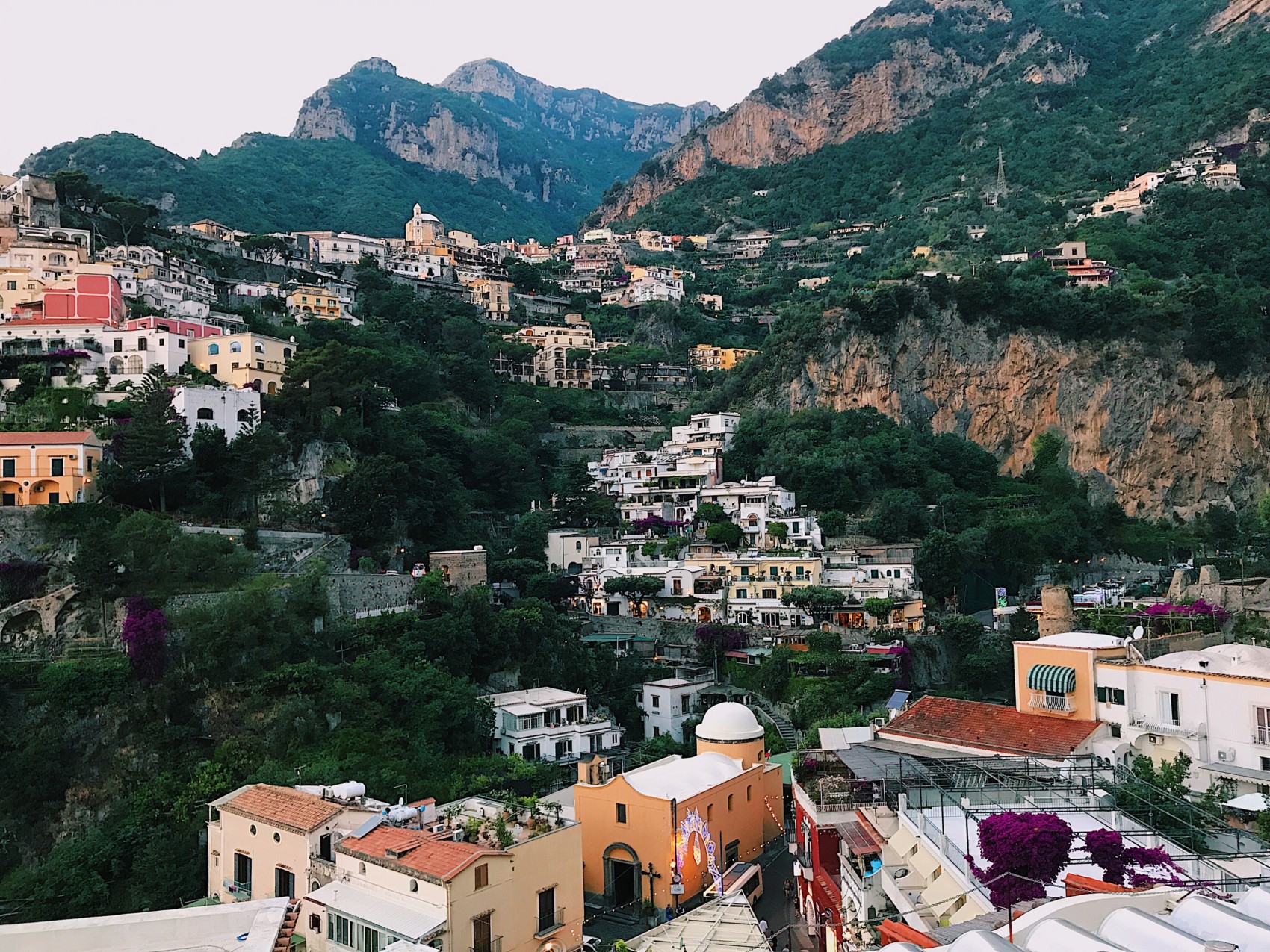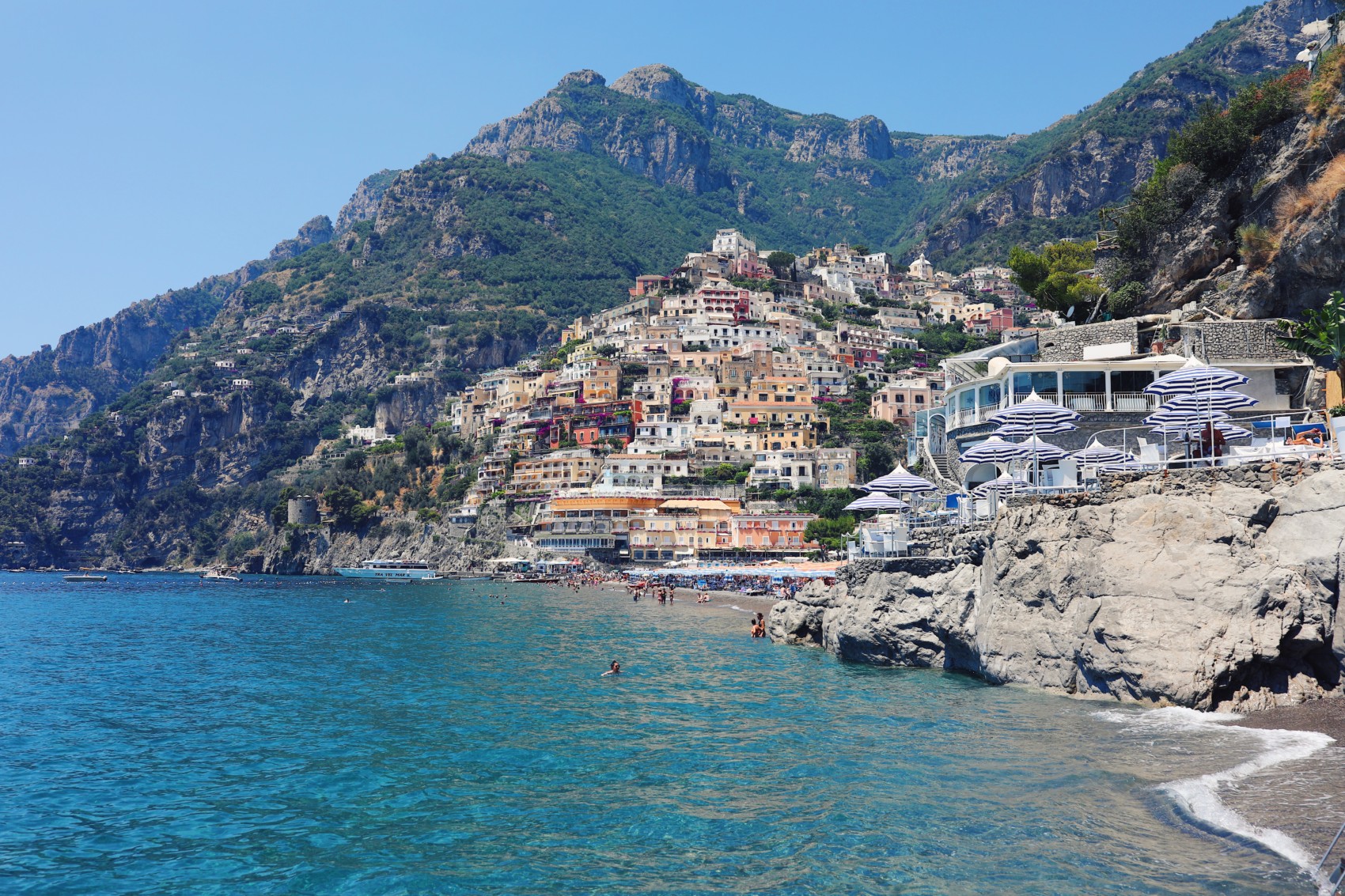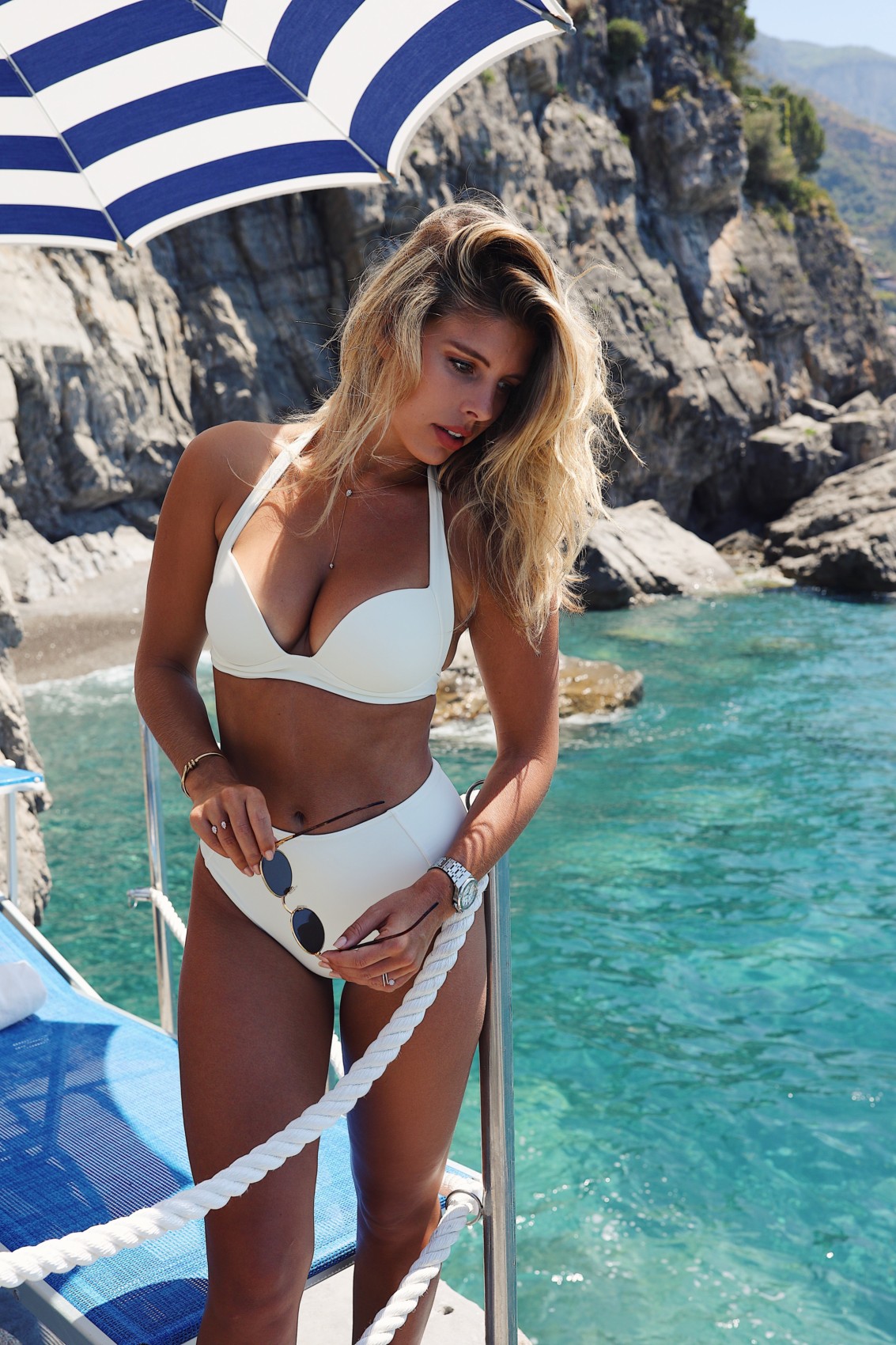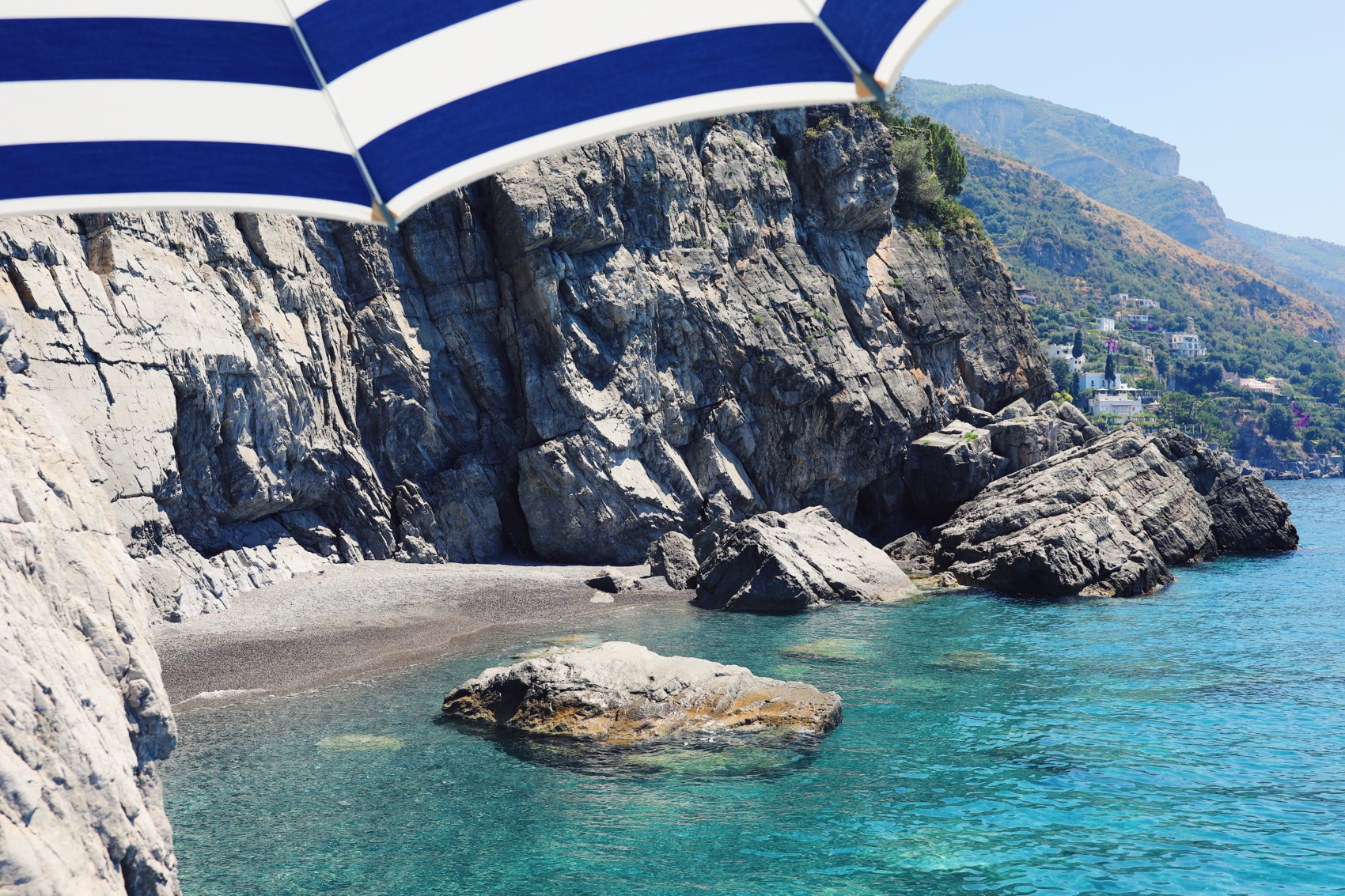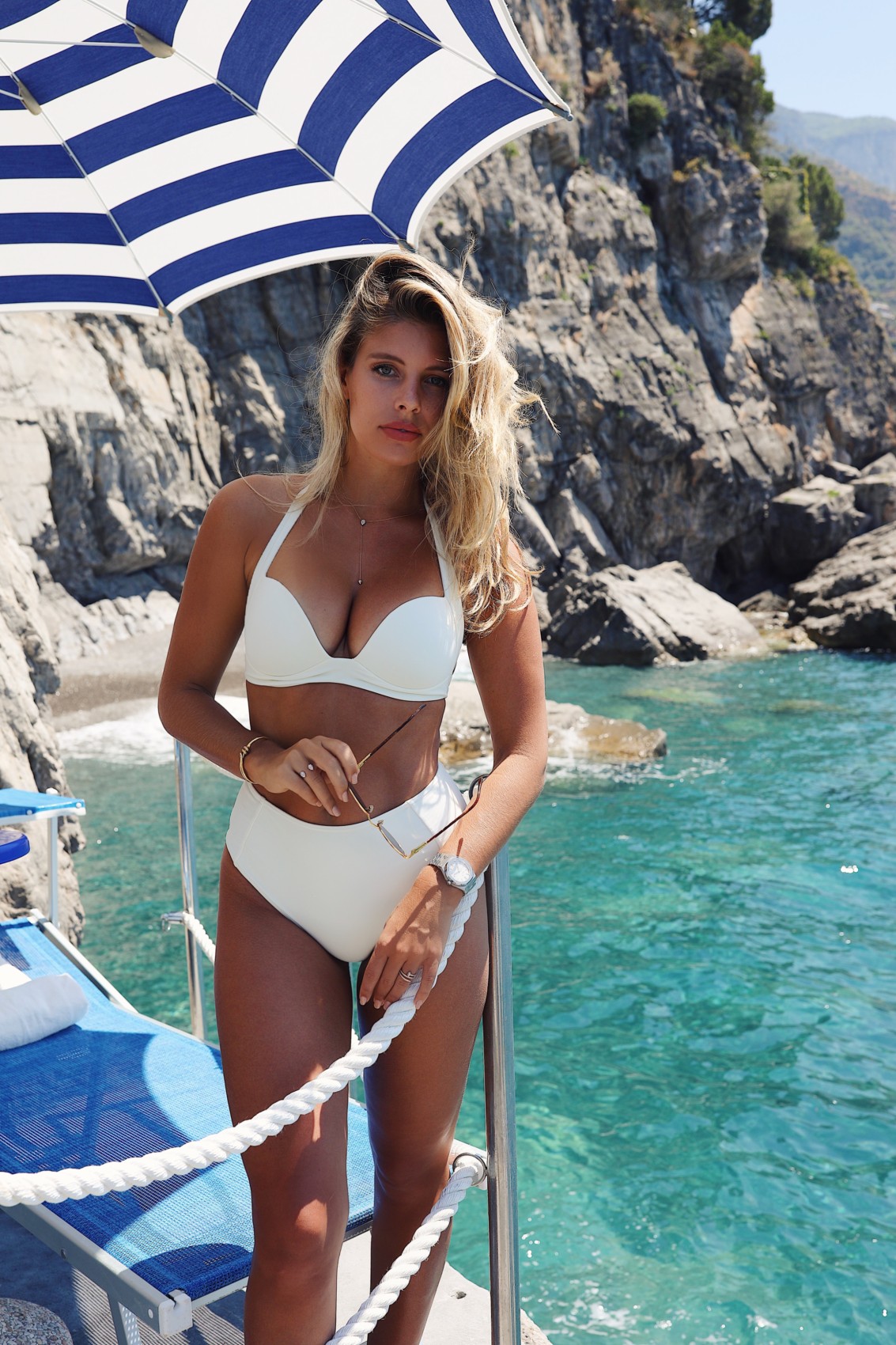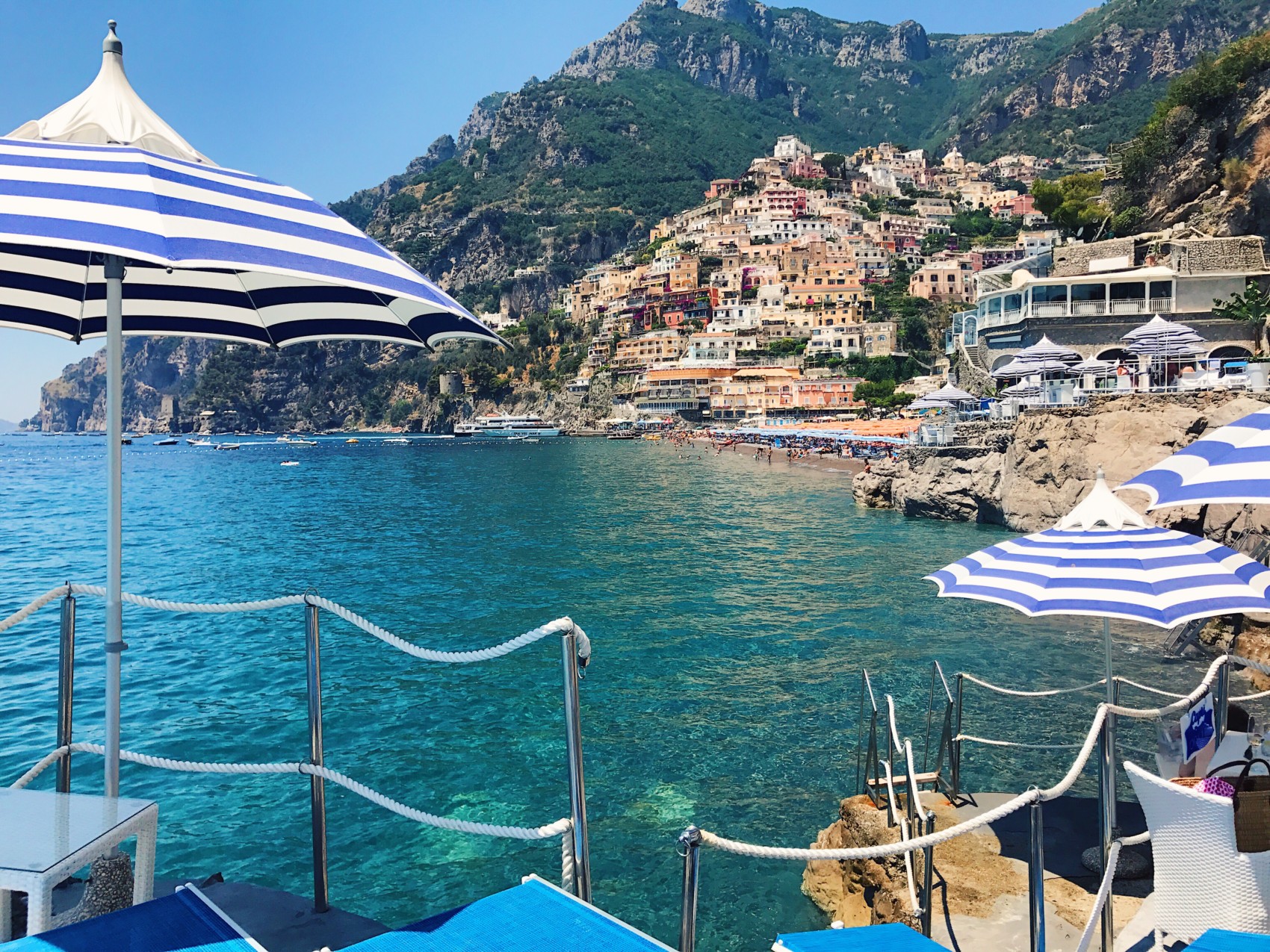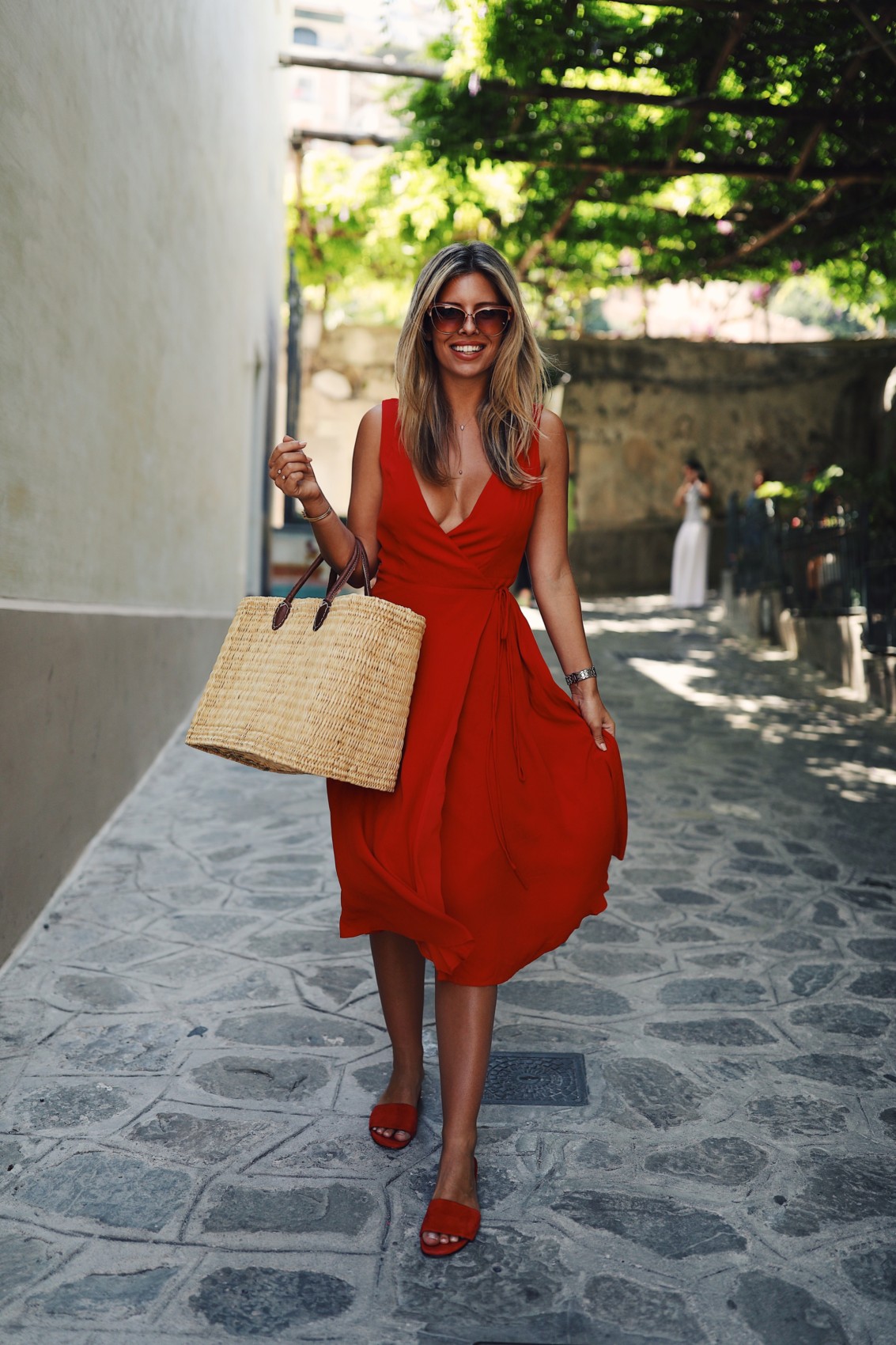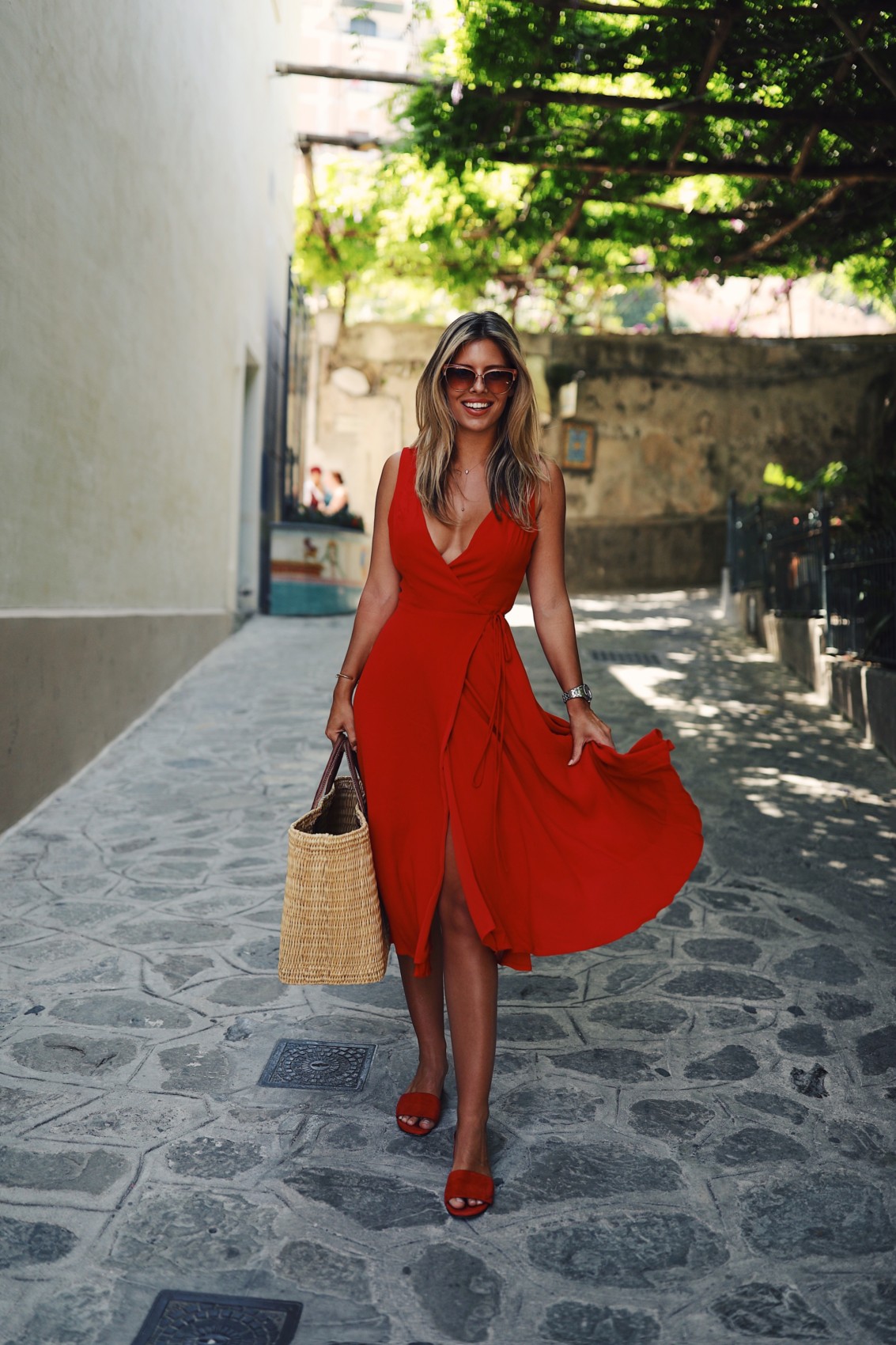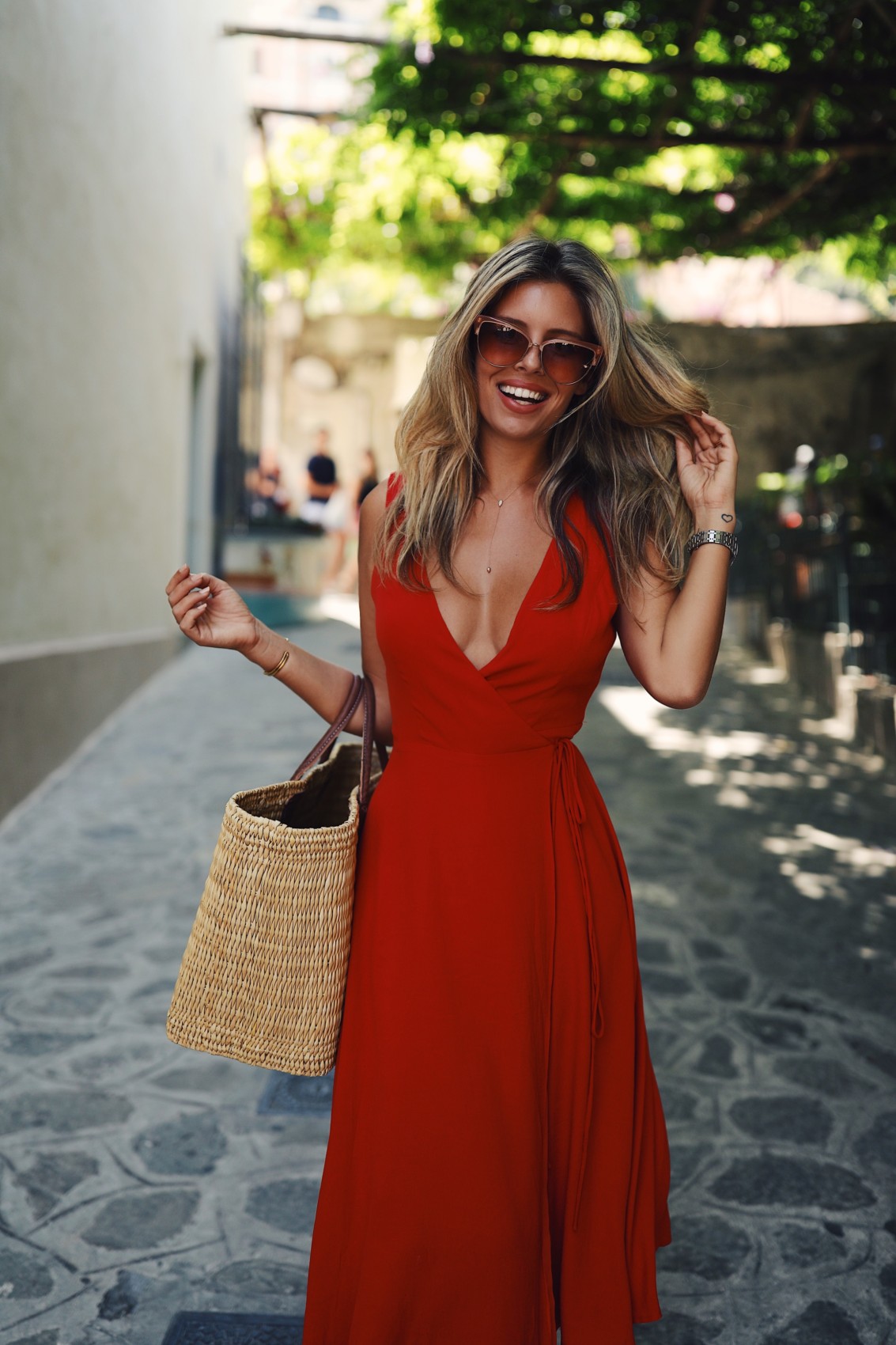 My favorite St Tropez tanning products that make me look like I have been bathing in the sun of Positano. I have mostly been using the Gradual Tan Everyday Tinter Moisturizer on this trip.