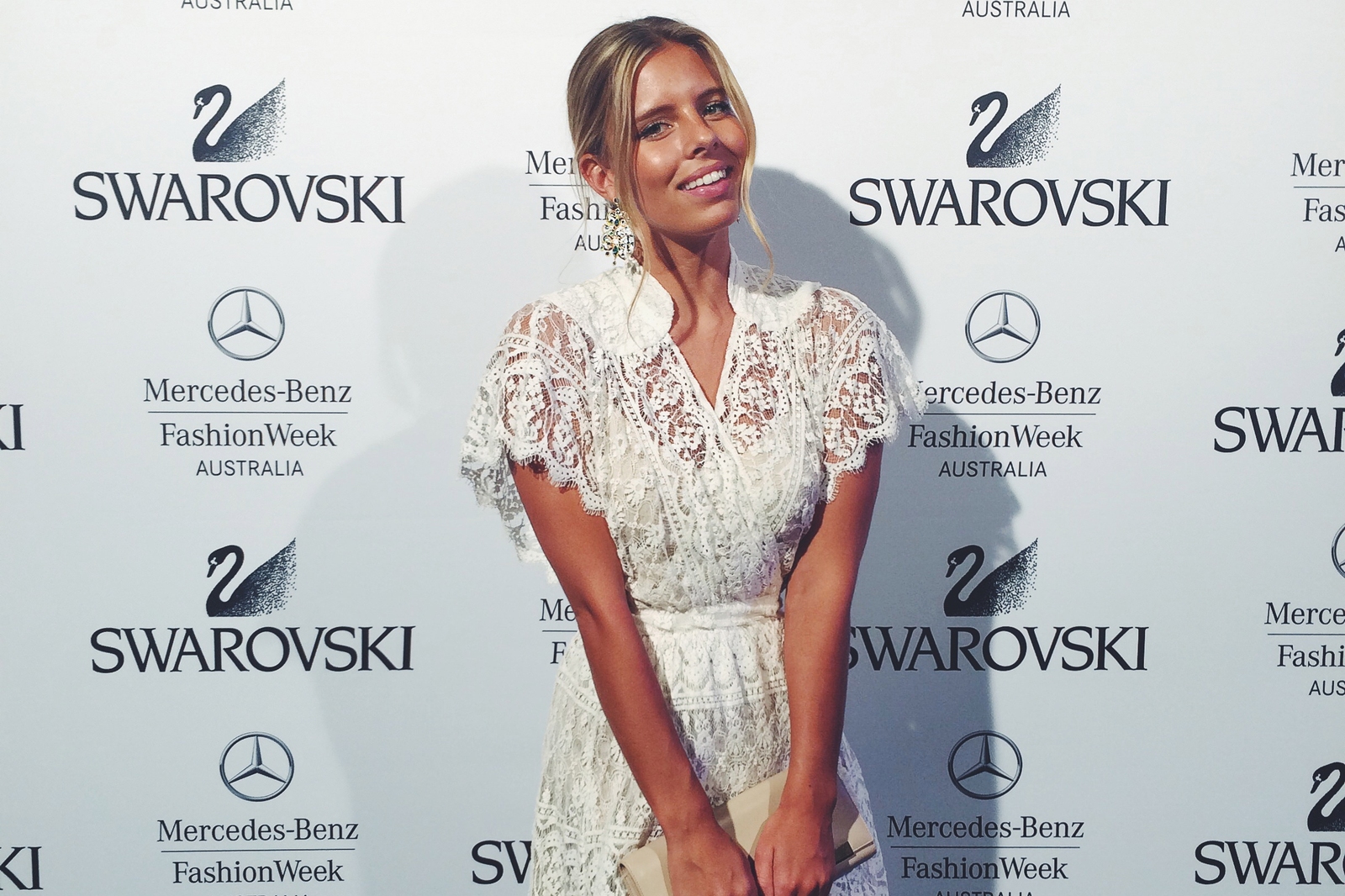 This week I was so happy to be home in Sydney to not only attend but host Mercedes- Benz Fashion Week Australia! As you all know I am a huge fan of Australia designers, I think they are extremely talented and I am so glad to see that the rest of the world is starting to take notice.  It was a long week of 12 hour days, running around in heels and having 3 hair/ make up and outfit changes a day but it was all worth it to see the awe-inspiring shows.
As I was a live stream presenter along with the gorgeous Nicole Warne and very chic Margaret Zhang, I attended almost every show. While some of my favorites were Aurelio Costarella, Strateus Carlucci, Bec and Bridge, We are Handsome, Cameo, Swarovski and Alice McCall, I can definitely confirm that my three favorite shows were Michael Lo Sordo, Maticevski and Aje.
Michael Lo Sordo presented a very fresh and clean show with gorgeous spring pastels. The garments were draped in a structured manner on the models to flow down the runway ever so effortlessly. Lo Sordo's pieces were feminine and chic, yet casual and wearable; I saw myself wearing every single piece that came down the runway.
Toni Maticevski left me in amazement, the feeling in "The Theatre" was indescribable and like no other show. The combination of the music, lighting and styling created a really special atmosphere that the garments added to further as they came down the runway. My eyes were glued to each piece that drifted past, taking in every intricate detail of the collection. Maticevski successfully combined modern evening wear gowns with sportier and more casual pieces to create the perfect fusion of the two, it wasn't hard to imagine each piece being a part of my wardrobe. I think Maticevski's show was absolutely the best of the week and as I interviewed others, this seemed to be the general consensus.
Aje was one of the last shows I attended and undoubtably one of the best. I absolutely adore the designers, Edwina and Adrian themselves, as well as their designs but it was their immaculate attention to detail and originality which had me impressed this week. Aje created an installation space rather than a traditional runway show and everything about it had me saying "wow". A safari themed collection called for a intricately detail luxury safari tent with models sprawled throughout, lounging on beds and peering through binoculars. You will see from the photos below why their display would have impressed anyone.
Fashion makes you dream and I felt so lucky to be a part of what the designers worked so hard to create but this week has been a huge learning experience for me with IMG Australia giving me the opportunity to host the event. This was my first time hosting a live stream and I had a blast doing it. Thank you to everyone who helped me along the way and made MBFWA a fun and unforgettable one! Hope you all enjoy my photos from throughout the week!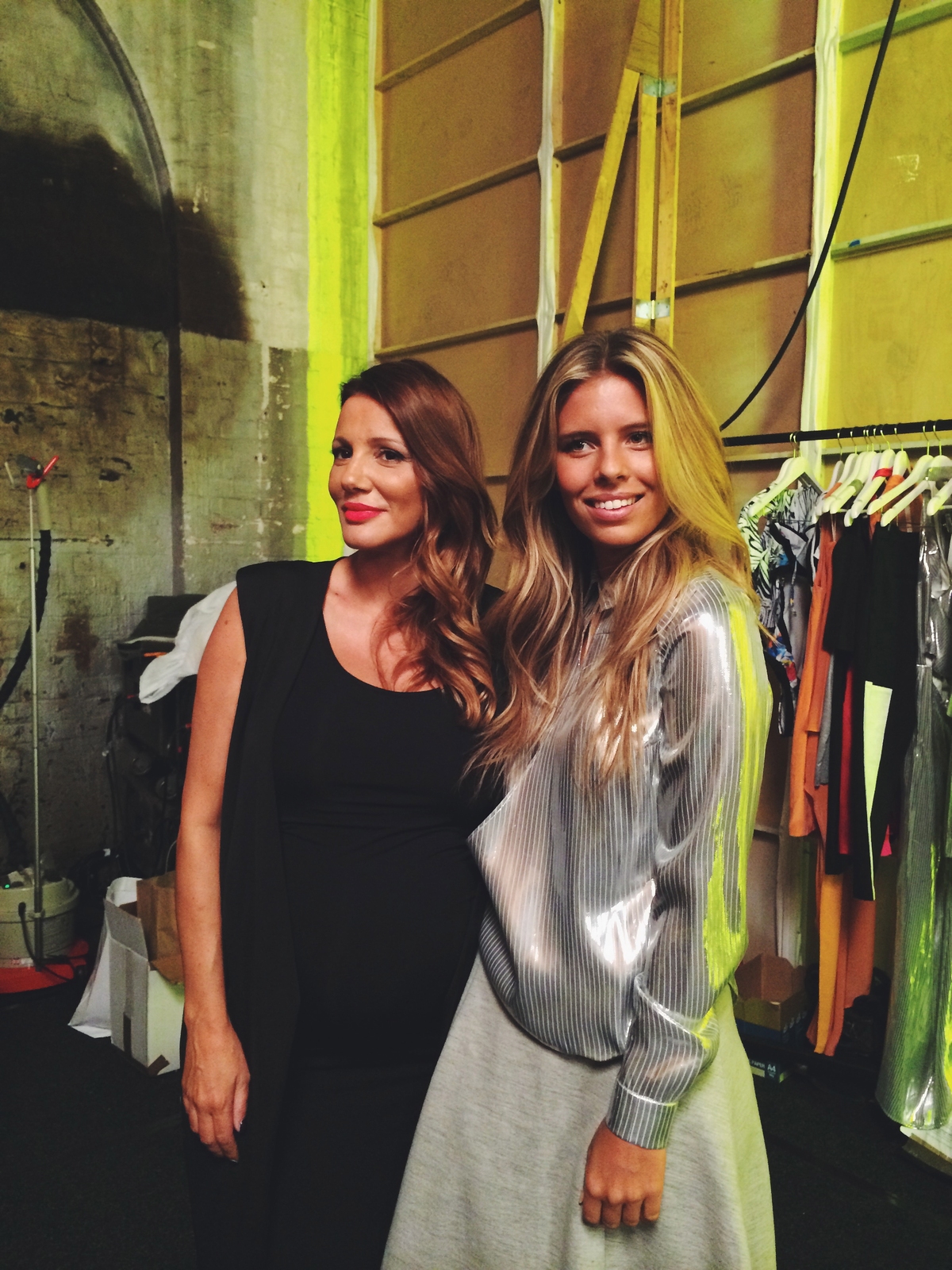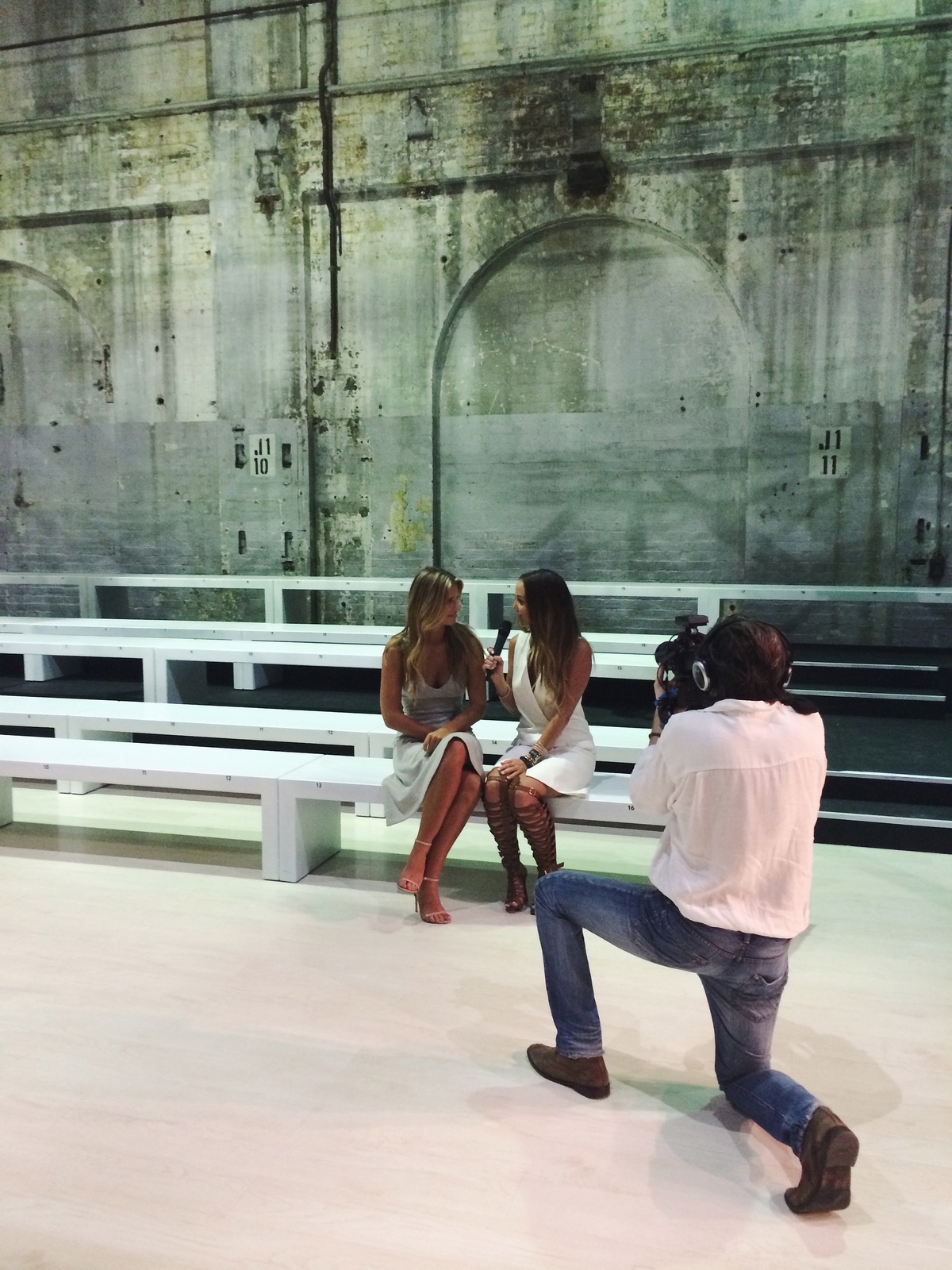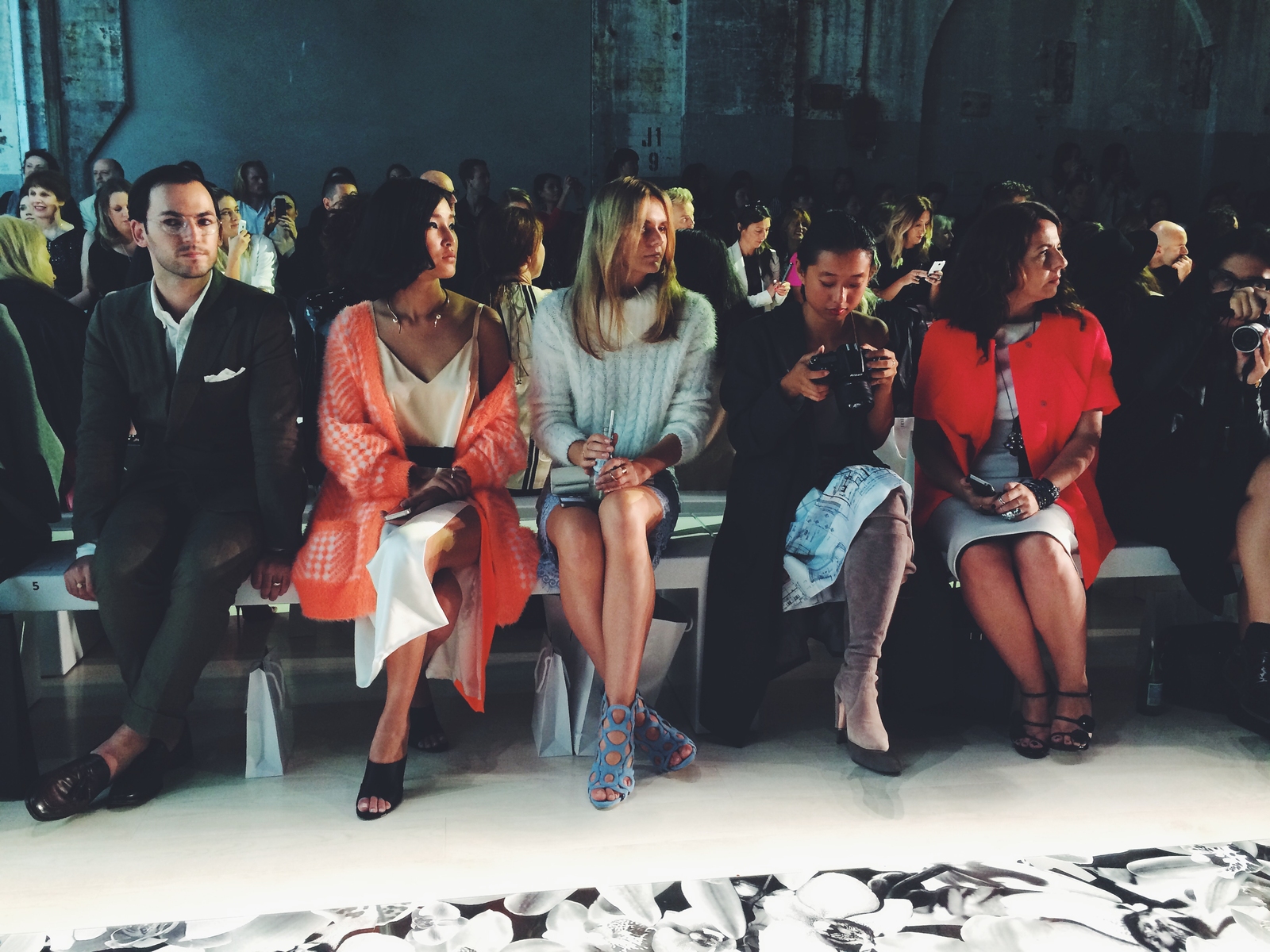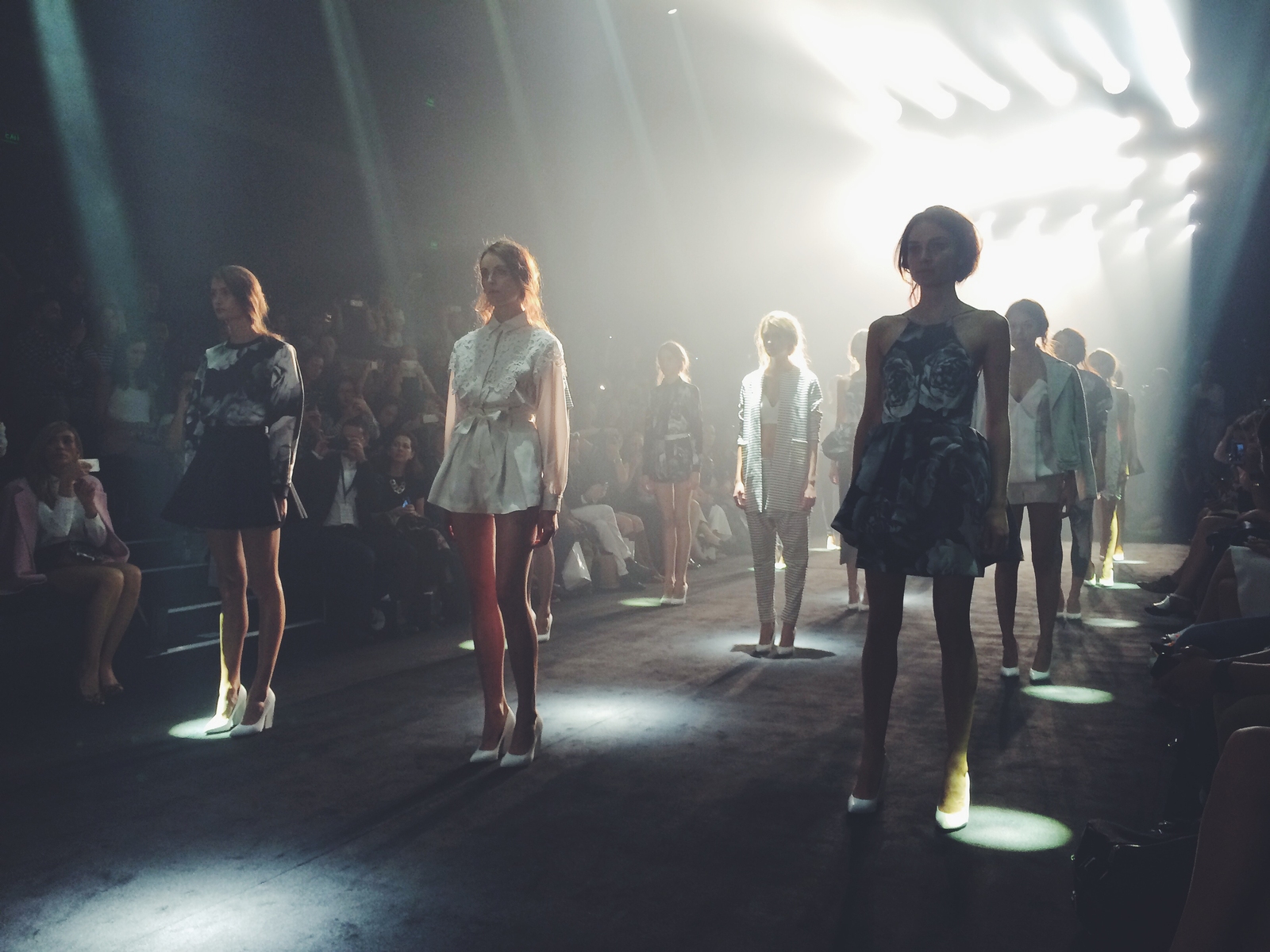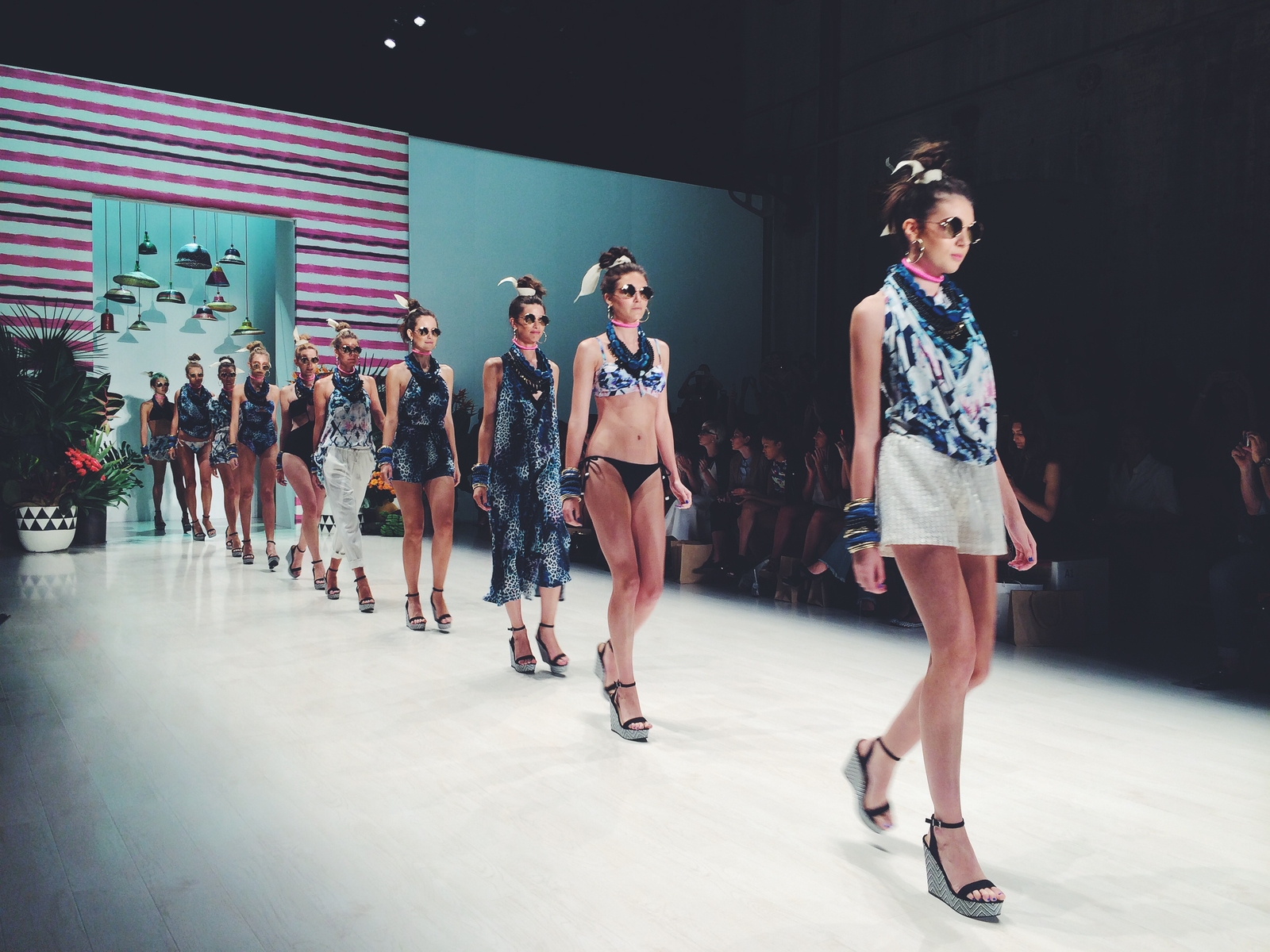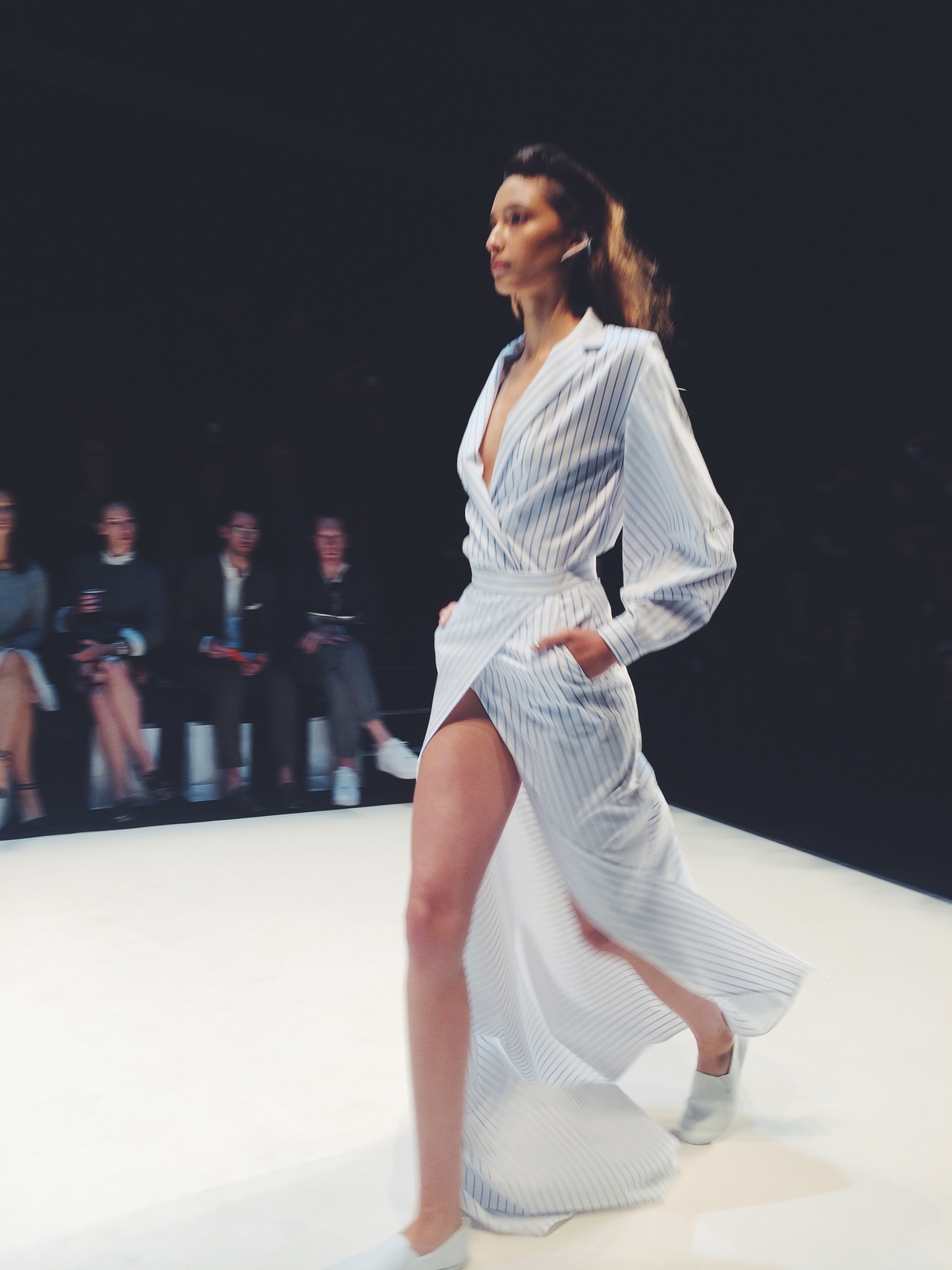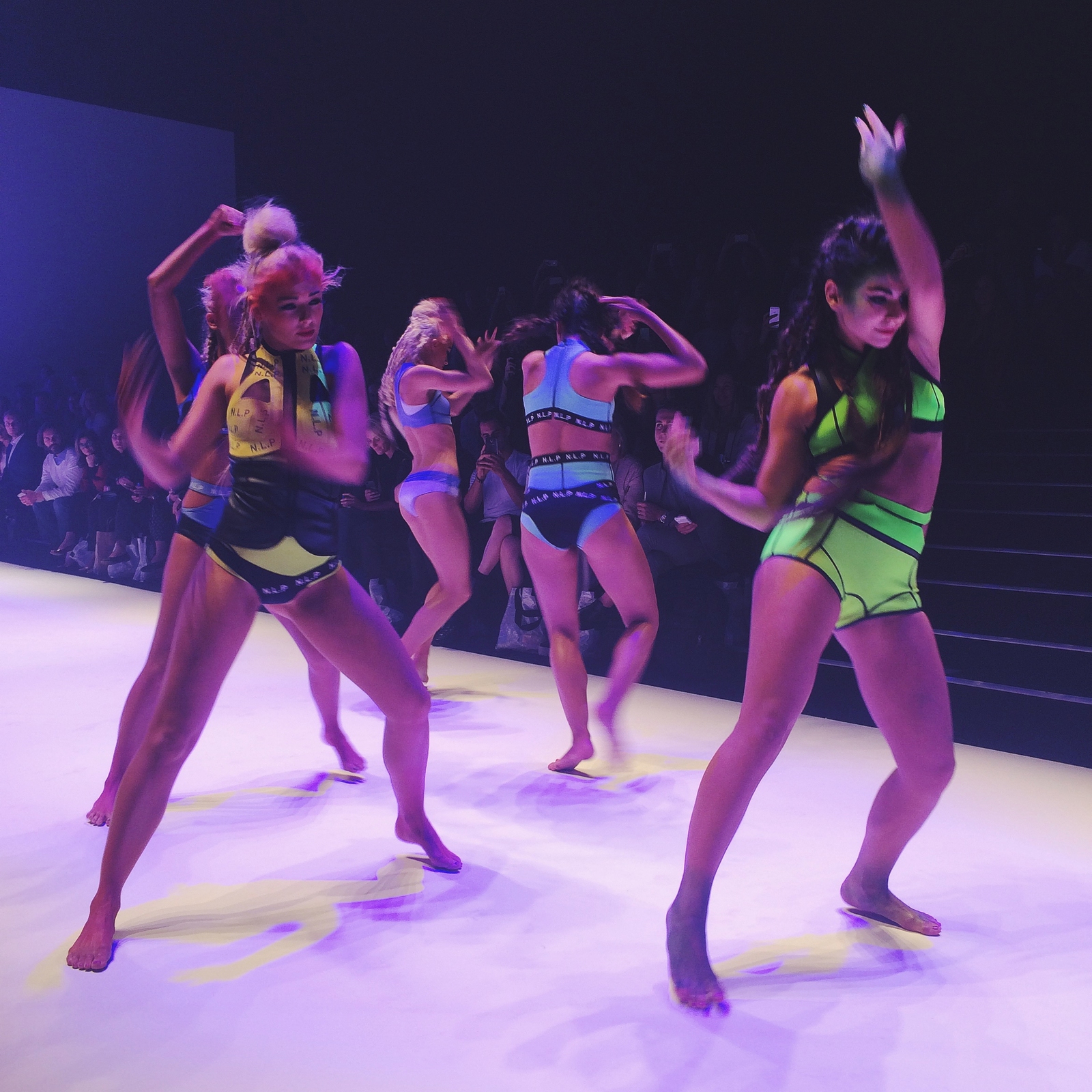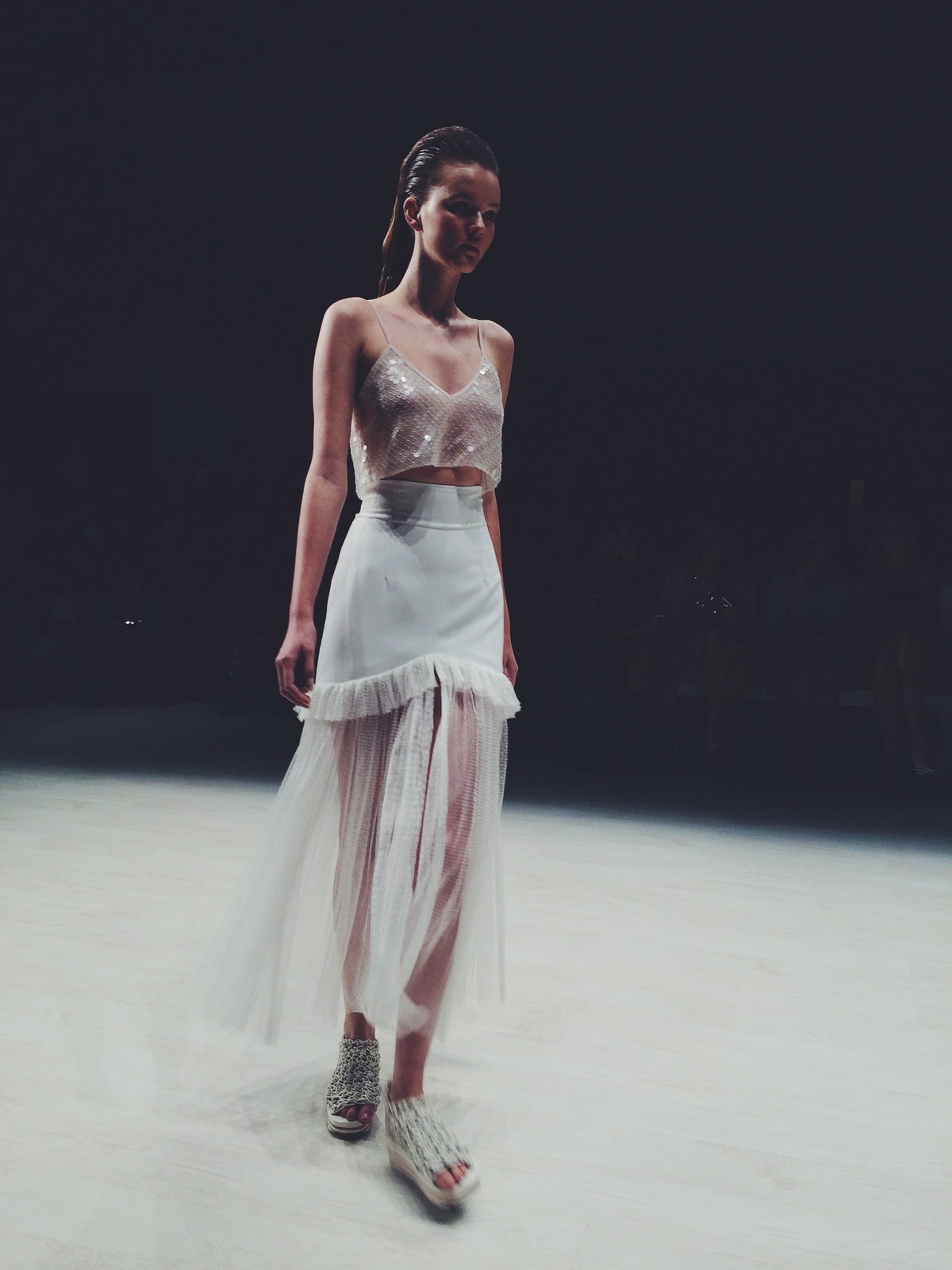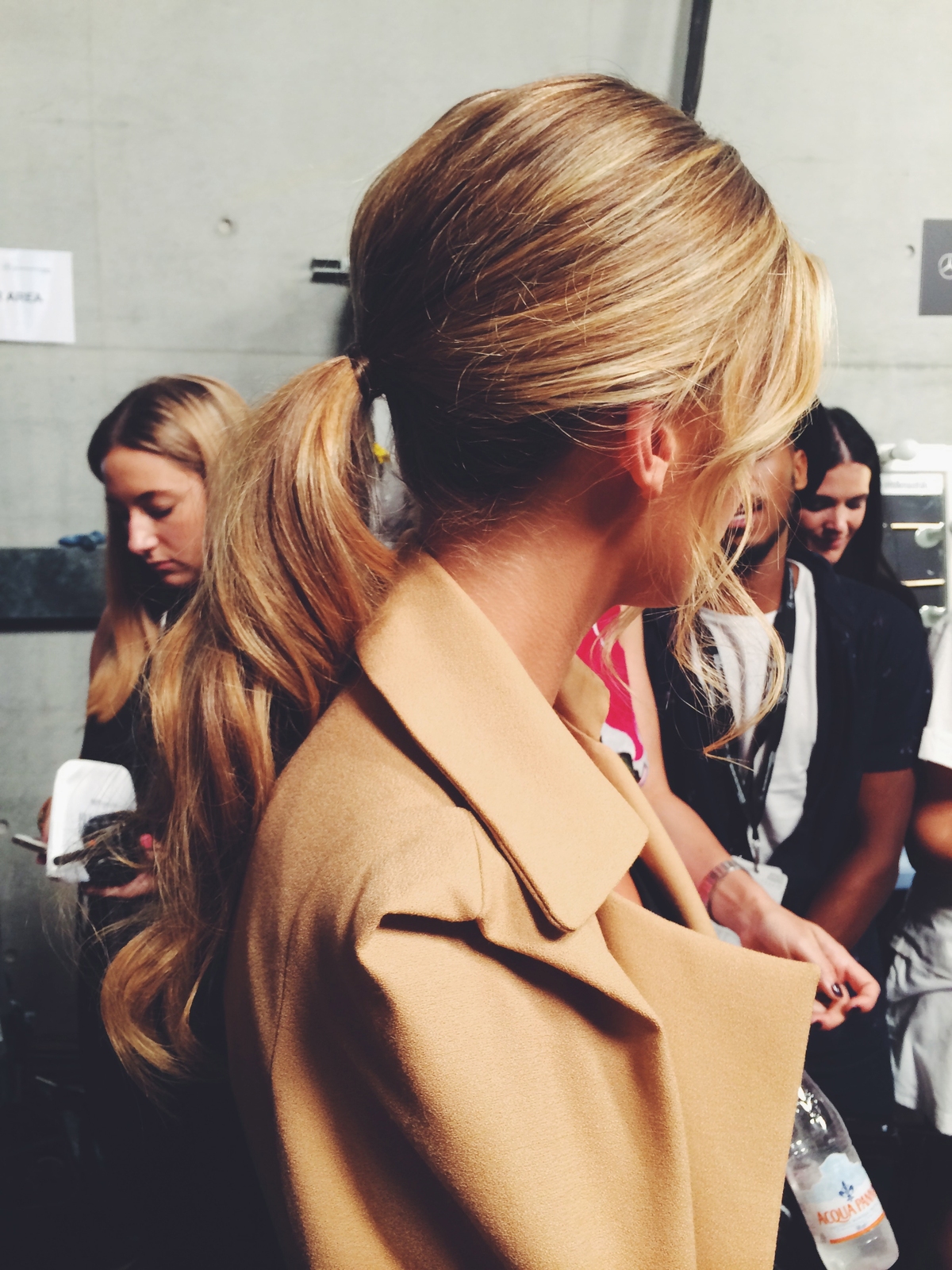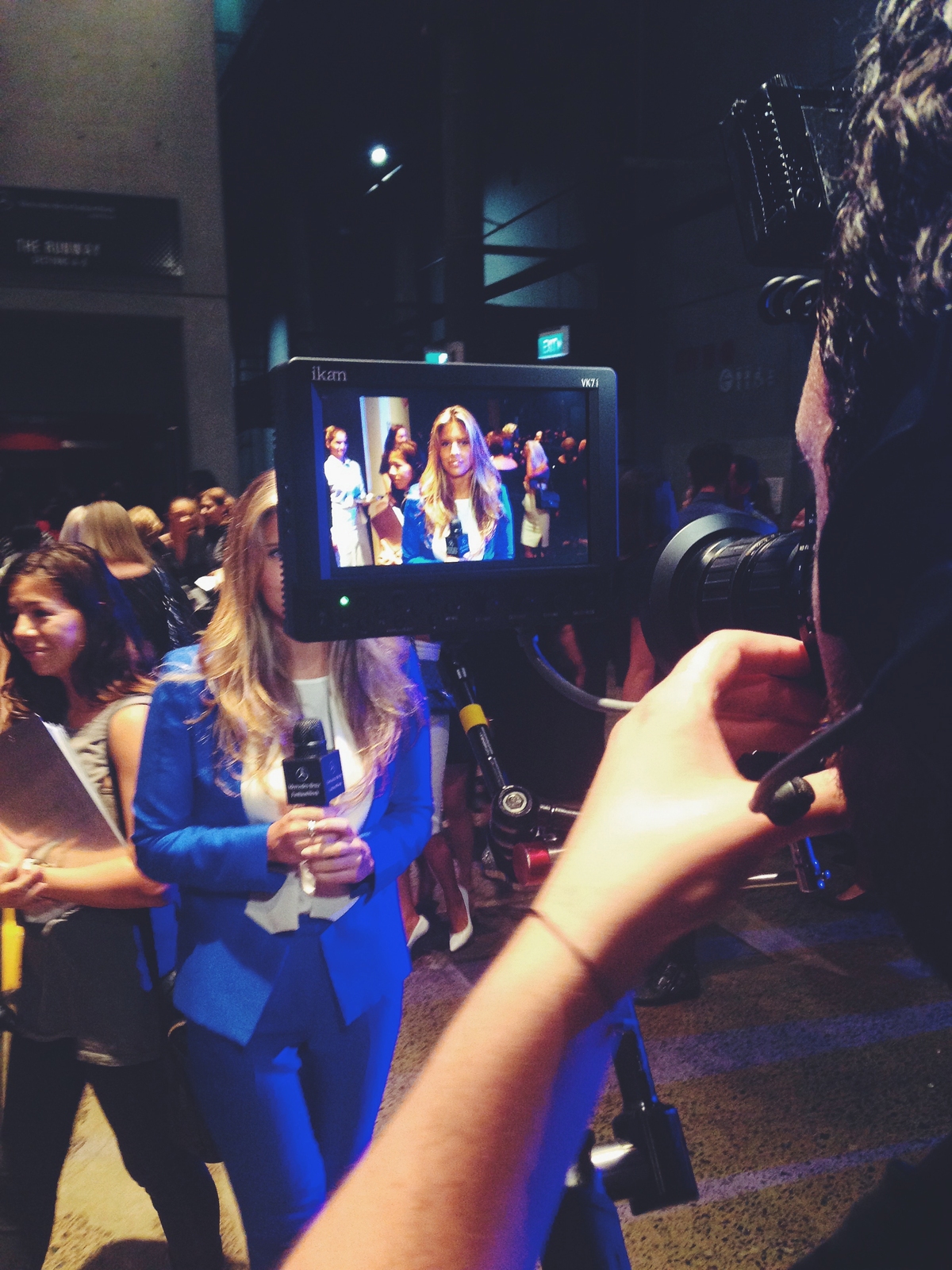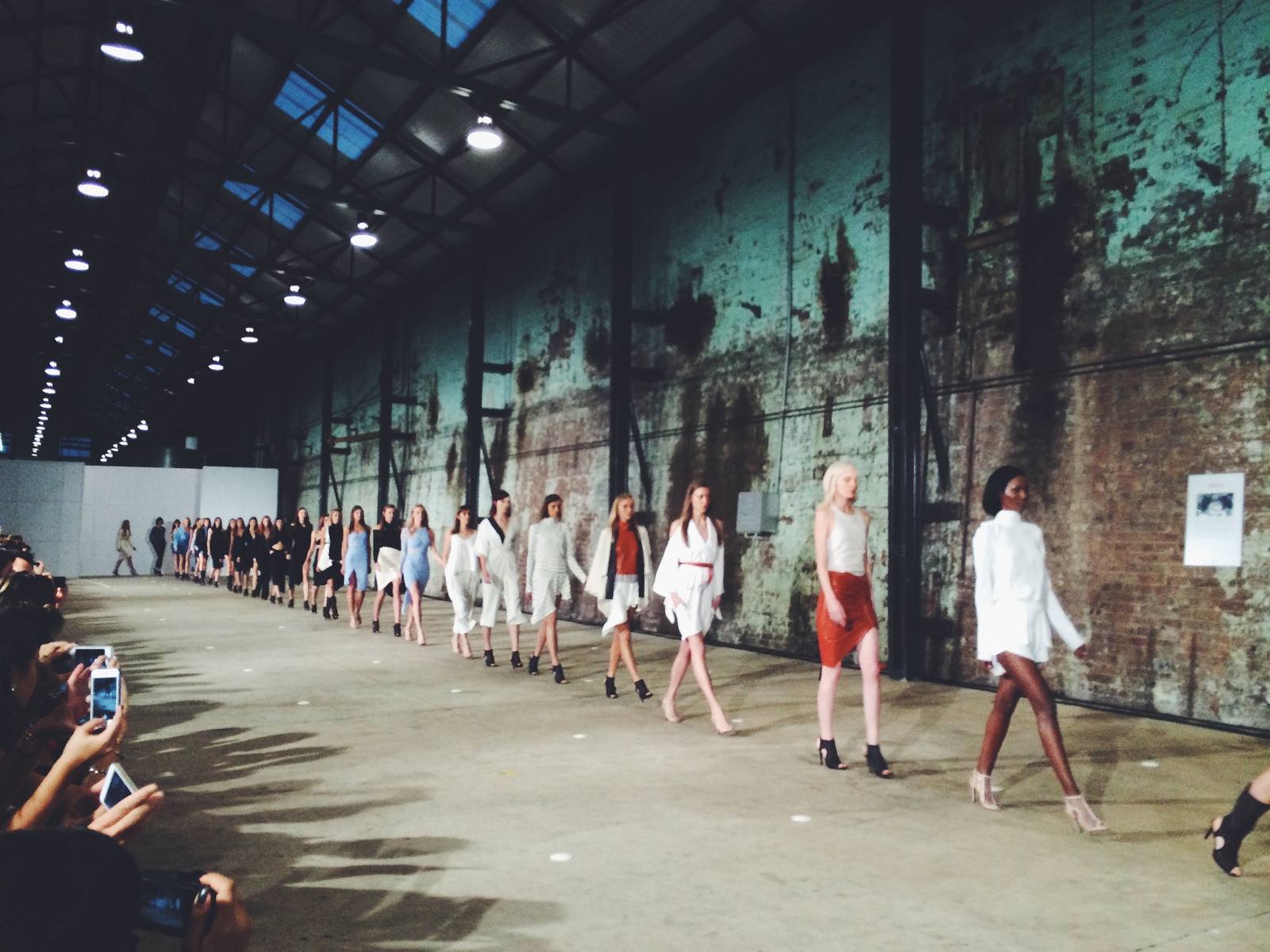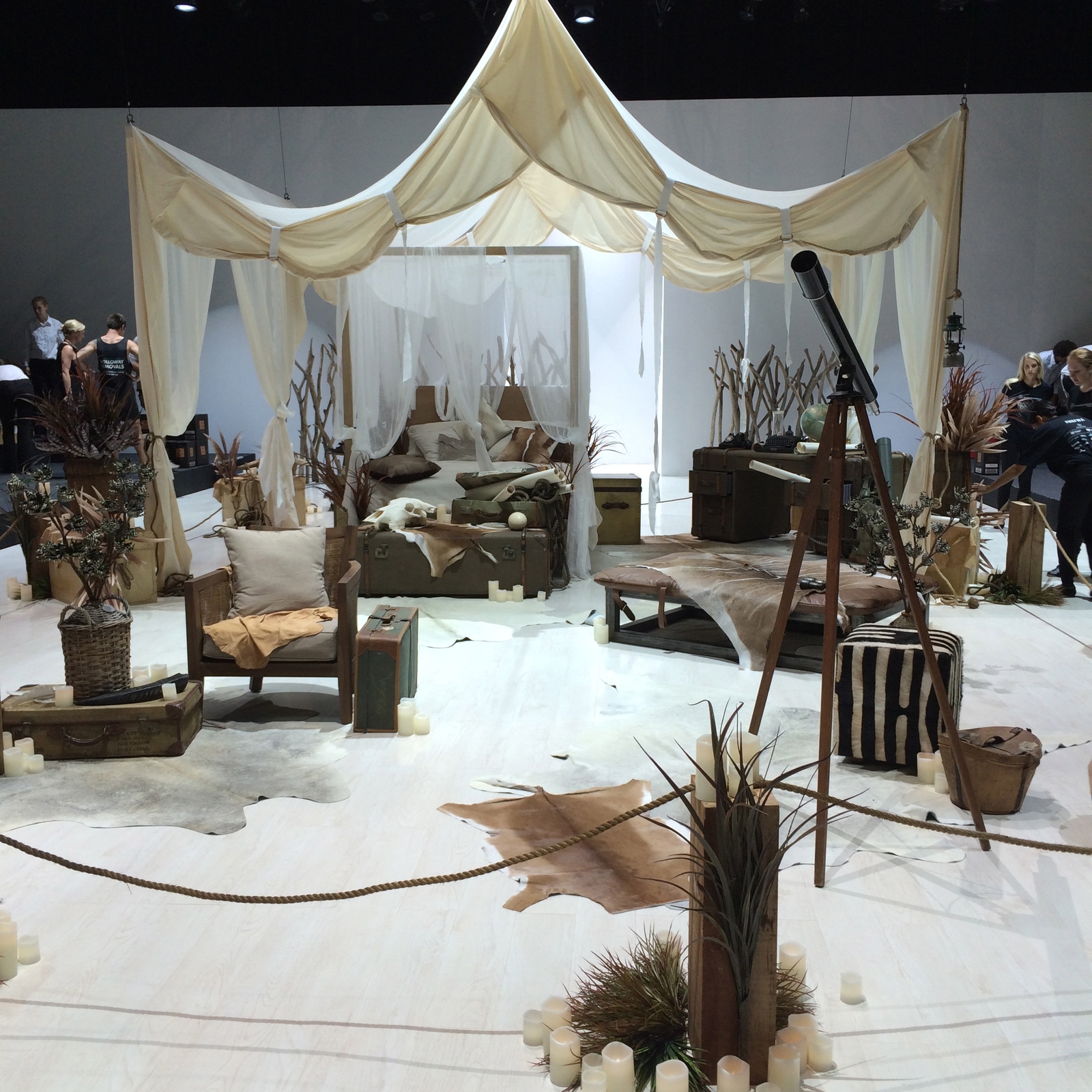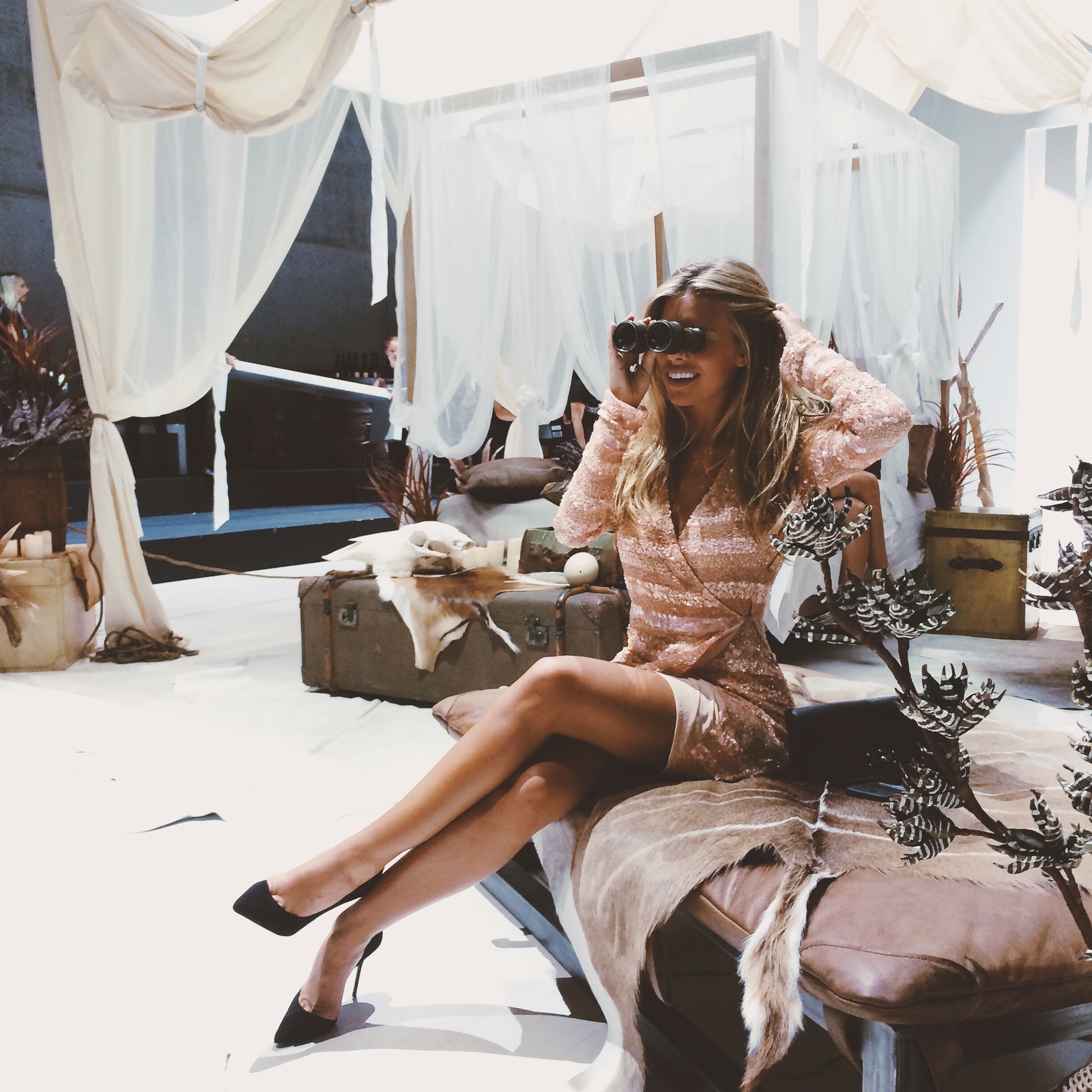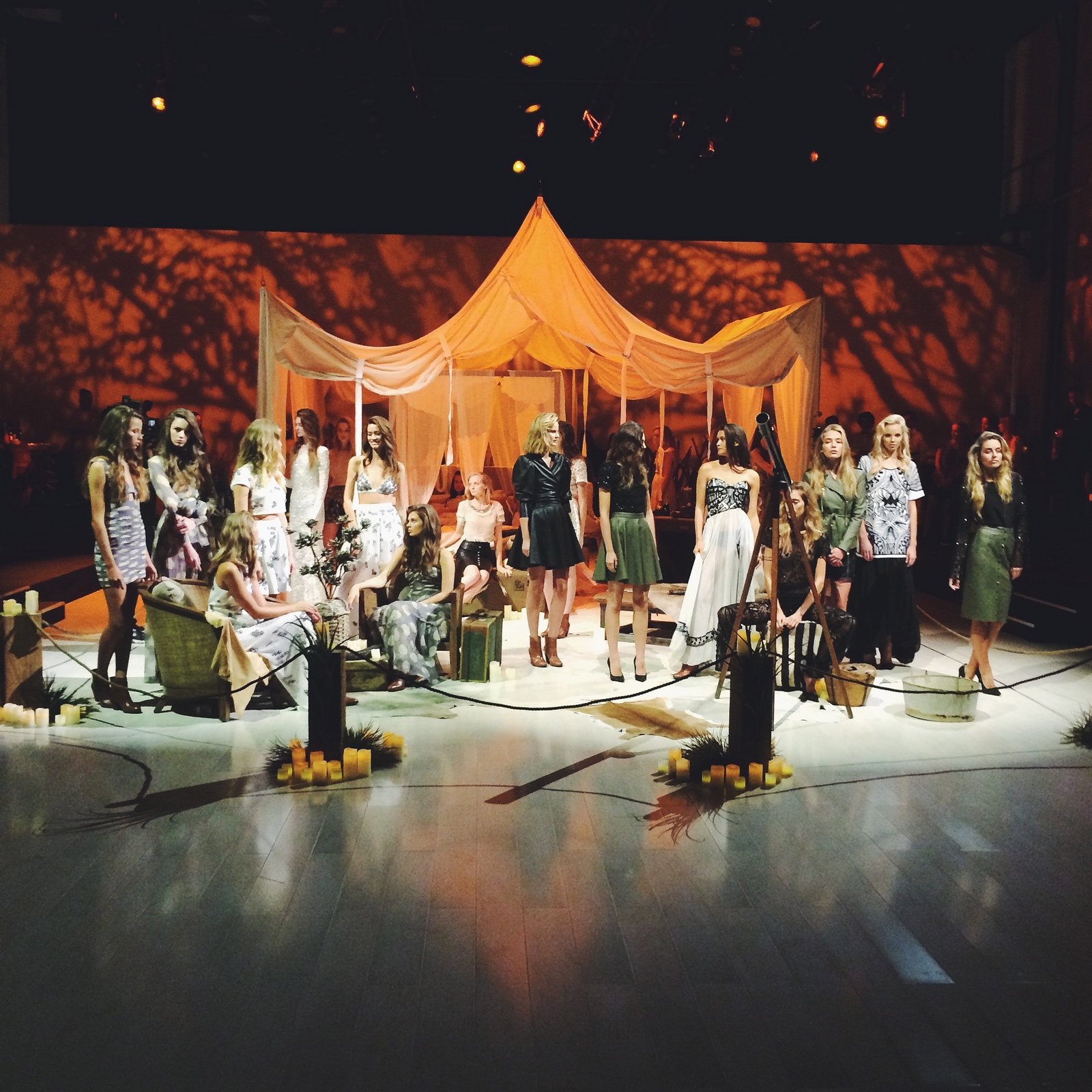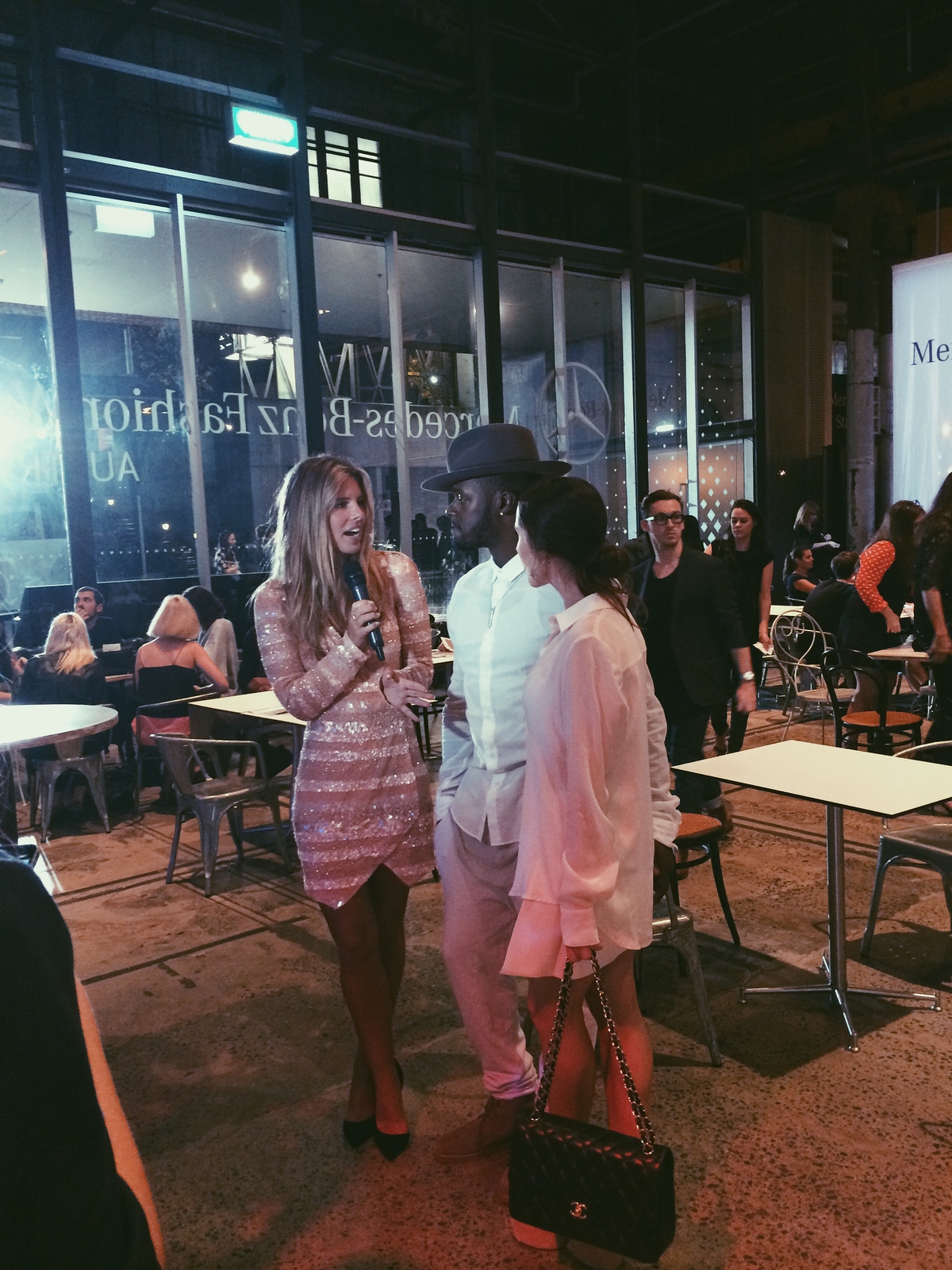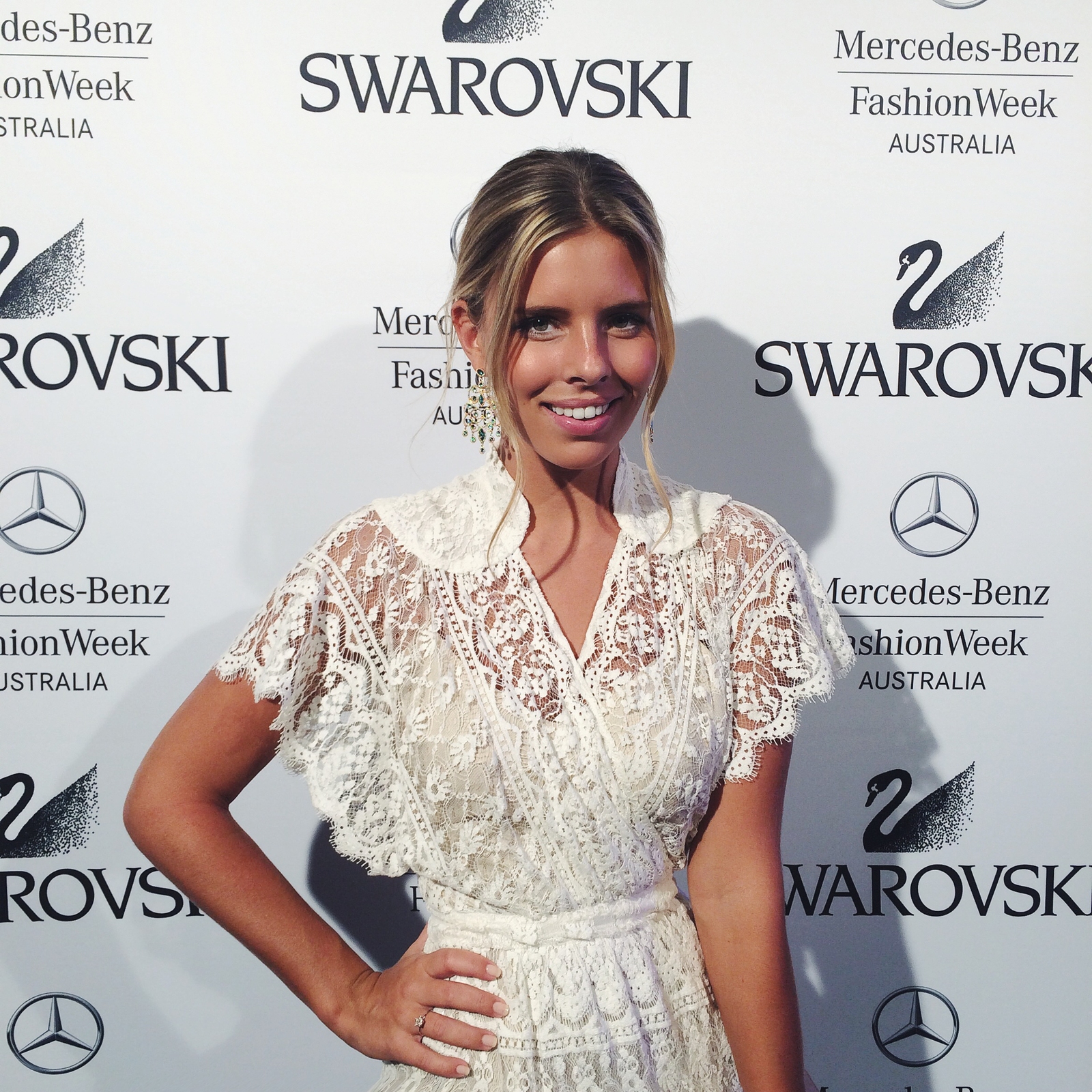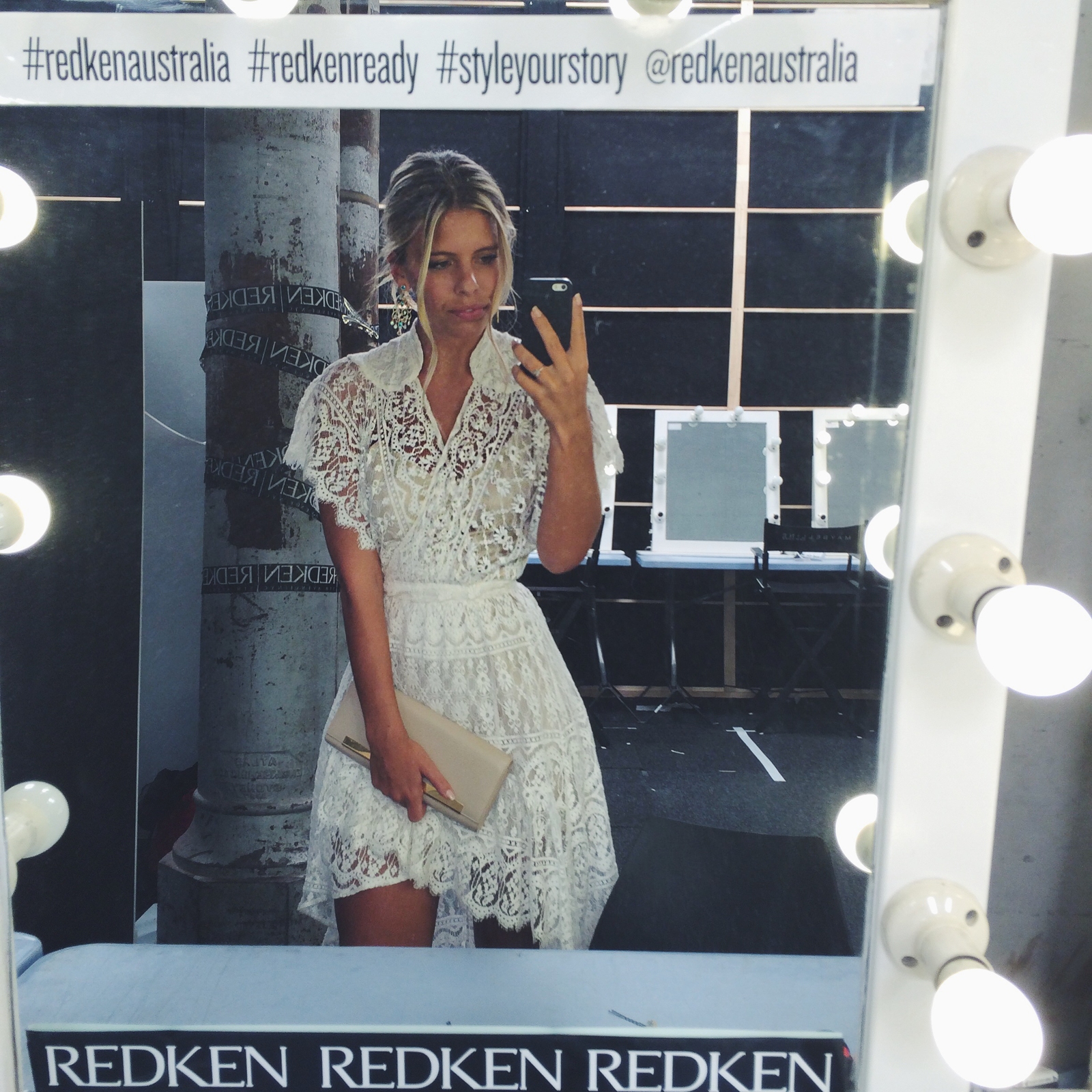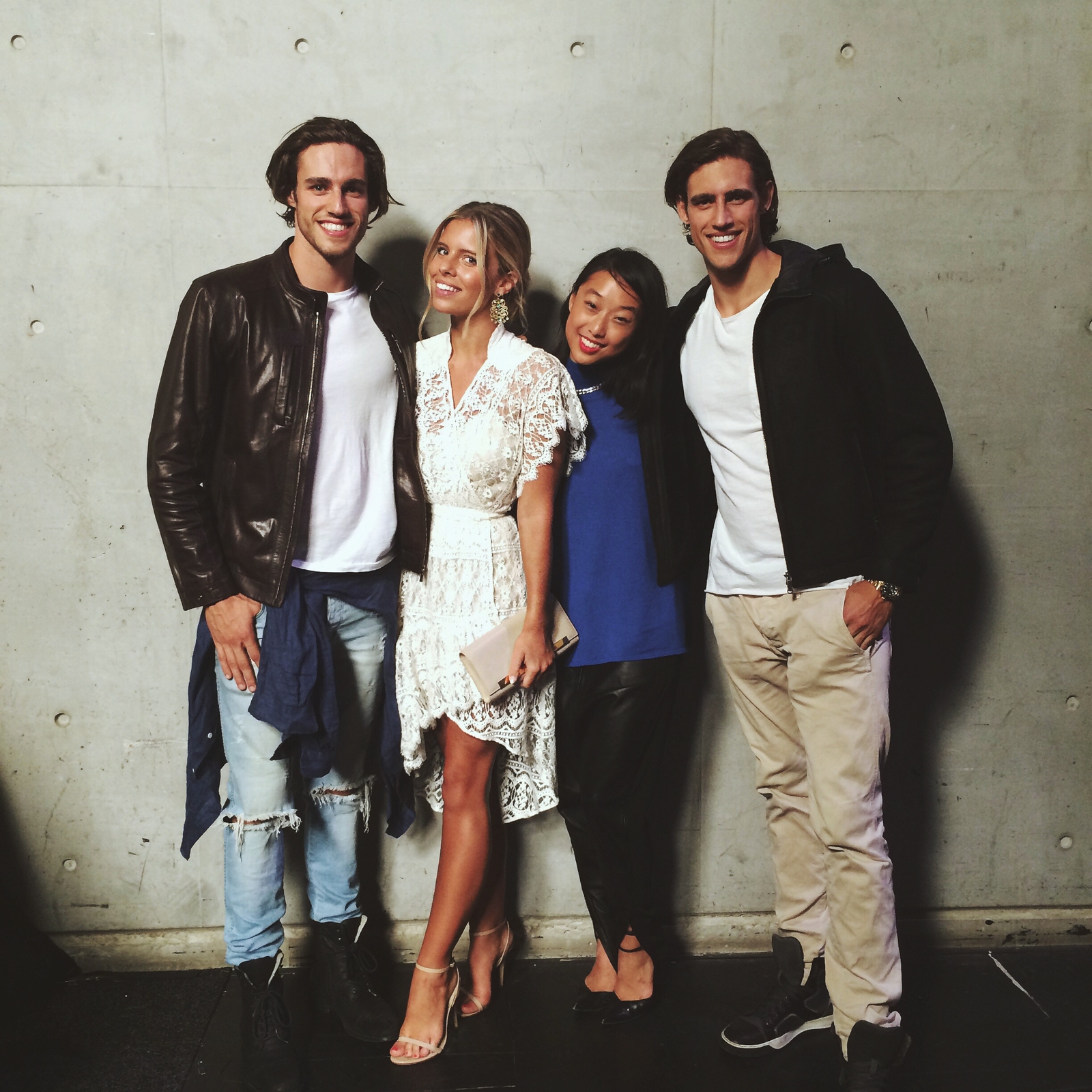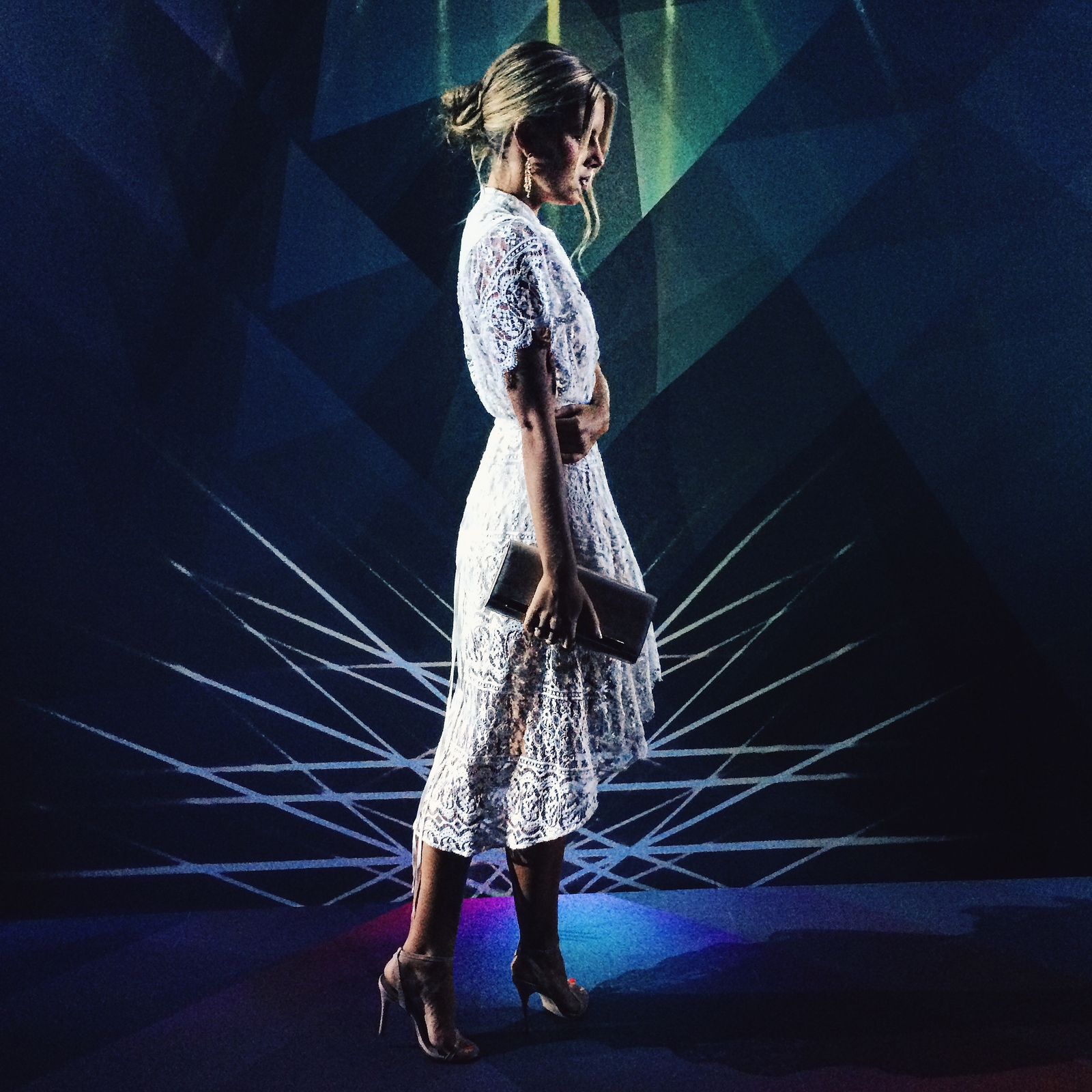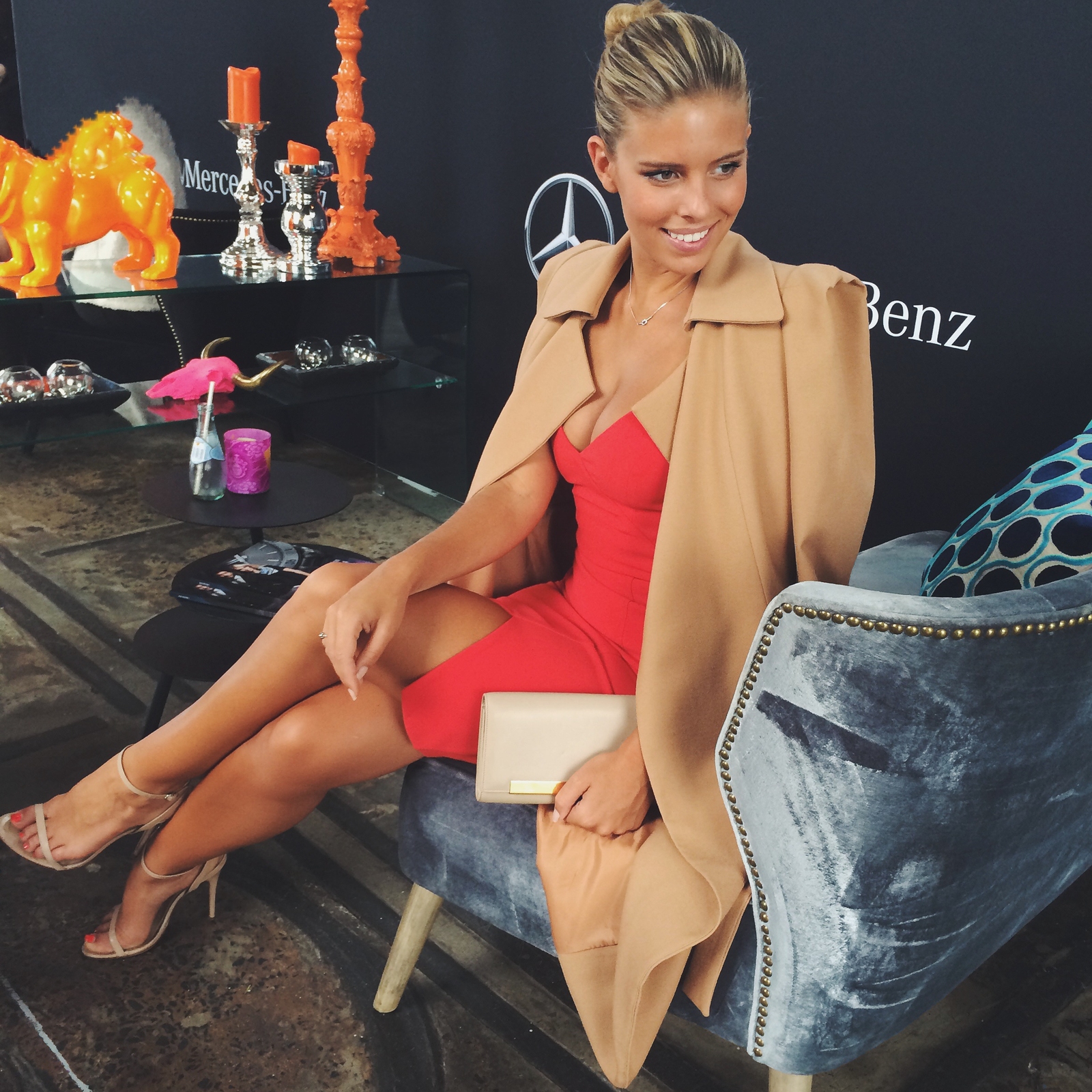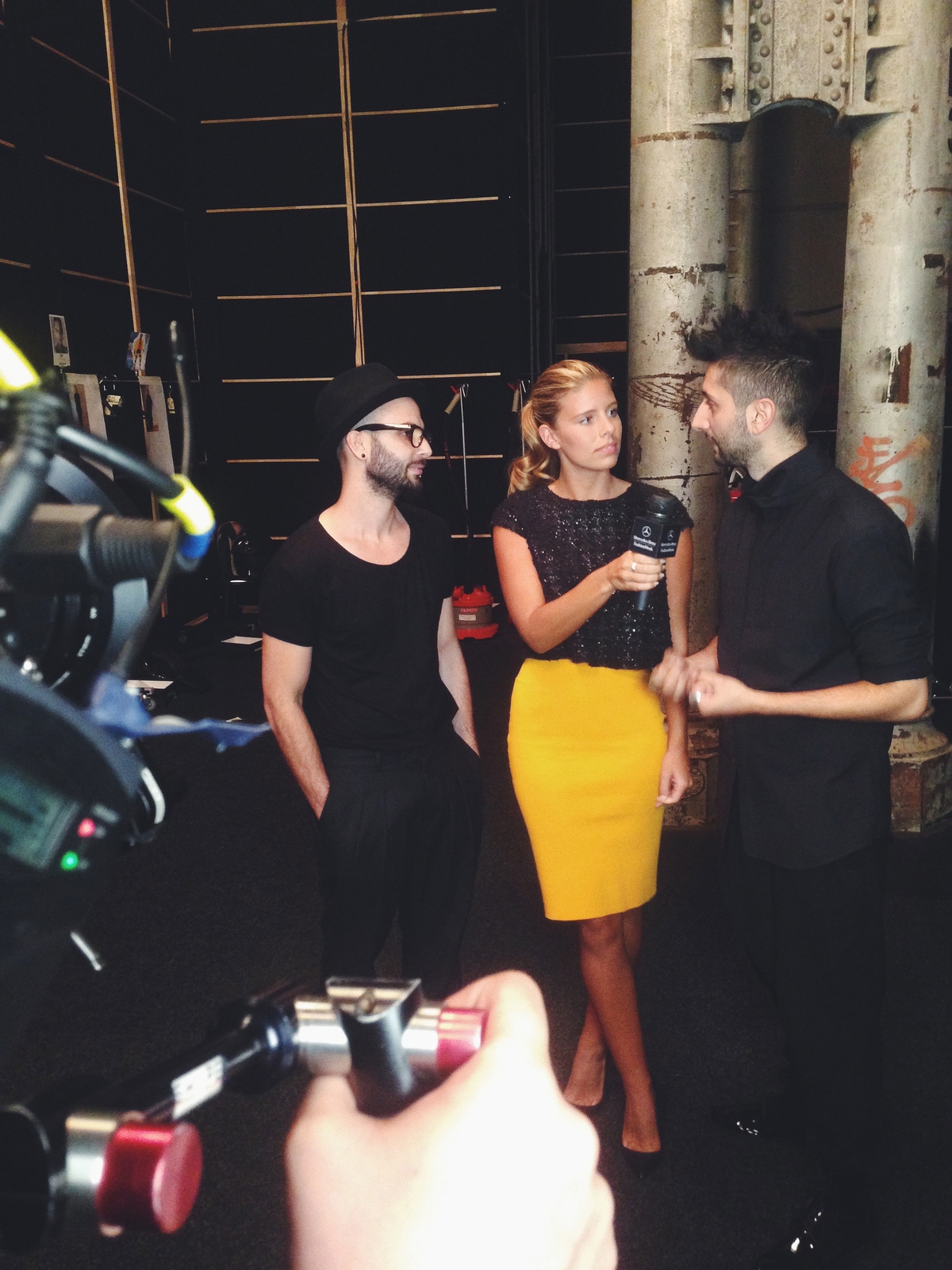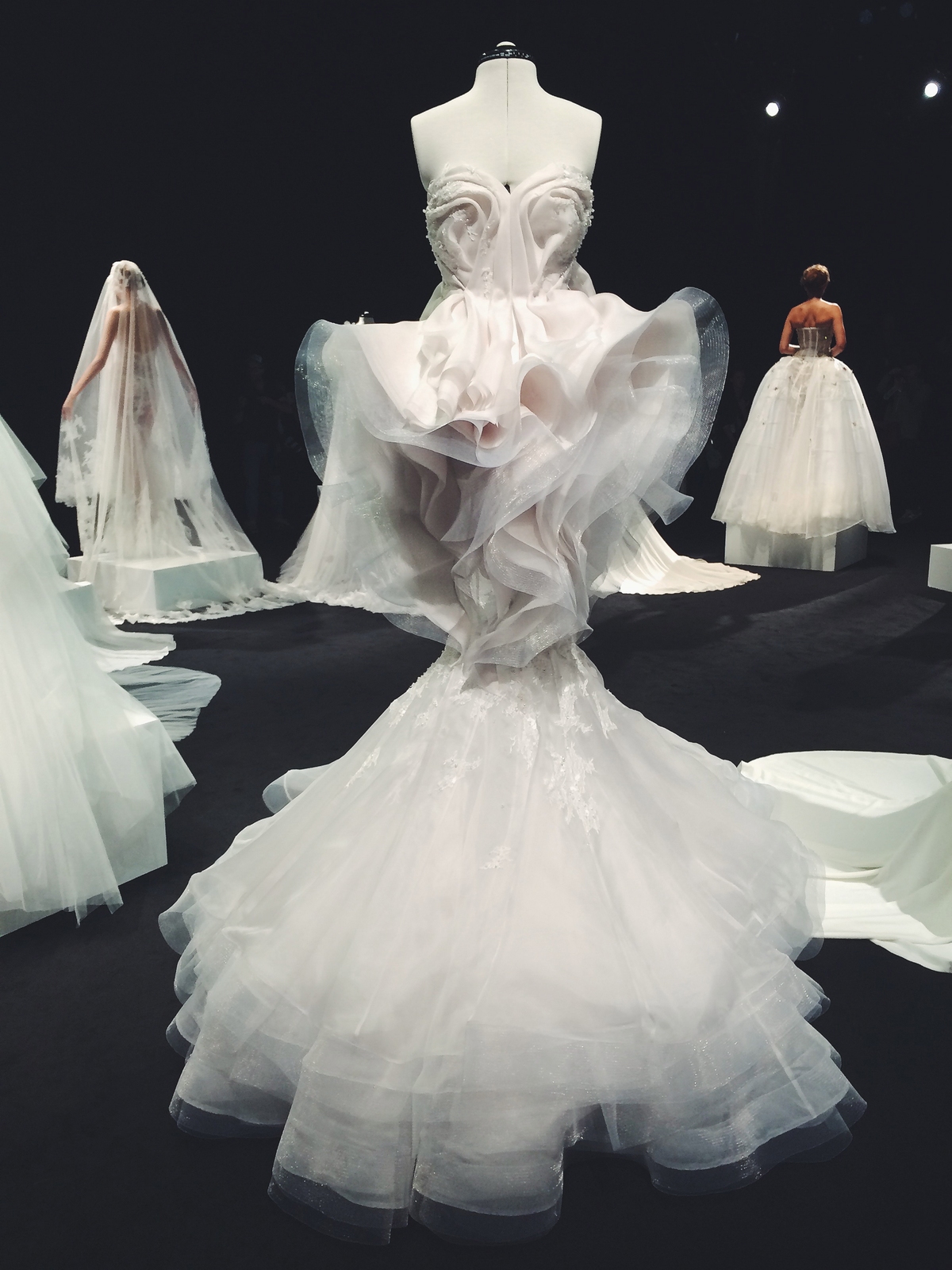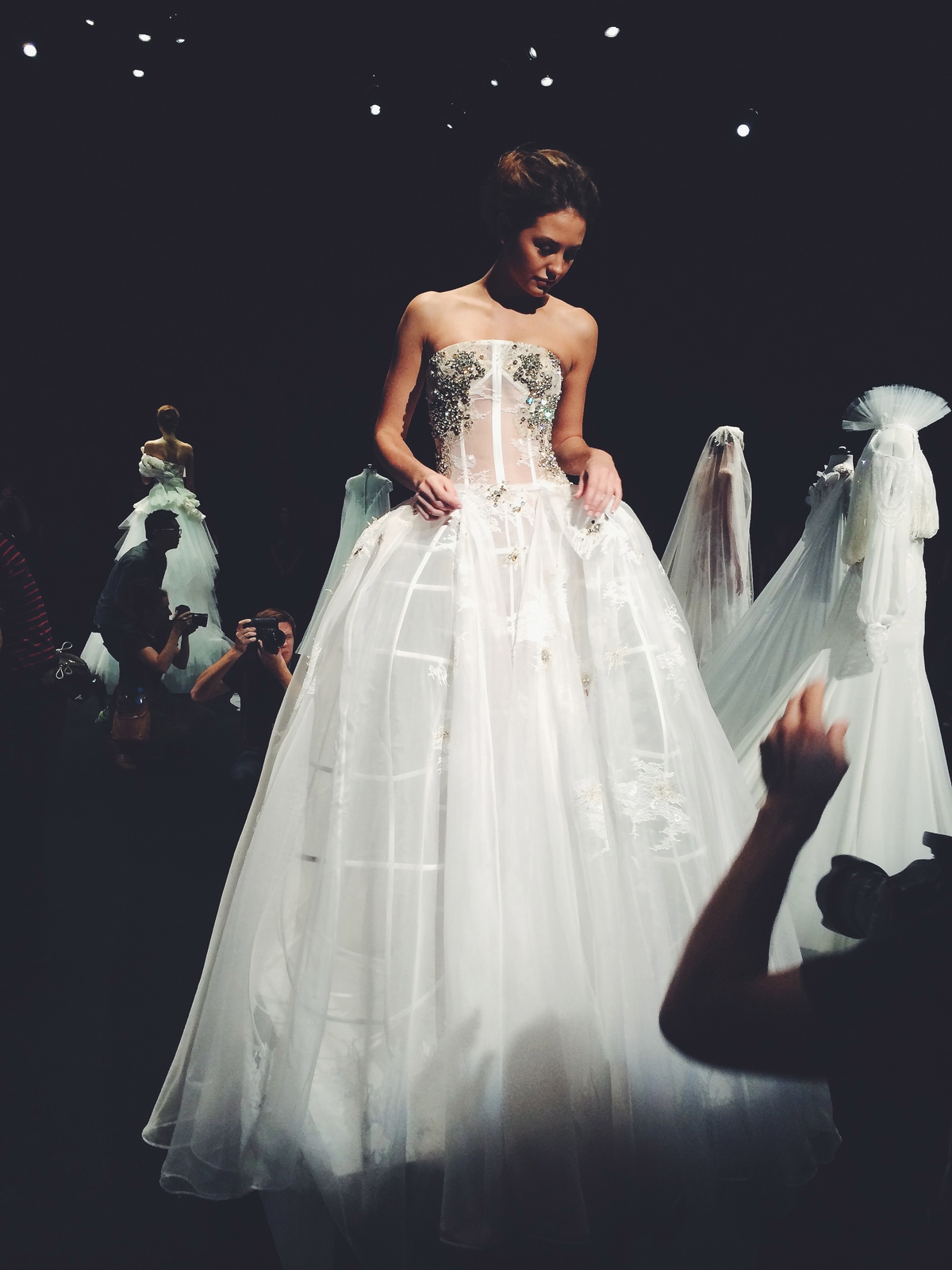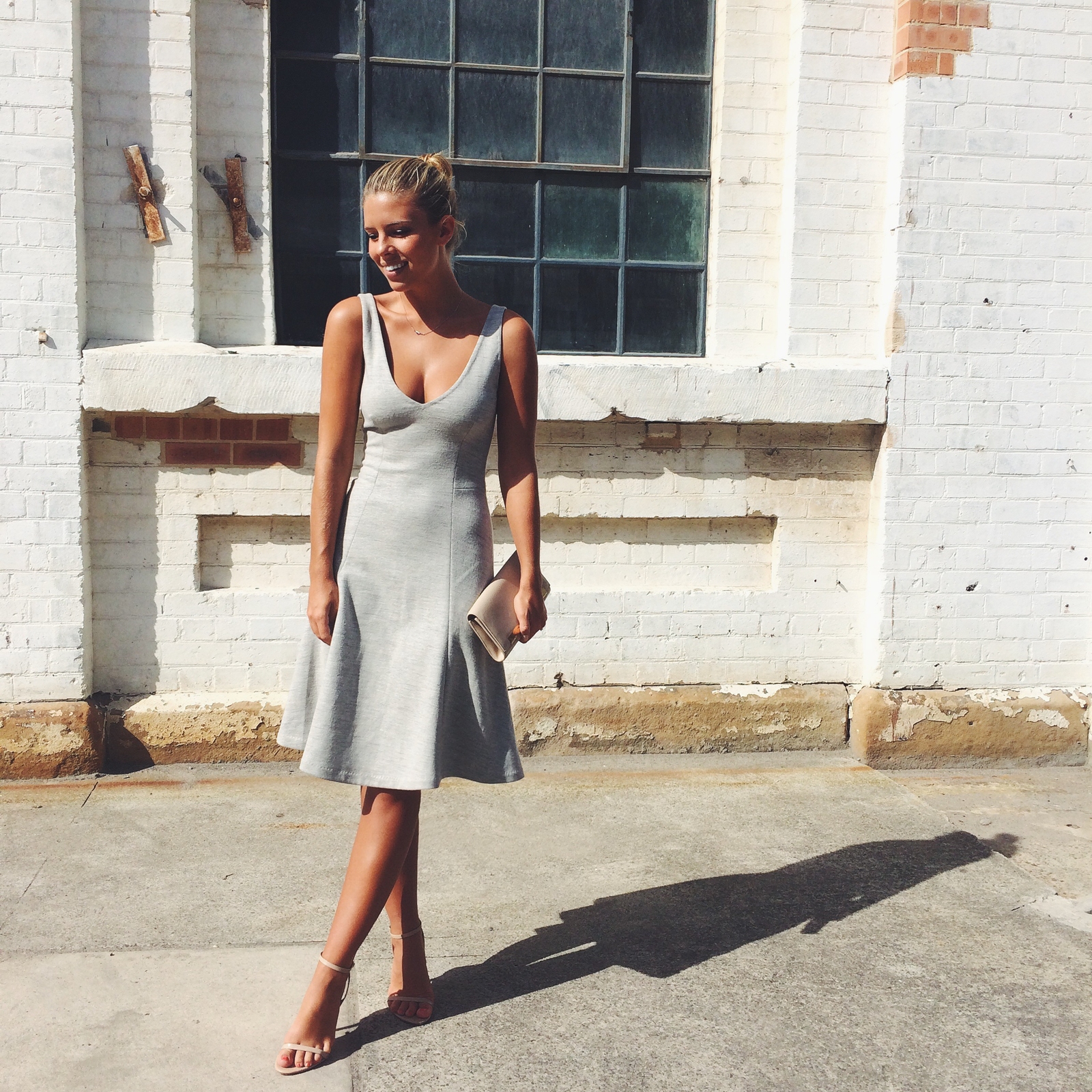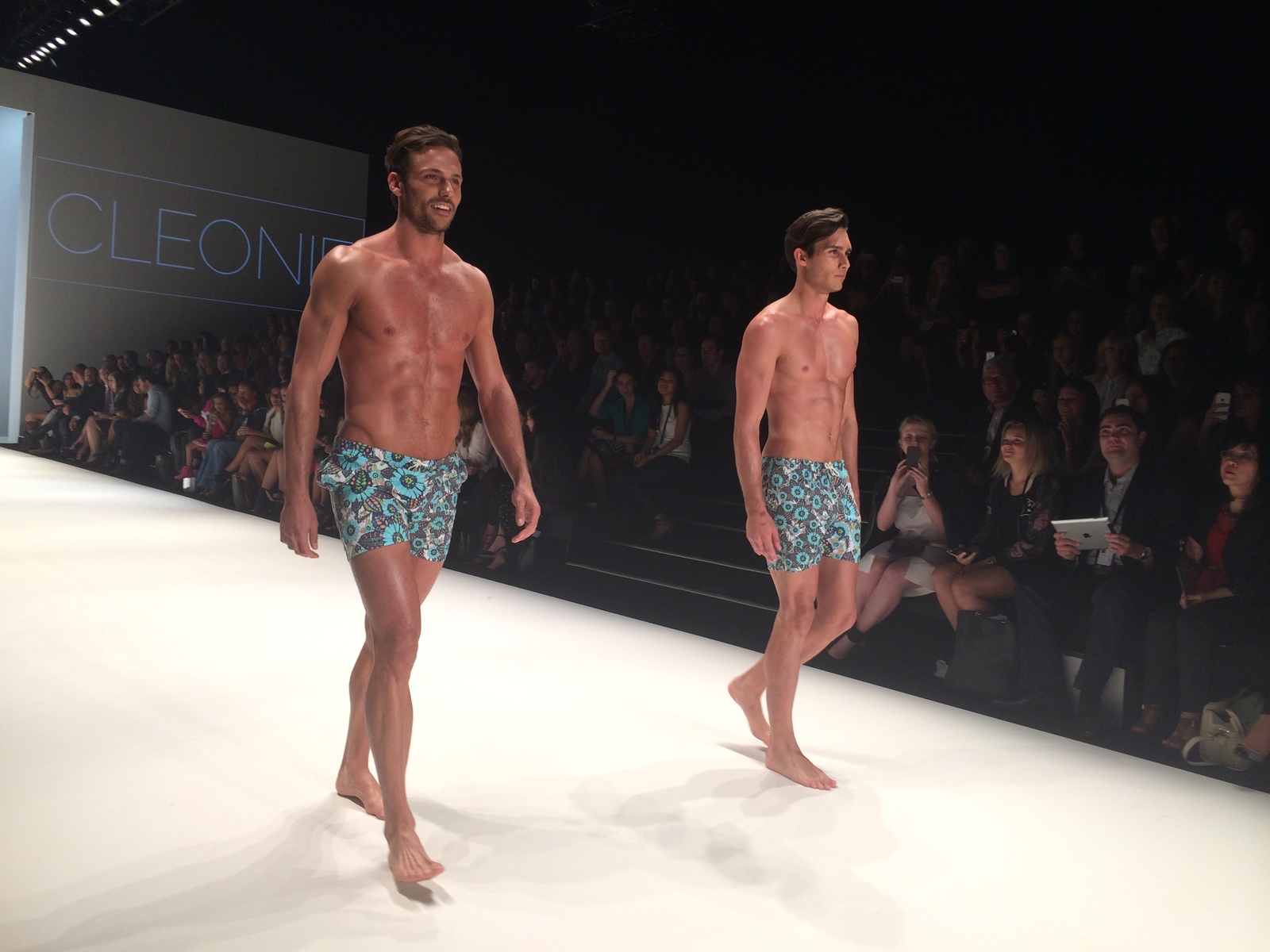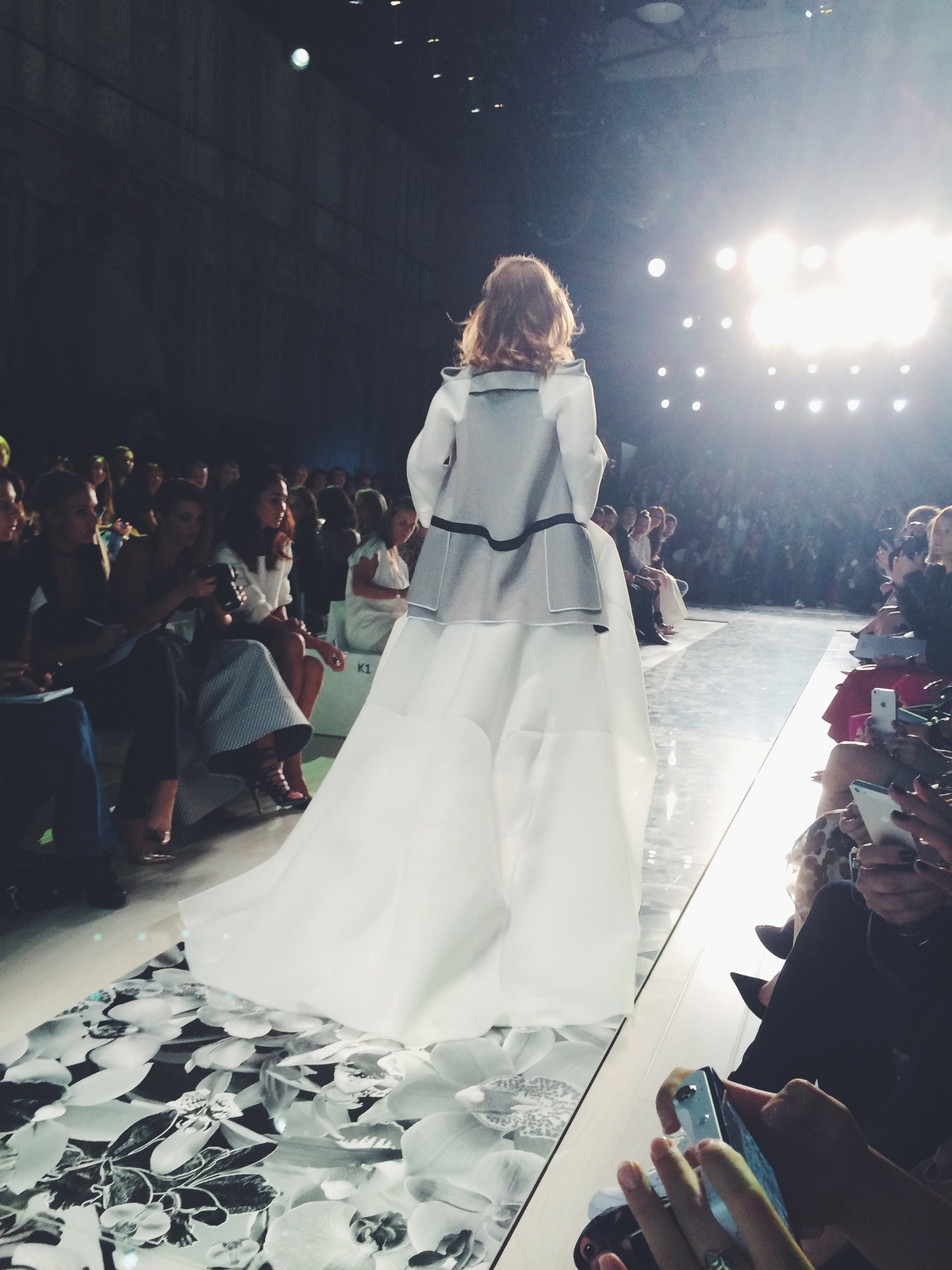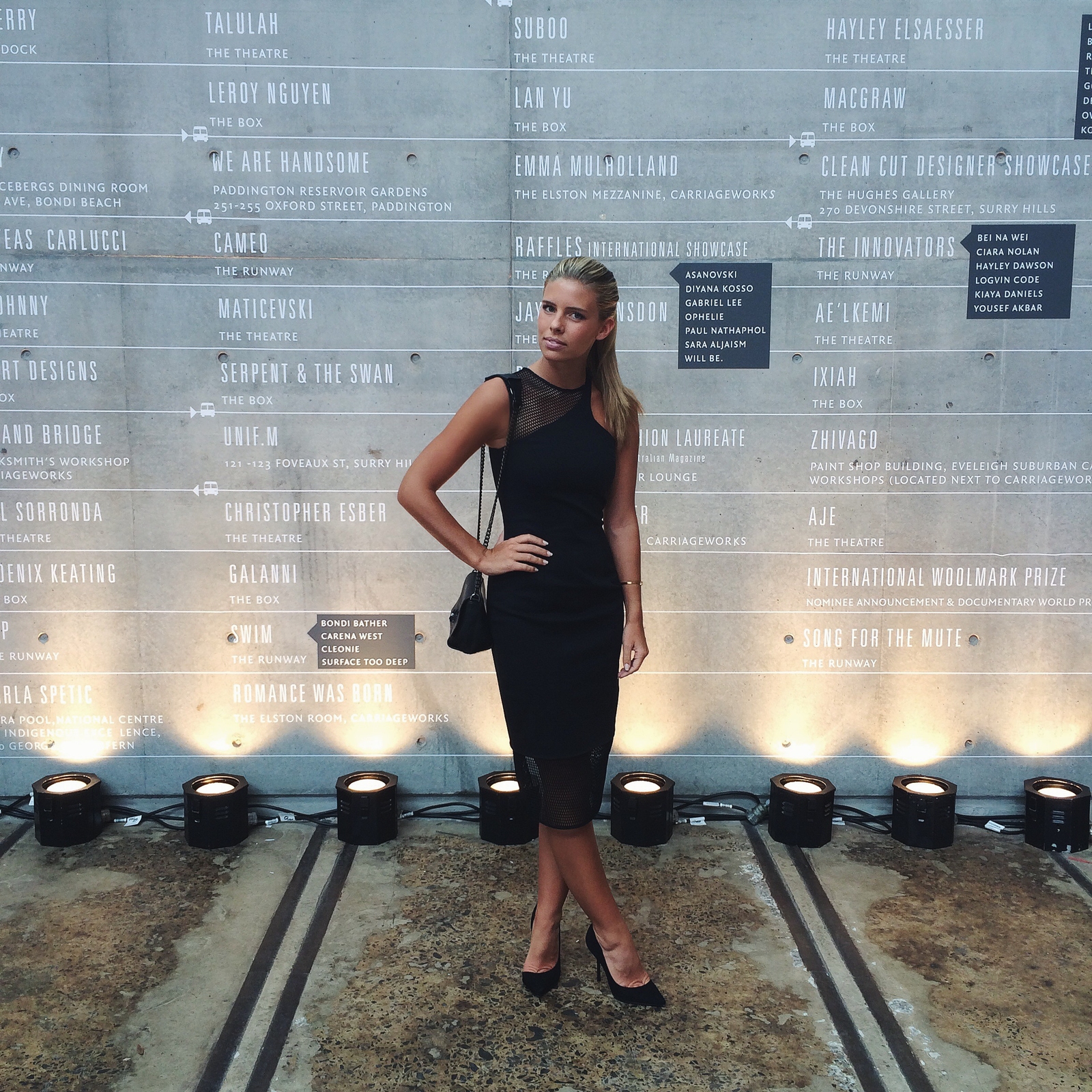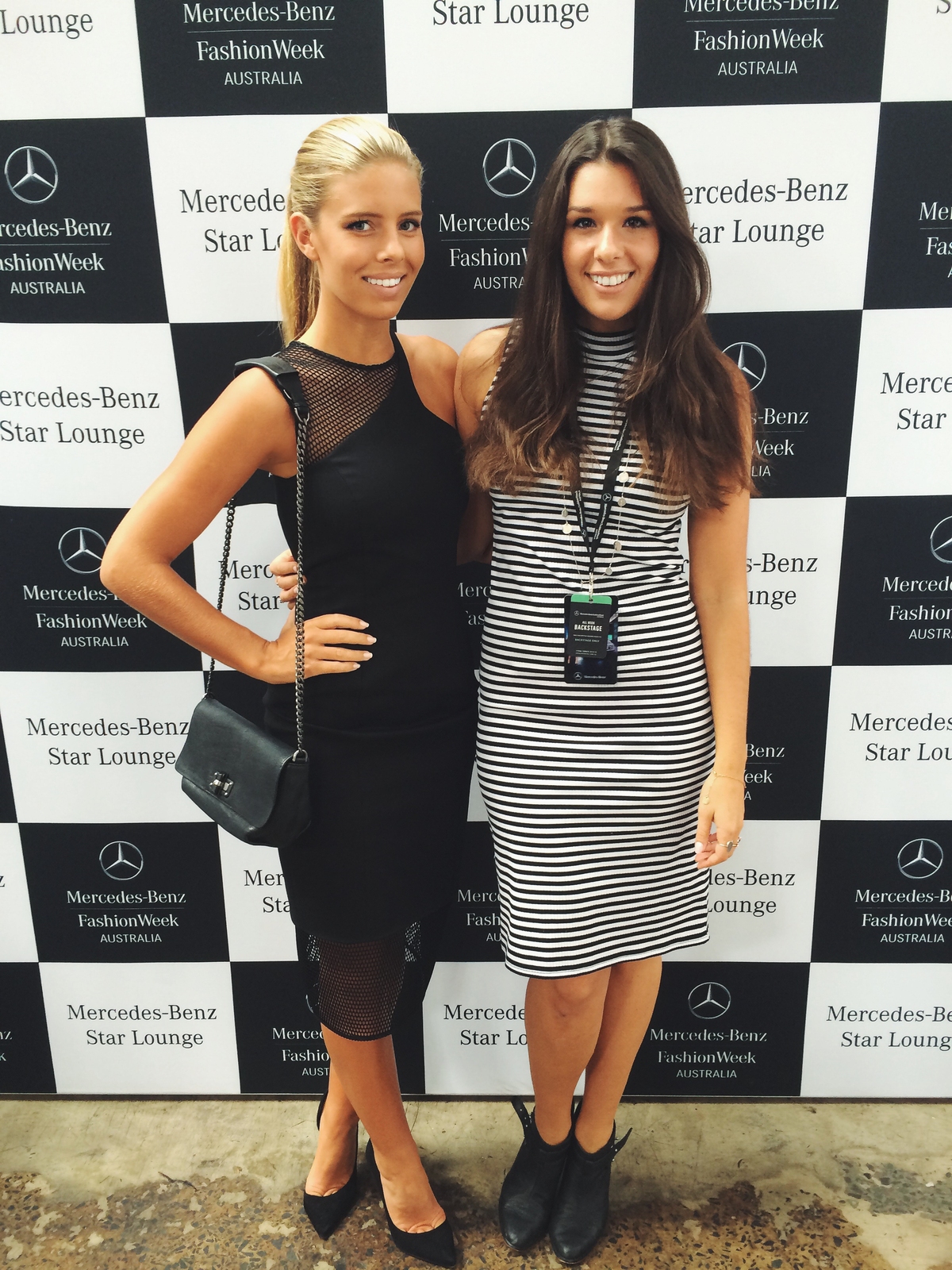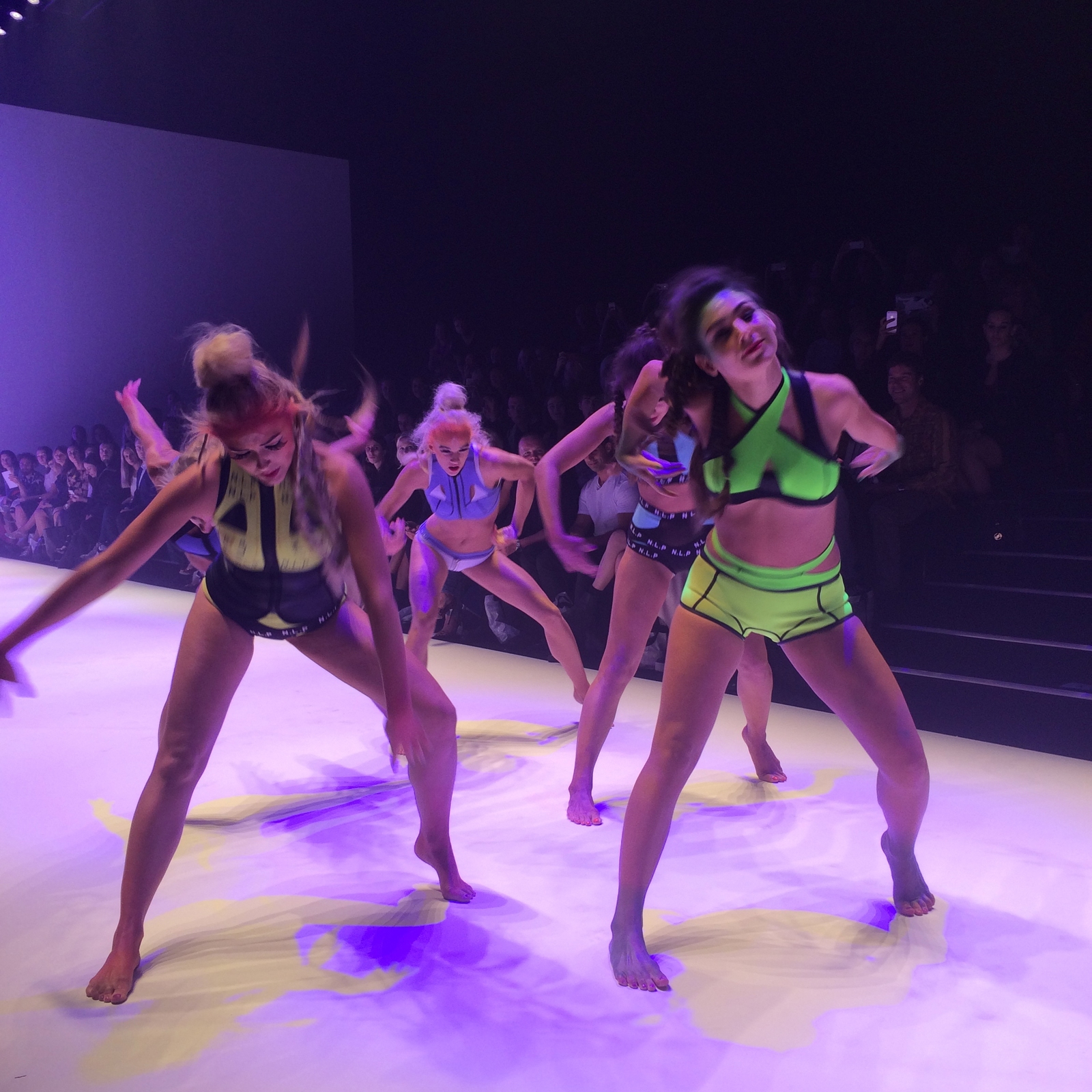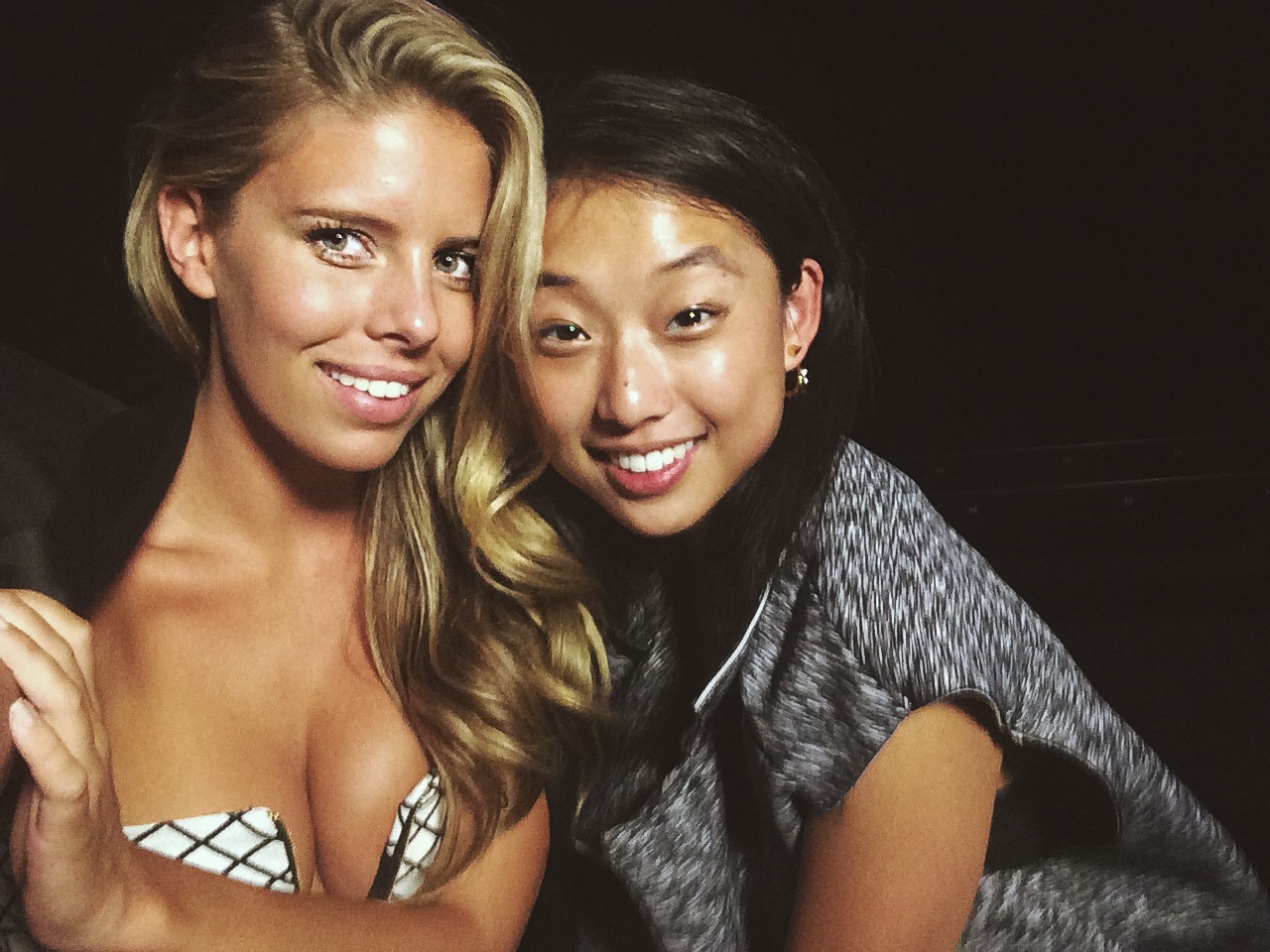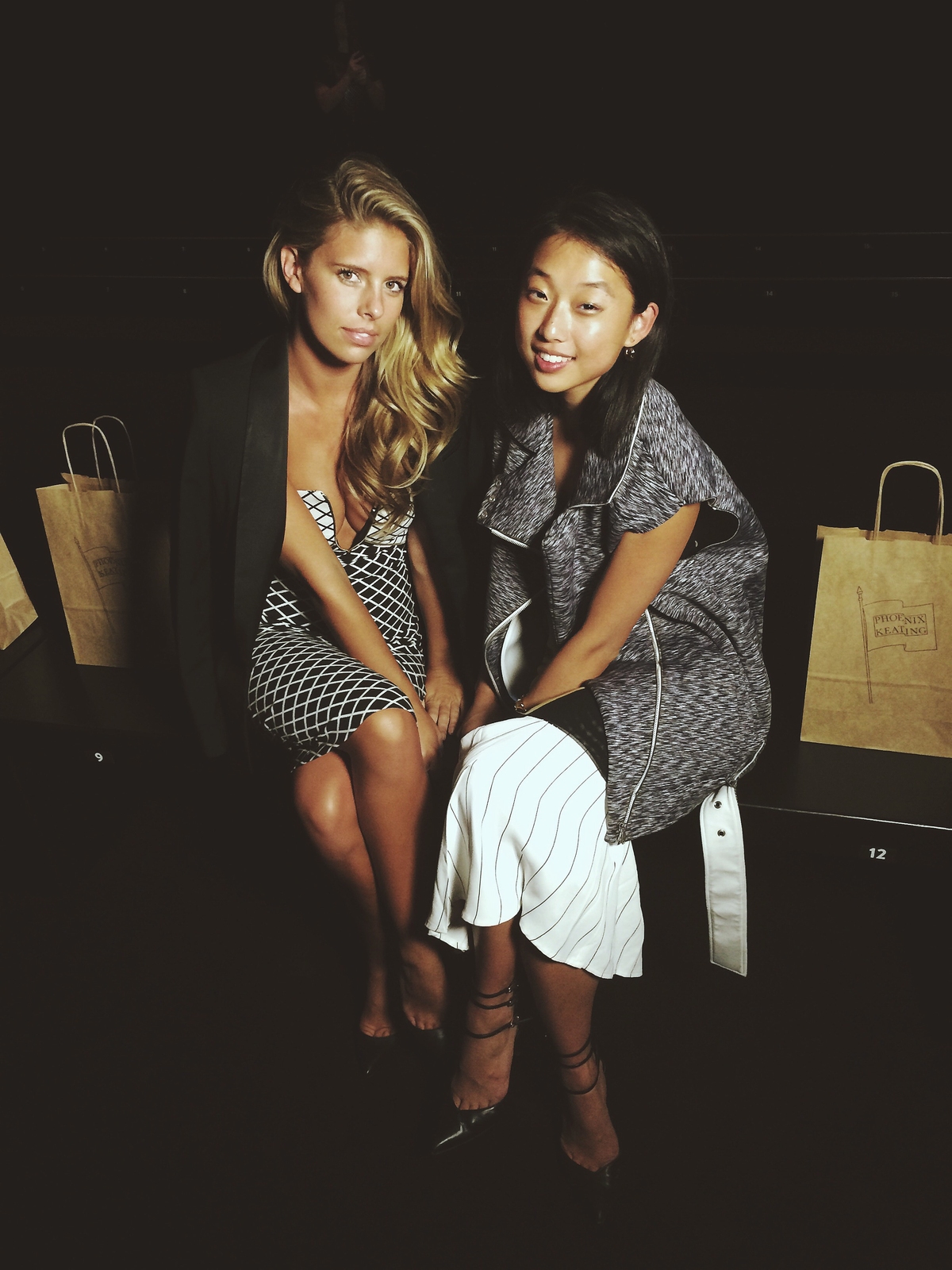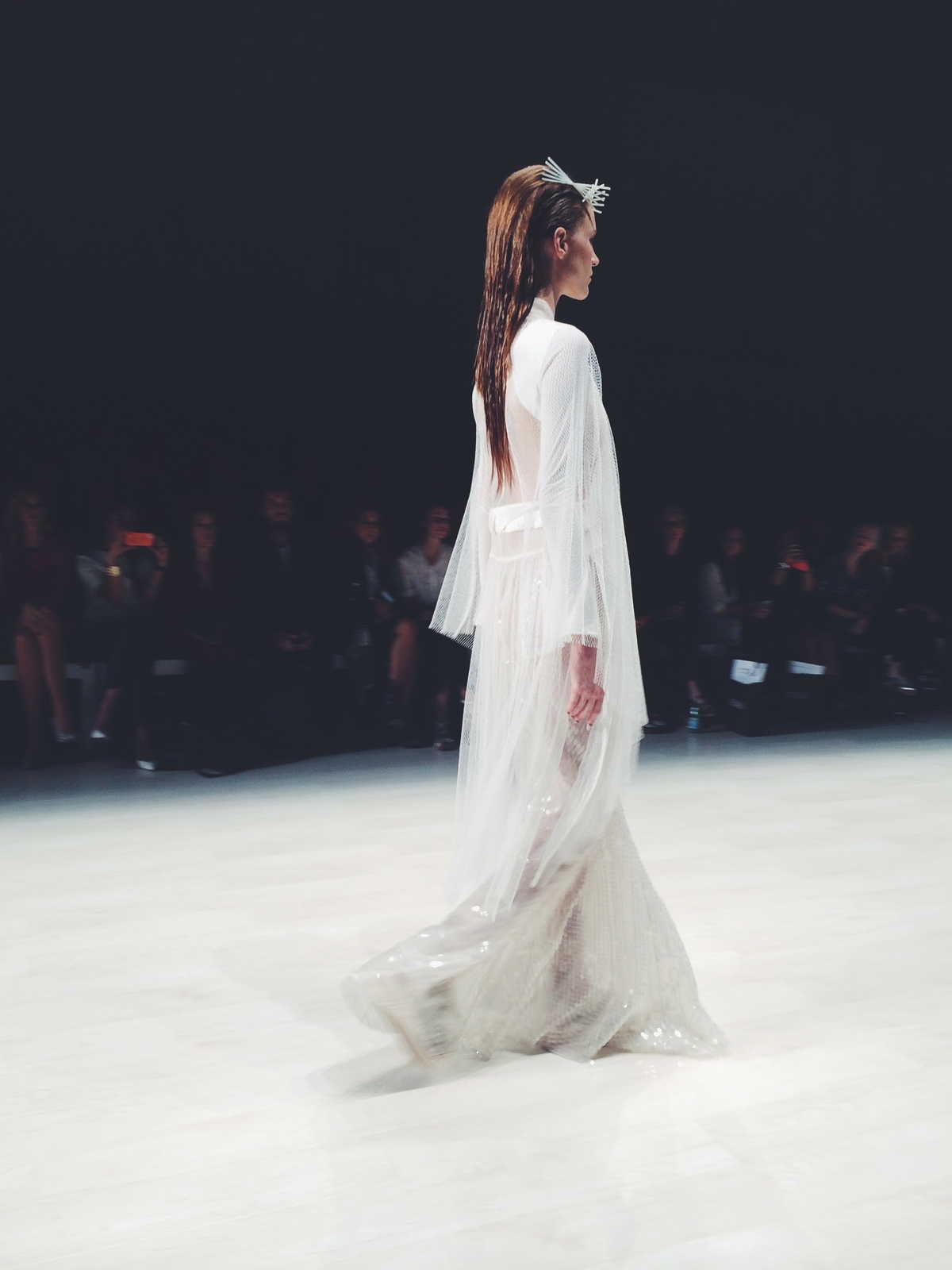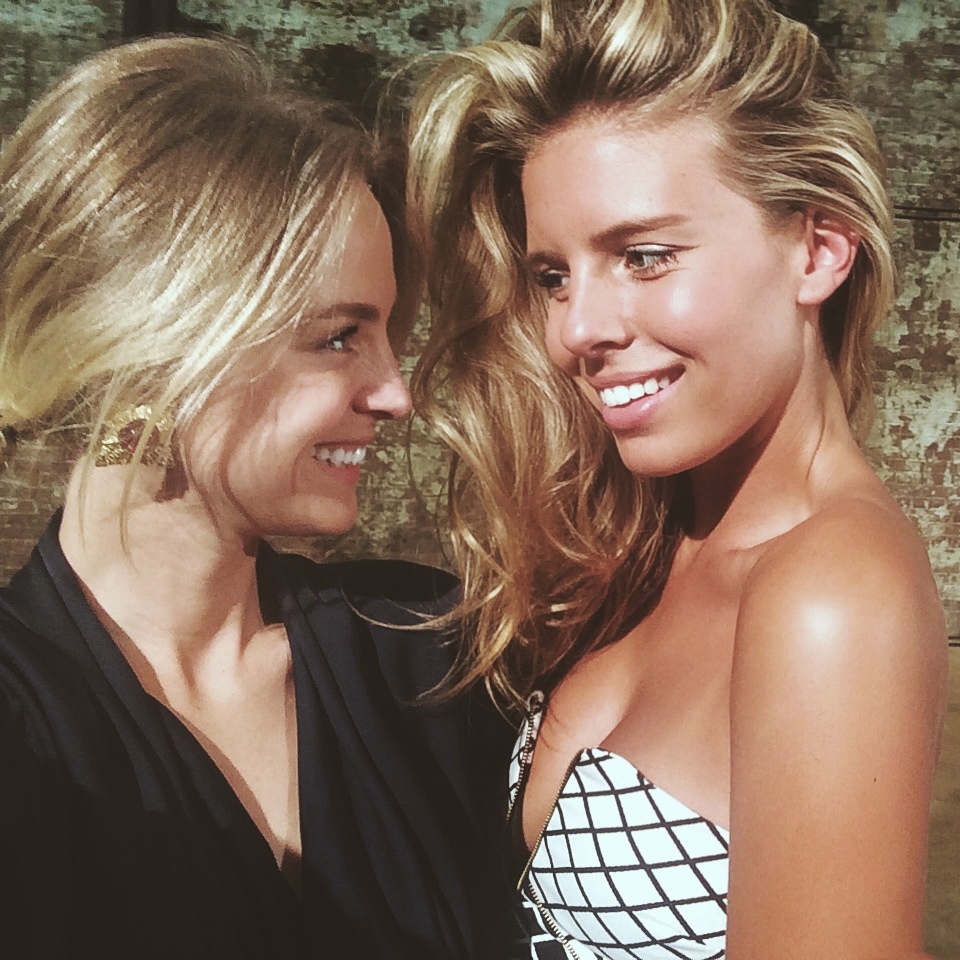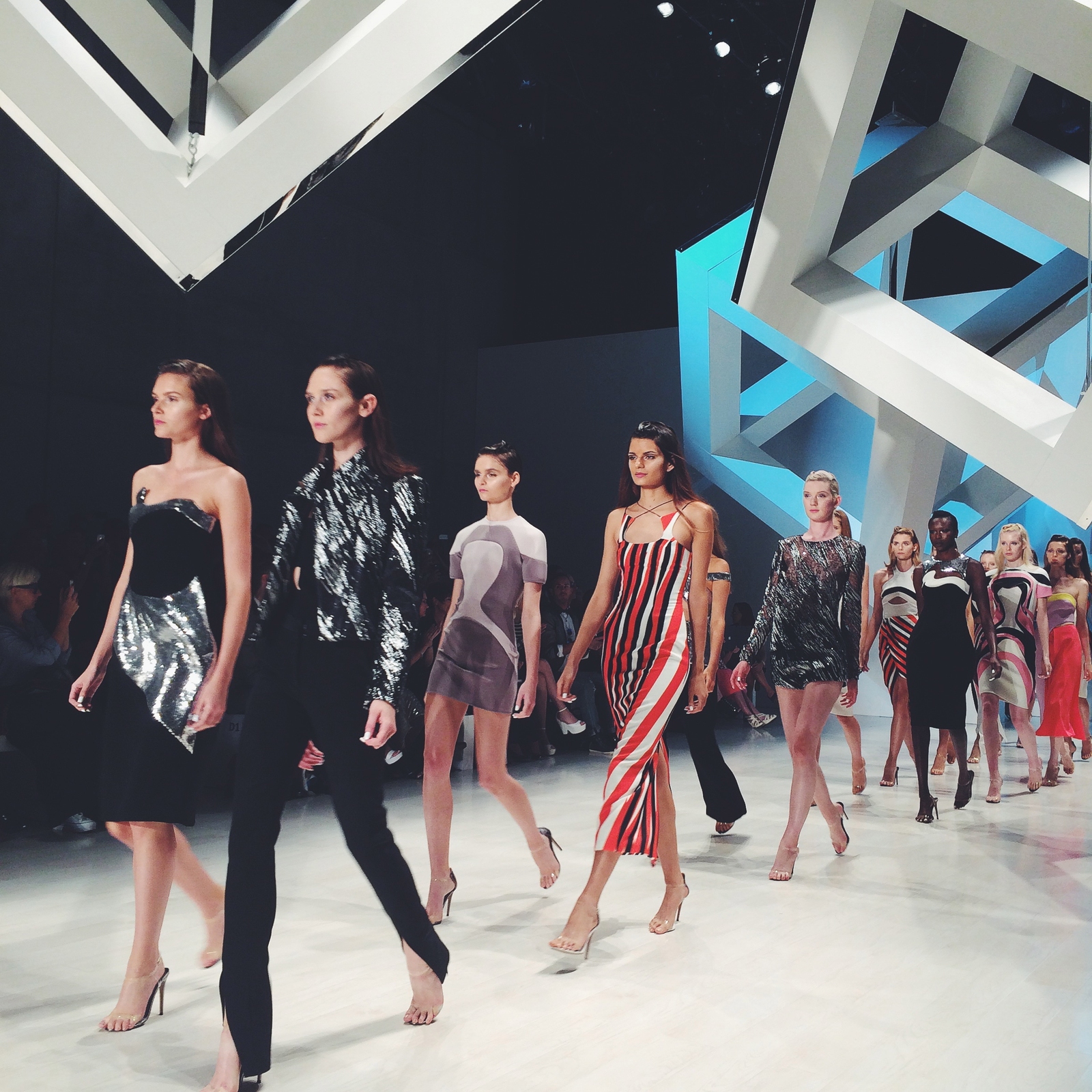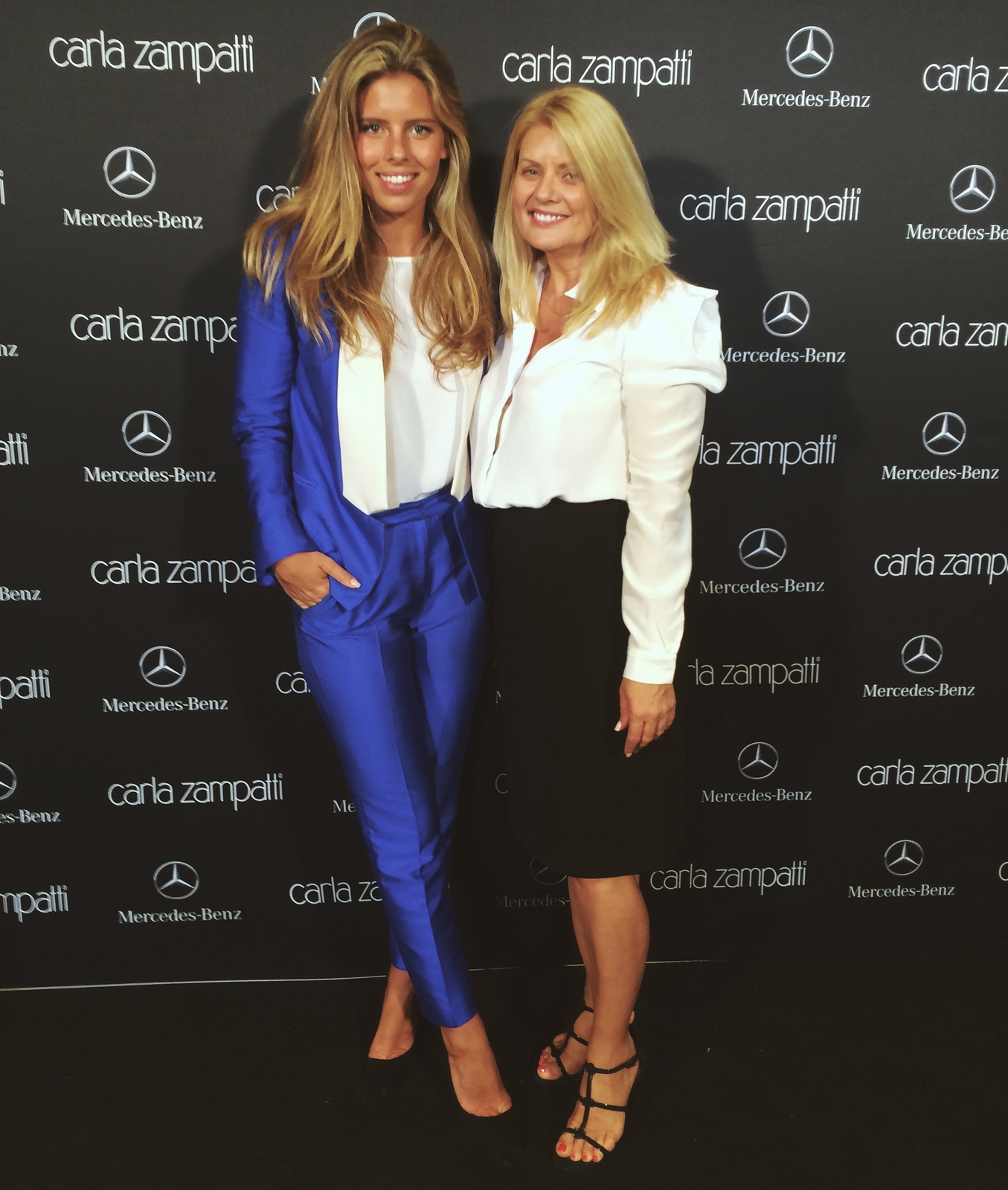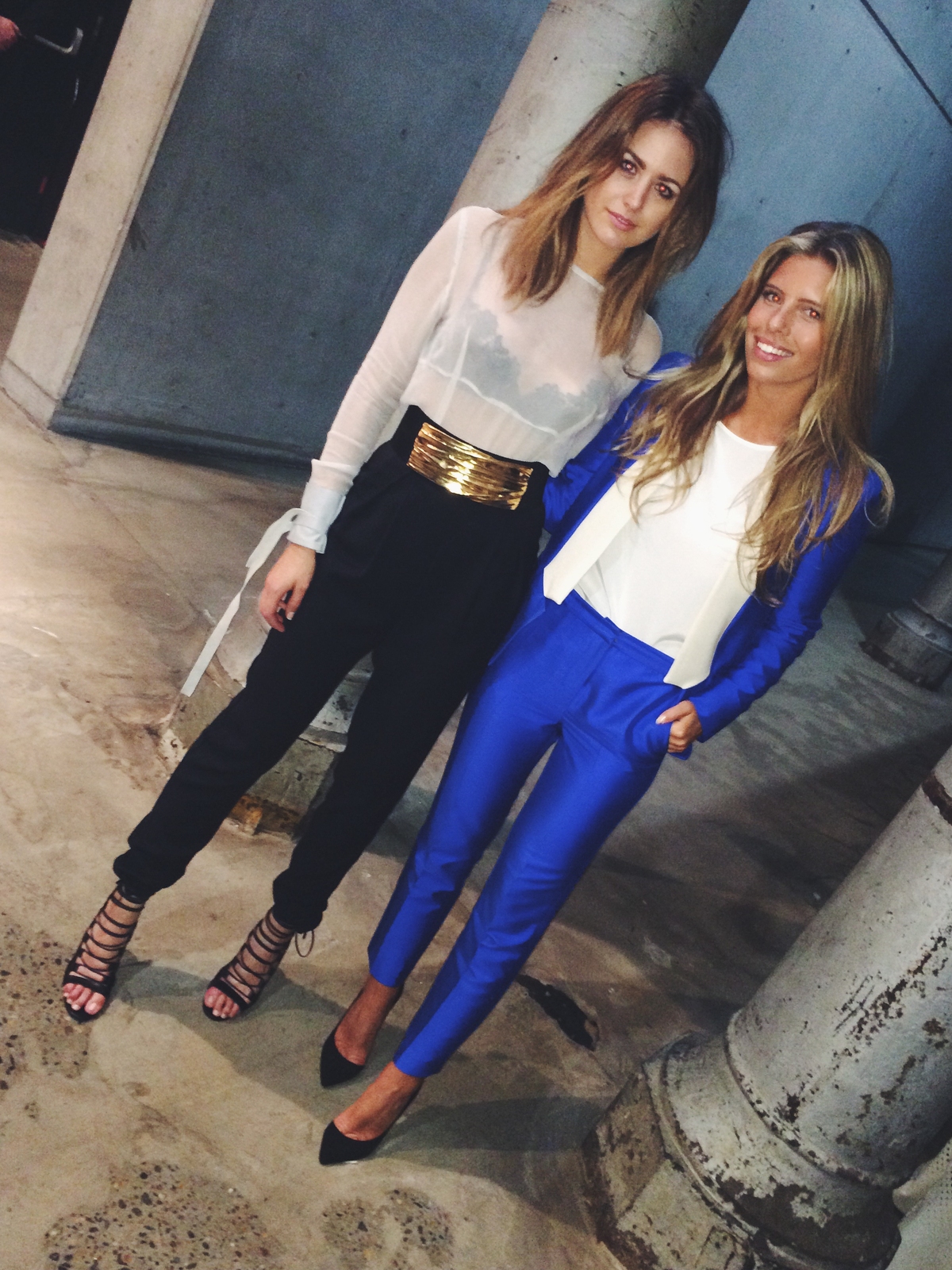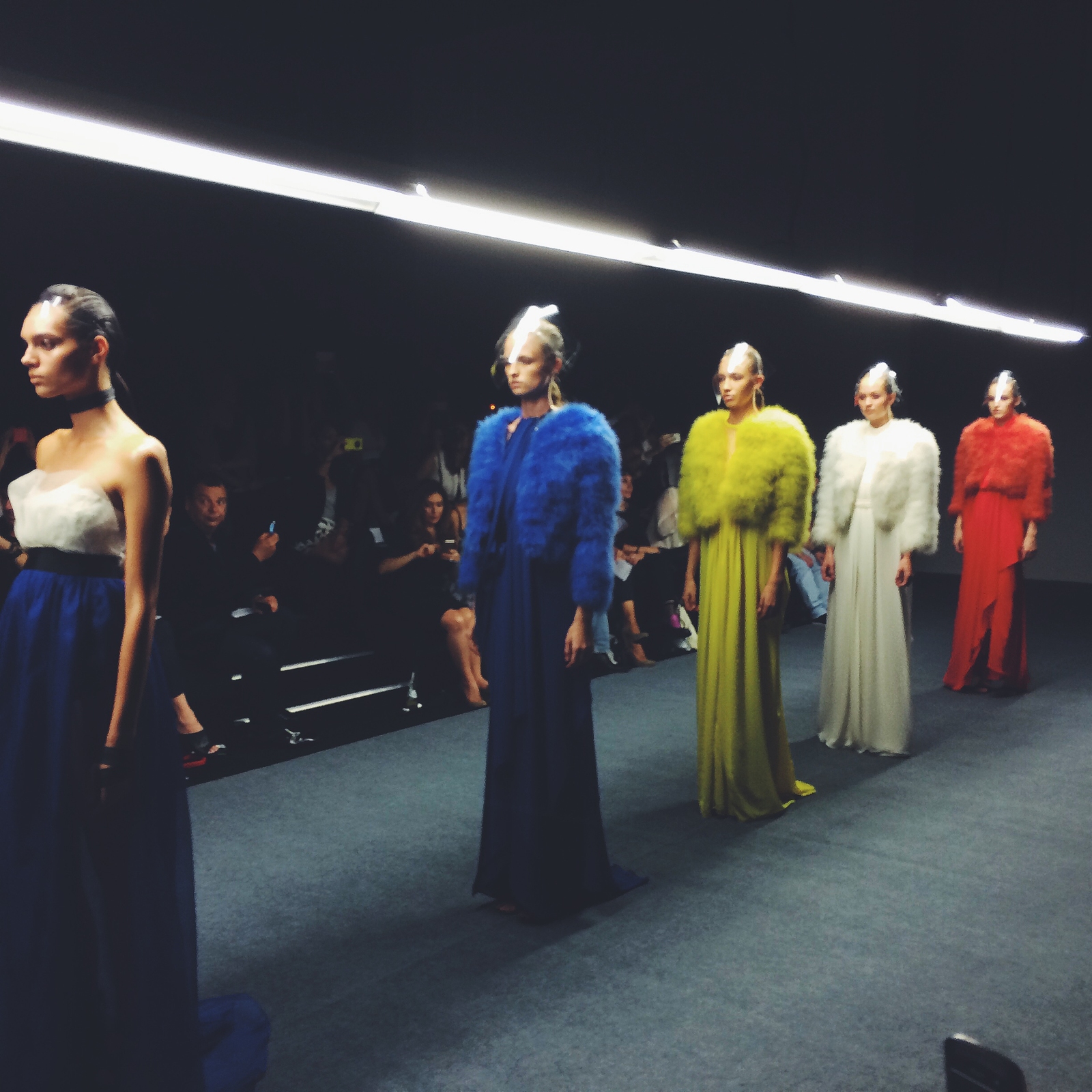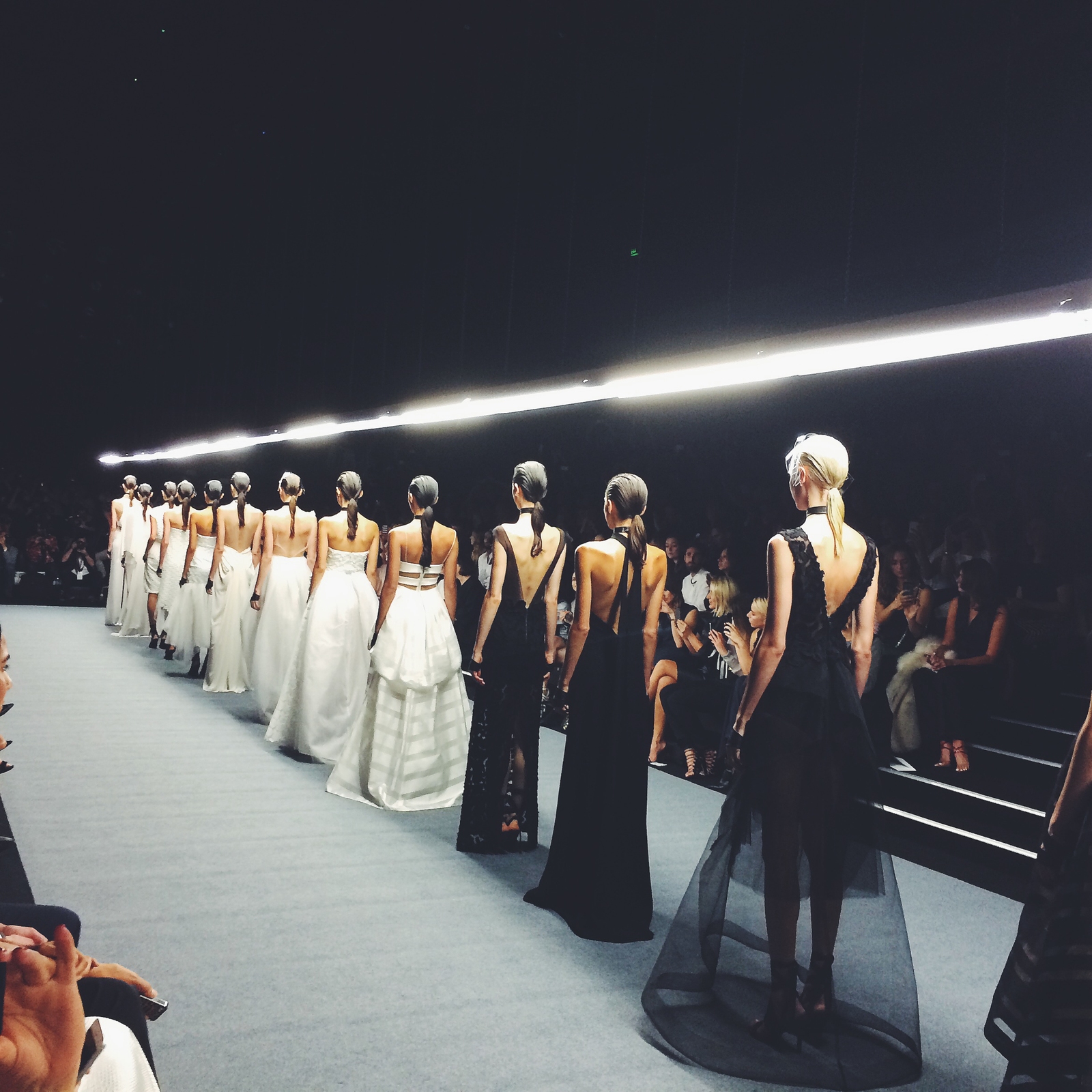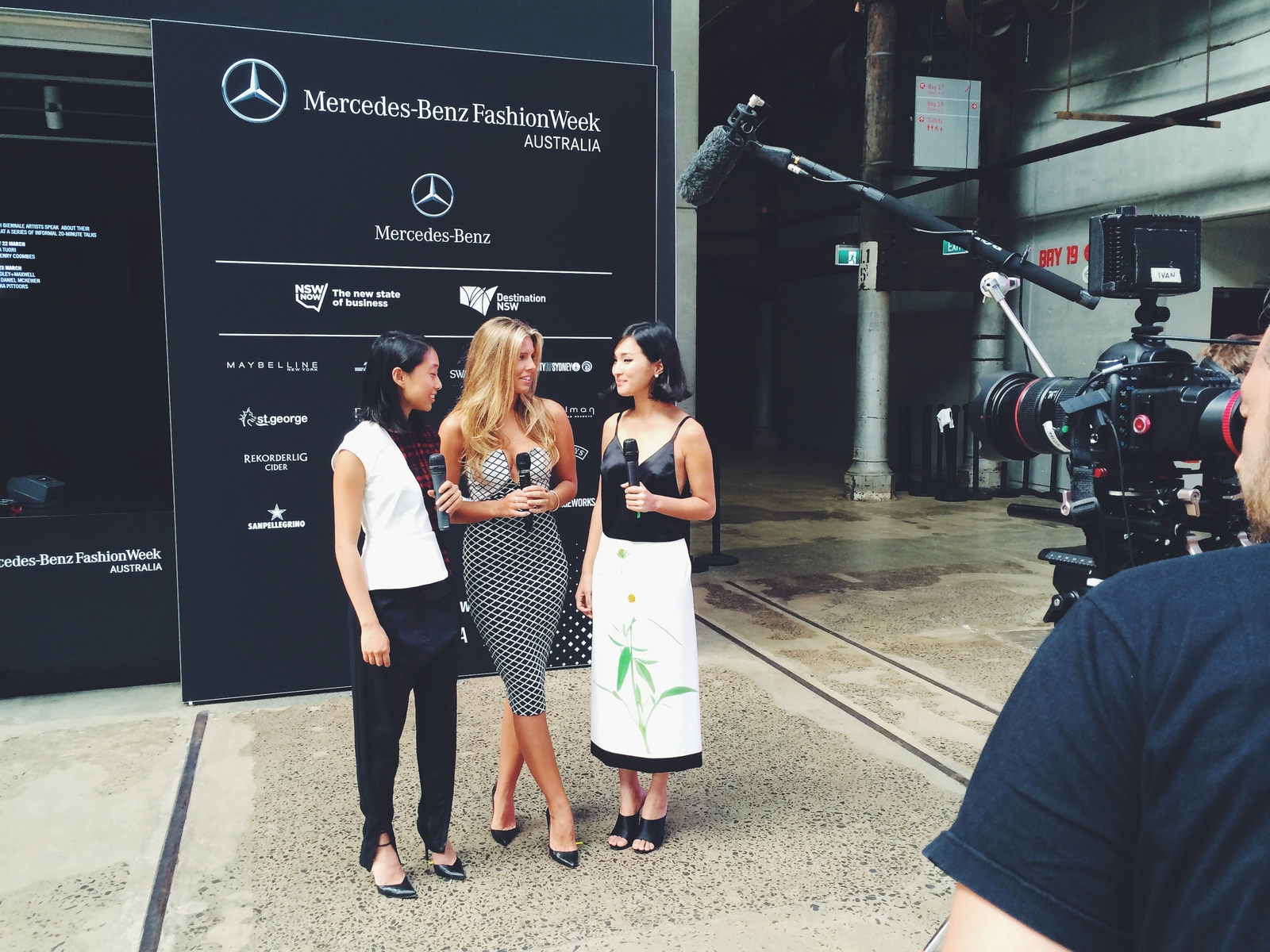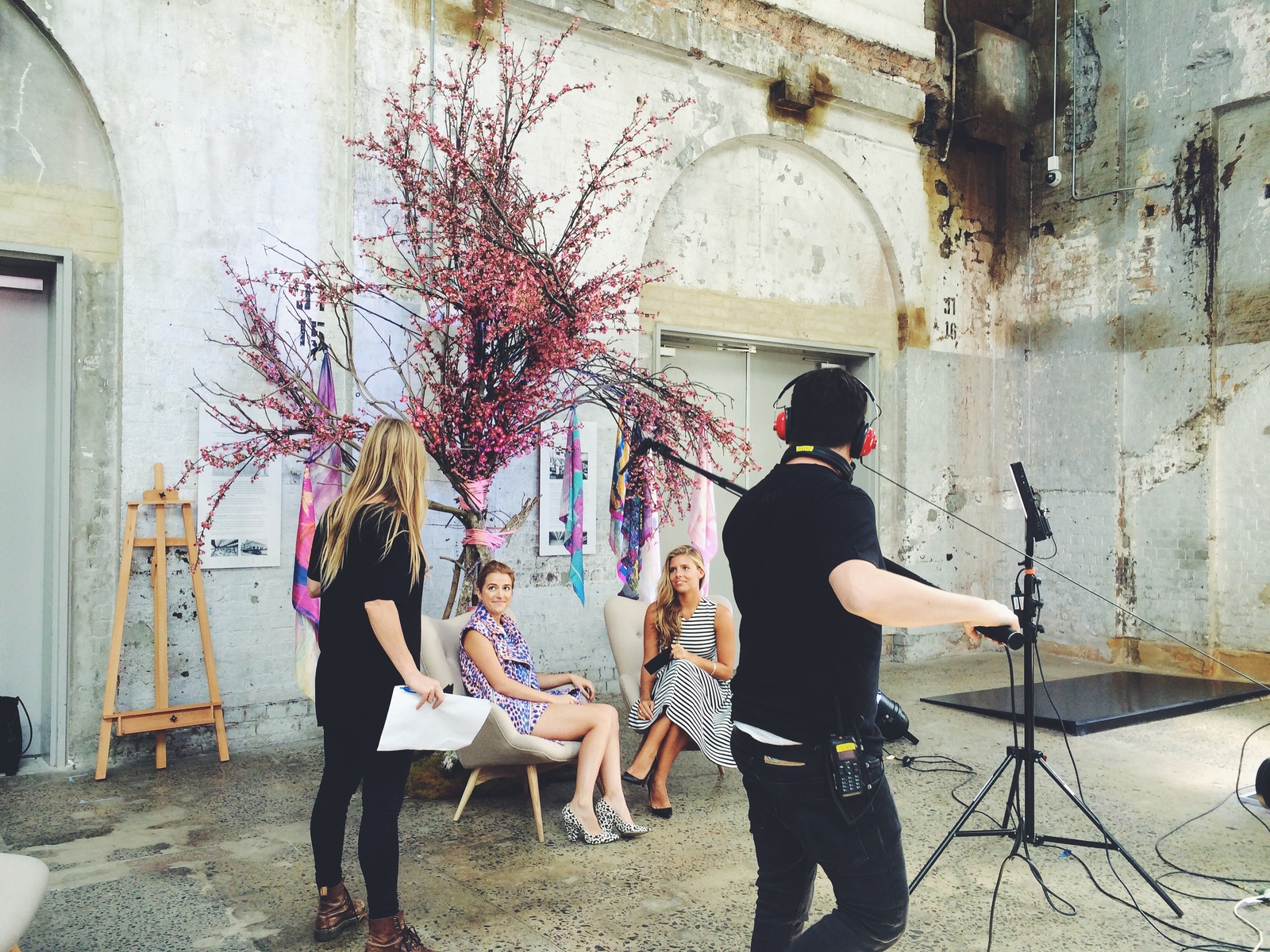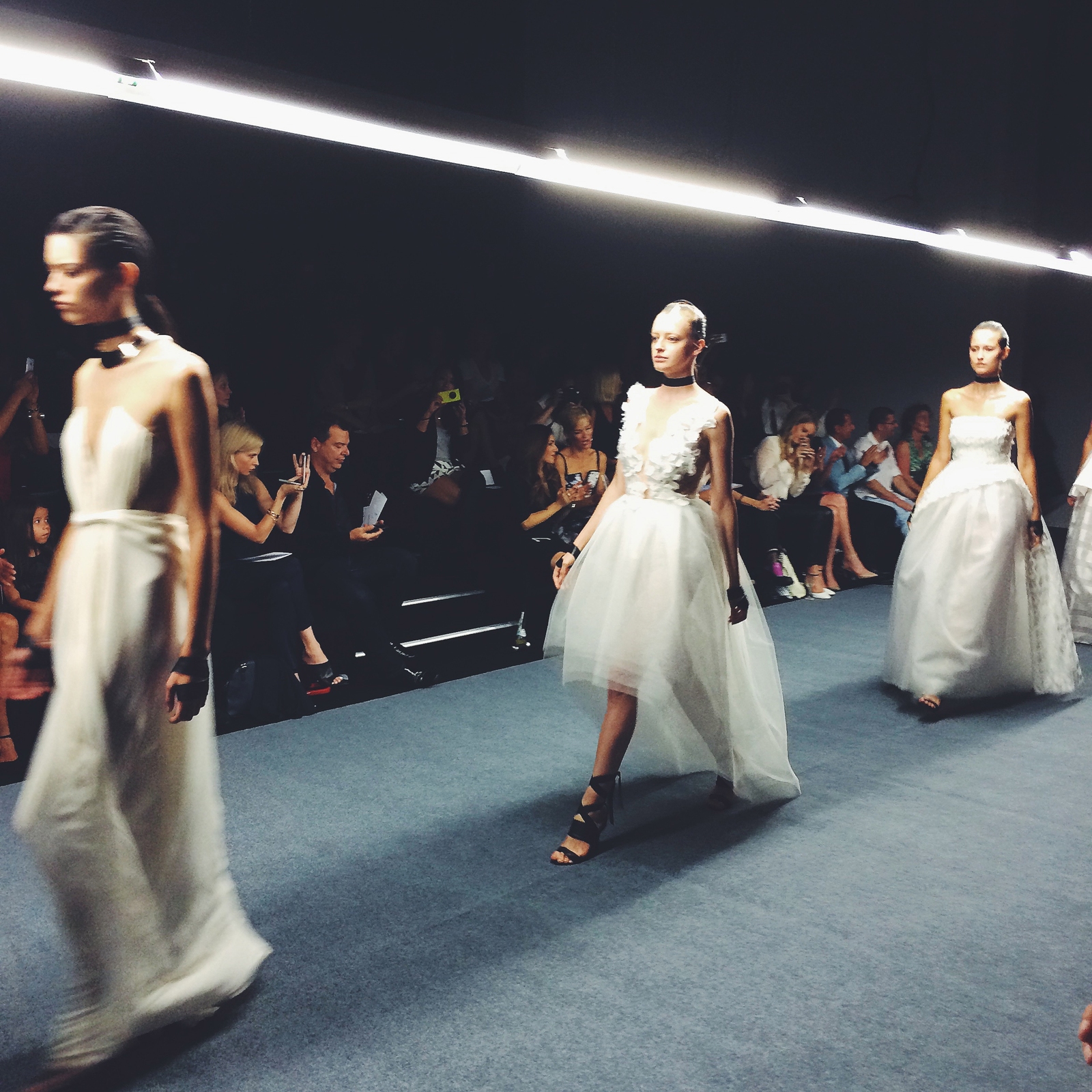 Outfit details: 1. Swarovski earrings/ LOVER the label lace dress/ Saint Laurent nude clutch/ Steven Madden sandals 2. SUBOO shirt/ SABA skirt 3. Grey SABA dress/ Steve Madden Shoes 4. Blue Suit by Bianca Spender 5. AJE dress/ Kurt Geiger shoes 6. Bianca Spender trench/ Shona Joy red dress/ Saint Laurent Clutch/ Steve Madden sandals/ Pink Loulou Jewelry  7. Top by ZARA/ Skirt by Scanlan Theodore 8. Camilla and Marc black dress/ Kurt Geiger shoes/ Lanvin Bag/ Pink Loulou bangle 9. Bec & Bridge dress/ Sandro Blazer/ Black Louboutin pigalle's 10. Interview/ Striped NICHOLAS skirt and top/ Kurt Geiger shoes.
Hair by REDKEN Australia